Walk into a electronics store looking for a large new TV, and many a salesperson will point you to the latest offering that sports a curved display and all the requisite bells and whistles. While those are great televisions to have in one's living room, their price tags are not for everyone. Finding value for money then, particularly in the 43" (109.22 cm) range, can be hard to find, with many models priced closely to the R10K mark. That was until the 43" E390 full HD Smart TV from Sinotec found its way into my living room.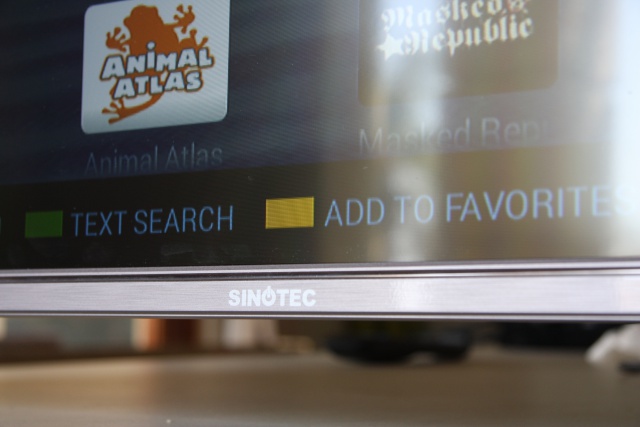 Getting to it
Sinotec is one of those under-the-radar brands in South Africa. As such, it has the unique advantage of surprising users with the quality of its performance and low price points. The E390 is the embodiment of this, commanding a relatively good R6 000 asking price.
Its design is simple and straight, mirroring its performance in many regards. The 43" (diagonally) full HD display (1920x1080) is bordered by a plastic faux-aluminium frame. Added to this, is two screw-on legs to keep the TV upright, both of which resemble those spoilers from old school Cadillacs. The rest of the is fairly standard fare, weighing in at a hefty 9.8 kg. As a result, the E390 is a solid piece of technology which sits well planted and alleviates any fear of tipping over.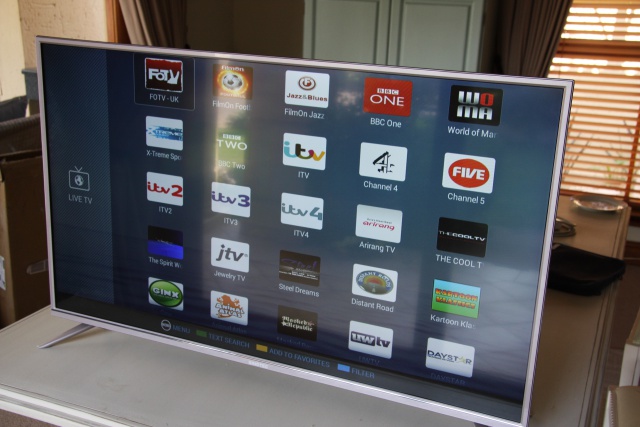 All rounder
It may not have the drama of a curved TV, but rather seems like the type of TV for users that just want to get down to business and enjoy their content. To that end, the E390 serves well in most environments. Whether it be watching the weeknd game in HD, enjoying a Blu-Ray DVD series or playing games on your next-gen console.
To that end, Sinotec has not been shy when it comes to ports. The only issue I found was that they were quite difficult to reach, which could present a real problem when trying to get a good viewing angle of the ports, as your face is pressed against a wall. Furthermore, there is not enough real estate on the rear should your cables be particular difficult to flex and bend, or feature a hard woven plastic exterior (seen below).
That said, the E390 is not short of port options. There are two USB slots, one LAN jack, a PC input and three HDMI ports to choose from. Consequently, being labelled a Smart TV, the E390 has all the inputs that your heart could desire.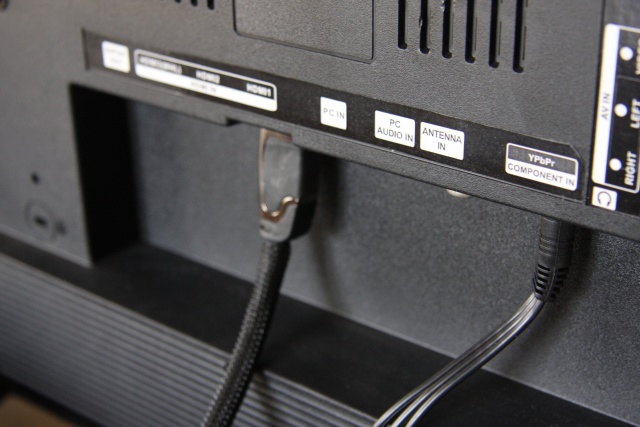 Back In Five
Once plugged in, booting up the E390 takes some time, as five seconds of black screen are then followed by 10 seconds of blue screen with a buffering logo in the middle. This is perhaps the one truly frustrating element about the E390, with a boot up time that pales in comparison to its peers.
After you've put the kettle on to boil, and the E390 is done powering up, you'll find its Smart TV functionality, which is run through an Android 4.4 (KitKat) UI. It isn't as slick as say the Smart UI seen on Samsung's offering, but there is a substantial amount of content to explore. Sadly, a fair bit of it will be unknown to users with apps like YouTube conspicuous by their absence.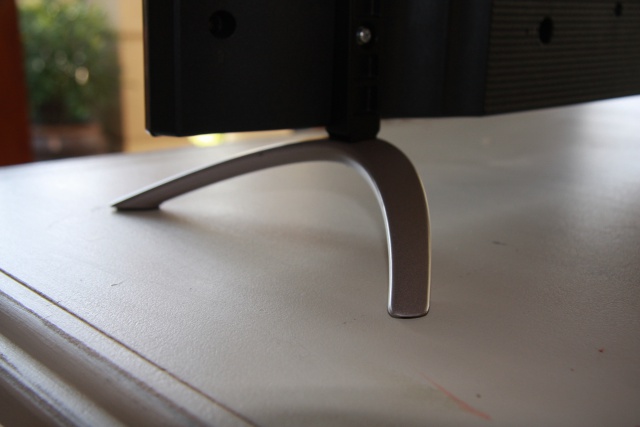 A Little Extra
One intriguing aspect of the E390's App marketplace (not Google Play) are the international channels on offer, with content from BBC One and iTV available. While it is indeed nice to have options outside the DSTV and SABC bouquet to have a gander at, the quality of the picture is sub par at times, appearing to look even lower than that of 480p.
The outlook is far rosier when playing games however, with content on a connected next-gen console looking both crisp and clear. In comparison with other full HD TVs, the E390 performs as expected, with the detail and subtlety of nuanced games like Destiny translating well on the E390's screen.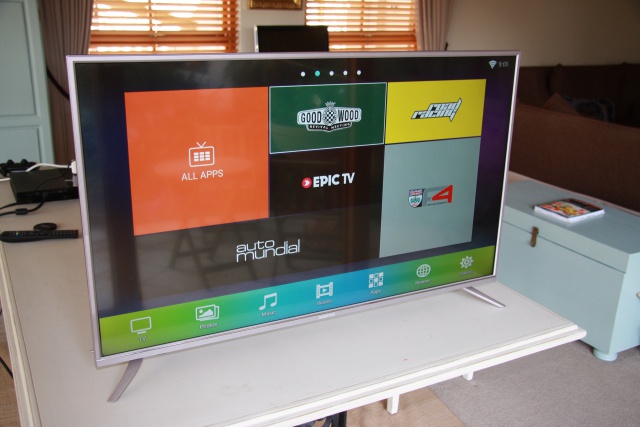 Final Verdict
Despite Sinotec's relatively low key status in South Africa as a television manufacturer, this E390 does everything listed on the box. Yes, there is a fair amount of plastic, with the exception of its detachable feet, it still feels solidly built. Added to this, is a stoutly performing display that proves capable of meeting many a user's content demands. When you throw its R6 000 price tag in the mix, you get a great value for money product that savvy users should be more than happy with. If your large television needs are also contingent on a bit of frugality, then the E390 should be one of the first on your list to check out. Slow boot up issues aside, it should be money well spent.

Well priced; Solid image quality

Lacklustre built-in speakers; Slow boot up time