Some tech doesn't come cheap; if you enter a Bang & Olufsen store you'll realise that rather quickly. It's not a case of style over substance, however, as the BeoPlay range delivered in terms of construction and sound quality, despite costing a pretty penny. This applies to their in-ear earphone offerings as well, with the H3 ANC (Active Noise Cancelling) option sitting atop the list.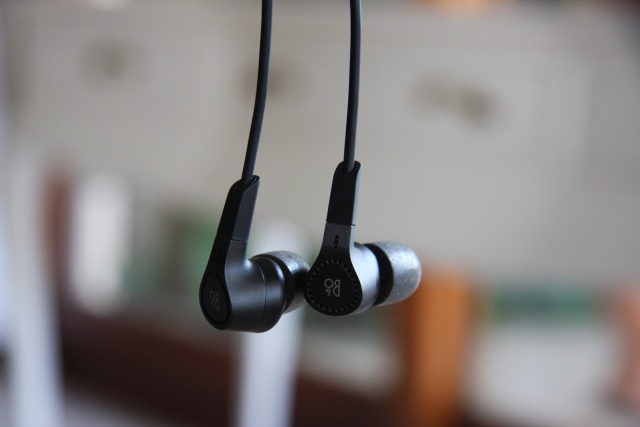 In the zone
The type of consumer that opts for noise cancelling earphones has a very specific purpose in mind - to ensure they can zone out of what's happening around them, either to focus on a task at hand, or simply to enjoy music with no distractions.
Does the H3 ANC earphones from Bang & Olufsen deliver on this? Well, yes and no. Before I delve into the cons, let's deal with what the H3 ANCs are good at. First design, which is an area BeoPlay devices have never faltered in. The H3 earpieces are constructed from stainless steel and swathed in a gunmetal grey colour (only colour option available).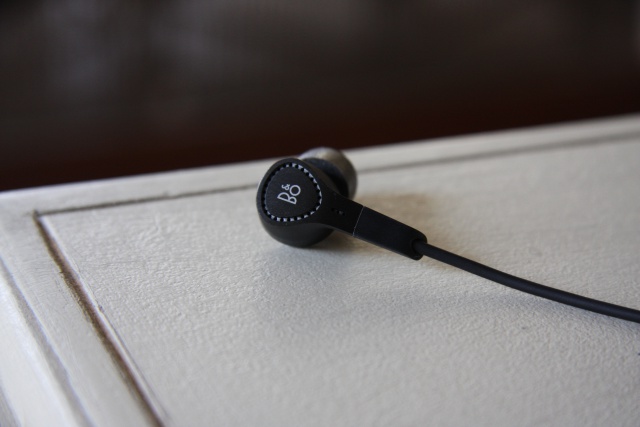 Refined design
It's certainly a handsome looking pair of earphones, and ones that are definitely designed for the non-flashy users in mind. Their design is not loud, it does not desire attention, which sure is a great deal off the path tread by the likes of Beats by Dre. Keeping with the use of premium materials, Bang & Olufsen has opted for memory foam-esque ear tips that conform a bit better to one's in-ear shape without ever becoming uncomfortable.
That said, I did struggle to actually keep the earpiece in place. As a result I had to push them in a but further than I, or indeed my otolaryngologist would like. Instead of focusing on the task at hand while I typed away on my computer, I had to adjust the earpieces several times in the space of an hour. It's not an ideal situation, and if you wish to wear these earphones while exercising, I'd advise against it.
Consequently, the use of the H3 ANCs are likely best suited while sitting in the comfort of your desk at work, or rather lounging about the house listening to music. That said, there are different sized ear tips, which may offer a better fit.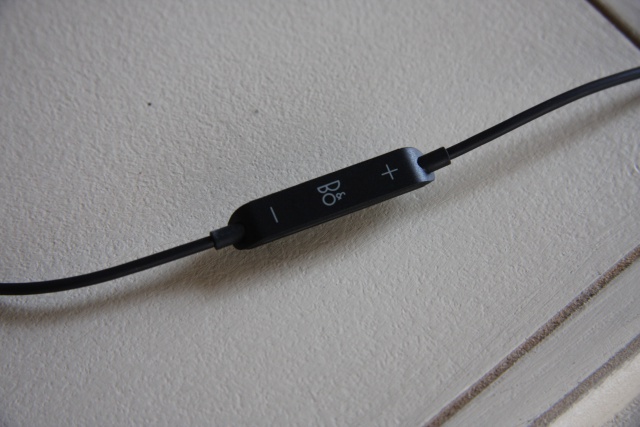 As advertised
In terms of their active noise cancelling capabilities, Bang & Olufsen has integrated a circular unit near the end of the earphones' 1.35 metre-long cable. The cable itself is constructed of a slightly thicker than normal polymer. While this is great for ensuring your cables don't get tangled, it does make them a bit more difficult to wrap up and throw into the carry bag B&O has included.
Back to the ANC unit, which offers up to 20 hours of active noise cancelling functionality. In terms of meeting the number of hours advertised, the H3 stays true to its word, lasting me about three days. The charge time isn't bad either, taking 2.5 hours to reach full charge via a micro USB cable. In terms of the actual amount of noise it can zone out, the H3 ANCs are best in low frequency environments. As such, if you're on a plane or surrounded by colleagues at work, these headphones will certainly do the trick.
While the ANCs are great for zoning out any low frequency noise around you, perhaps most pleasing of all is that the active noise cancelling does not compromise the audio quality on offer. Sound is crisp and clear, operating at a frequency between 20 Hz and 16 000 Hz, which means the dynamic range from the H3 ANCs is superb.
Added to this are in-line volume controls, as well as a microphone which means hand-free use when plugged into your smartphone or notebook is easily achieved. If, however, you need to skip or pause, the old fashioned way will have to cut it.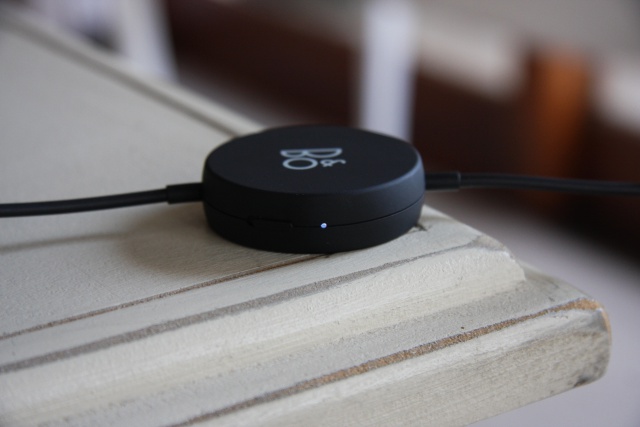 Final verdict
Getting your hands on a H3 ANC will demand roughly R3 800 of your hard-earned cash. It's certainly not the cheapest pair of headphones that money can buy, but slot them into your ears and turn on the active noise cancelling, and the extra bucks you're shelling out becomes self evident. Yes, there are a few finicky elements, such as ear tips not always fitting perfectly, but overall there is very little to find with fault with.
When you add the the fact that they look great, and are well constructed, the Bang & Olufsen H3 ANCs are the type of earphones you could be using for at least the next five to ten years if you take care of them. A solid investment indeed.

Well constructed; Great ANC unit battery life; Thick, durable cable

Ear tips didn't always fit well; Lack of colour options