To say there's been great anticipation for Christopher Nolan's The Dark Knight Rises is an understatement, with the third and final instalment completing the director's gloomy tale of good versus evil. The story kicks off eight years after the events within The Dark Knight. After being blamed for the death of district attorney Harvey Dent, Batman (Christian Bale) has disappeared into the night, not to cast his terrifying shadow over Gotham's criminal elements again. This while Bruce Wayne is still reeling over the loss of love interest Rachel Dawes.

The plot thickens

For its part, Wayne's beloved Gotham is basking in the rays of a crime-free sun, as criminal activity (of the organised kind at least) has been decimated under the weight of an anti-crime Dent Act. All of the city's master criminals now call Blackgate Prison home. Of course, this does not stay so picture perfect for long.

Filling this crime vacuum is a masked terrorist Bane, played by a barely recognisable Tom Hardy (Inception and This Means War). Bane manages to come across as even more menacing thanks to the contradiction between his elderly-sounding, frail voice and his mightily imposing physical presence that makes it look like he could best King Kong in a fight for a banana.

He forces Batman out of his self-imposed hibernation by plunging Gotham into chaos, liberating all the inmates from prison and cutting the city off from the rest of the nation via the threat of nuclear annihilation. We also meet John Blake, a young, independent thinking and risk-taking cop on the Gotham City police force, excellently portrayed (as we've come to expect) by Joseph Gordon-Levitt (3rd Rock from the Sun and Inception).

Add to this, a new romantic interest for Wayne in the form of Wayne Enterprises board member Miranda Tate, portrayed by the beautiful Marion Cotillard, and the appearance of mysterious cat burglar, Selina Kyle, and you have all the ingredients for an explosive finale. Kyle is played by Anne Hathaway, who luckily does a decent job of bringing the acrobatic character to life, thankfully without all the purrs and meows of Halle Berry's Razzie-worthy performance in 2004's Catwoman.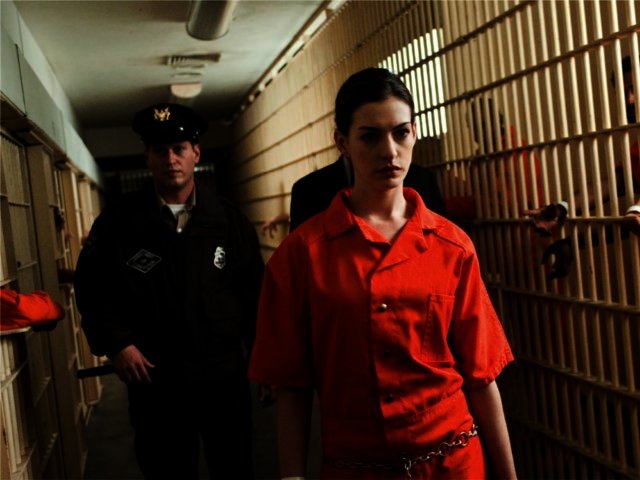 It should be a crime for the sultry Selina Kyle to wear such unflattering atire.
A couple of enjoyable easter eggs

Although Nolan throws in a few nods to the other two films in this series, 2005's Batman Begins and 2008's The Dark Knight, there were also a few surprises. SPOILER ALERT: Without spoiling it too much, Bane has assumed the mantle of leader of the League of Shadows following the death of Ra's al Ghul, the organisation's former head and Bruce Wayne's mentor in Batman Begins.

Additionally, when Bane frees Blackgate's residents in Bastille Day fashion, expect to see a few familiar faces turning up in town. Just don't expect an unstoppable force once again meeting an immovable object.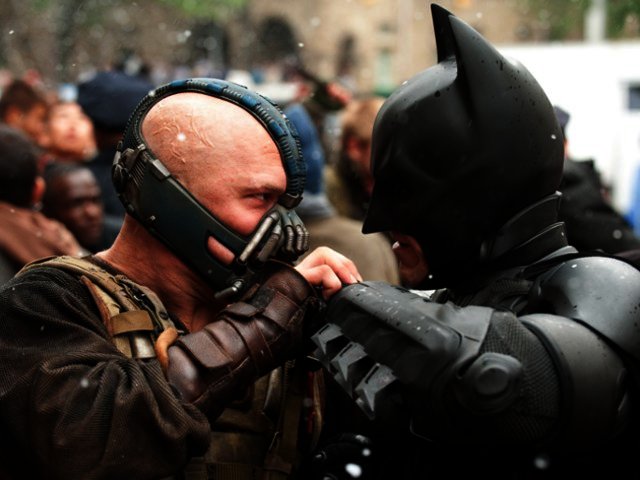 In Gotham City, orthodontic treatment is taken to the extreme.
To the point

The Dark Knight Rises is a brilliant movie and a really fitting end to the masterful trilogy. Yes, it does have a long, almost Lord of the Ring rivalling playing time of 164 minutes, but you will hardly notice.

Thanks to its Greek tragedy storyline, this movie makes its large number of comic-book-inspired counterparts come across as plotless, action-only flicks, more suited for family entertainment than the riveting cherry on the Batman cake that is The Dark Knight Rises.
Pros:

Packed to the hilt with action; excellent special effects; tremendously compelling storyline.

Cons:

Your bum won't like the almost three hours sitting time; no more Batman movies with Christopher Nolan at the helm.

Packed to the hilt with action and excellent special effects and tremendously compelling storyline.

Your bum won't like the almost three hours sitting time; and no more Batman movies coming with Christopher Nolan at the helm.