FULL DISCLOSURE: Shirt and leggings were received from Under Armour South Africa for review and not returned.
US-based Under Armour released their Iso-Chill gear just before SA's winter got into full swing, leaving little reason to try out these heat dispersing garments. Now with summer upon us, we tested both the UA Iso-Chill Perforated shirt and leggings. How well do they perform under the African sun?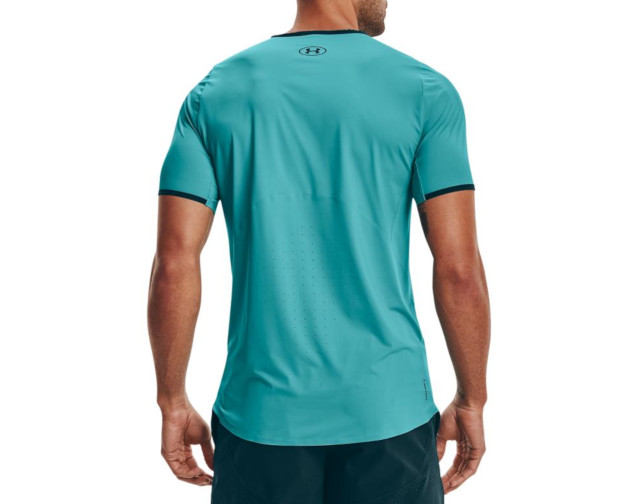 UA Iso-Chill Perforated Short Sleeve shirt
What I really enjoyed about the Iso-Chill shirt is the material it's made from. It doesn't have that yucky polyester look or feel of some running shirts, plus there's a bit of stretch but not too much. Although it's a fitted shirt that sits a bit closer to the body, it never felt restrictive, with the cut providing ample length, running down to about mid-bum. Importantly, there was no chafing, and this shirt will work well both while on the road or in the gym.
Under Armour includes tiny laser perforations on the underarms and lower back, which it claims help with ventilation. But let's face it, if you're out for an afternoon run or gym session, sweat is going to build up. Lucky then that the Iso-Chill shirt does a lot to pull sweat away from the body, and then dries it up quickly. If you are used to running in old race shirts, coming back soaked from a long run, then it's perhaps time to test out this Iso-Chill shirt. I was surprised at how well this shirt wicked away sweat while running, especially at the underarm area.
What I'm hesitant to admit to is Under Armour's claim that the added Titanium Dioxide to the Iso-Chill fabric expels heat from the body when touched. A warm run remains a warm run, and I'm unsure if any fabric will really absorb the type of heat you're releasing when struggling up a Joburg hill. But what counts in the Iso-Chill shirt's favour is its sweat absorption and quick dry abilities. This above Under Armour's body heat dispersion claims made the biggest difference to this comfortable shirt.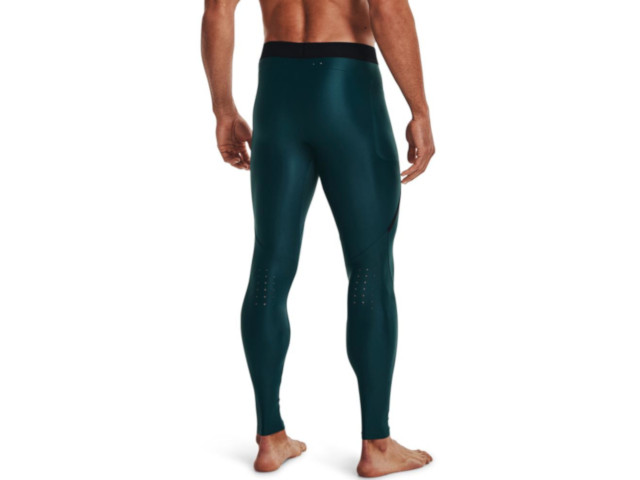 UA Iso-Chill Perforated Leggings
With the comfort of working from home, I try not to run when it's cold so leggings are not something that I'm familiar with. Luckily the UA Iso-Chill Perforated Leggings arrived before the full heat of the summer, with still a few surprising cold days left in Jozi to test them out in.
A few things stand out. Running in the Iso-Chill leggings was never an overly hot affair and they do a lot to absorb sweat and disperse it - much like the Iso-Chill shirt above. Under Armour notes these as ultra-tight with a second skin fit, and yes, they truly are. In fact, trying them on for the first time I thought they were a size too small; they weren't. But while really tight, they don't squeeze, and I never felt uncomfortable during a run. Under Armour notes the fact that the Iso-Chill leggings provide compression, which for some could mean better performance if some studies are believed.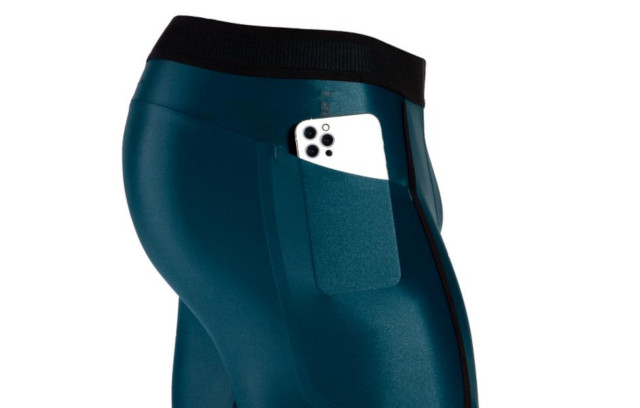 As for the perforations in the name (UA Iso-Chill Perforated Leggings), these you'll find at the back of the knees and, a few at the lower back, also with a breathable mesh around the inner thighs. It certainly helps to add some breathability to the garment, but the Iso-Chill material does a good job in general to keep things comfortable.
I simply do not have the confidence to go running with leggings alone, preferring rather to wear my regular running shorts over in order to preserve the dignity of myself and others. But for those comfortable in leggings alone, you will love the fact that UA created a convenient large pocket for your phone to slip into.
As far as my overall opinion on the UA Iso-Chill Perforated Leggings - they are more comfortable than you might think and certainly take the edge off running in the cold. The waistband keeps them secure while running, plus the Iso-Chill material quickly wicks away sweat so that you don't end up running in a wet mess. I'll definitely be pulling these out the closet for more early morning runs.
Prices
If you know Under Armour you know that they don't go for cheap, and the same applies for both Iso-Chill garments at this stage. As such, you will pay the following:
R1 199 for the UA Iso-Chill Perforated Short Sleeve
R1 299 for the UA Iso-Chill Perforated Leggings.

Does a lot to wick sweat away from body and dispersing it, comfy when running, leggings contain a pocket, great material for the shirt

Expensive, unsure about the claims of expelling heat from body