It is not an overstatement to say that the BlackBerry Curve 8520 is extremely popular, so much so that some like to call it the 3310 of its time. Research In Motion has done the obvious to improve this modern classic – adding 3G.
Faster

While 3G is a welcome addition it is not the feature we are most excited about. Sure it shaves a few seconds off loading a website, but BlackBerry's method of compressing data already leads to better downloading times than on most other phones.
Even between different BlackBerry devices the change in speed that 3G brings is not that significant. An impromptu webpage loading test a few years back comparing the Curve 8520 running on EDGE and the 3G enabled
Storm
surprised us with the Curve actually opening some pages faster. (
More after image
)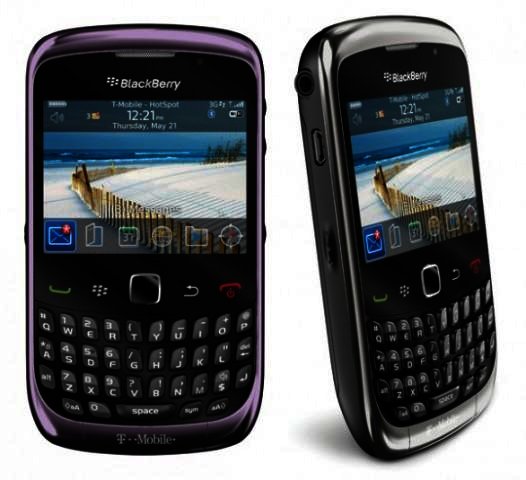 New OS

For us the most exciting thing about the new Curve is that, unlike its predecessor, it will be able to upgrade to BlackBerry's
new 6 OS operating system
. The new OS promises a much smoother ride in regards to general operation, providing BlackBerry with a long overdue revamp of their outdated interface.
6 OS promises to include tabbed browsing, the integration of social and RSS feeds in one place, new multiple view home screens and a Universal Search tool amongst others. It is one of the most anticipated developments for BlackBerry, bringing the company with roots firmly in Enterprise to a more consumer driven platform. This update in OS is expected to happen early next month.
GPS
Also onboard is the inclusion of a GPS. The GPS is good only if you have access to Vodafone SatNav on Vodacom or Garmin on MTN since BlackBerry Maps is best left alone. The smallish screen is not exactly ideal for maps, but it comes in handy when you need to find a place and you left your GPS at home. Photos can also be geo-tagged which will add the exact location where the image was taken.
Email and Apps
As always BlackBerry's email solution is top-notch, while they also do a fine job of incorporating Facebook and Twitter, with their official apps for the platforms some of the best in the business. Other apps are available from BlackBerry App World, which now have more than
10 000 apps onboard
.
Better Wi-Fi
BlackBerry also added the more powerful 802.11n standard to the Curve 3G. Wi-Fi is becoming increasingly popular since it will help you to connect to your home or business Wi-Fi network. One of the things BlackBerry doesn't tell you about the BlackBerry Internet Solution (BIS) is that it will not download files above a certain size, so certain podcast or music files are simply off limits. Connect to a Wi-Fi network though, and you're good to go. (More after image)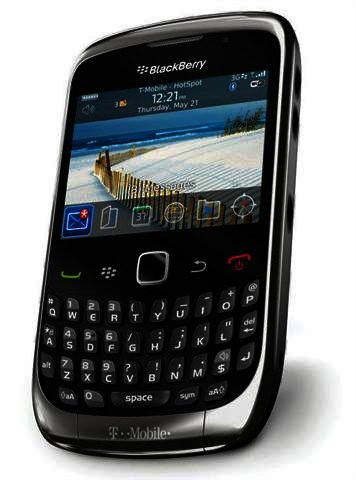 Looks
The Curve 3G looks a more stylish device with a touch of silver adding a bit of gloss to a body that remains exactly similar in dimensions to the 8520. The screen size also stagnated, remaining at 2.46" with 320 x 240 pixels. This isn't exactly top class (the
Bold 9700
has 480 x 360 pixels), but still makes for a decent enough viewing experience. Our critique of it remains the same as with the old Curve – some webpages are too large for it to display properly, requiring zooming as well as lots of sideways scrolling to read everything. Mobi sites though displayed without a hassle.
Apart from incorporating 3G, Wi-Fi and GPS, there is a lot that stays the same. The camera remains a paltry 2 megapixel with fixed focus, while BlackBerry also didn't change the battery, this with the upgrade to battery draining 3G. Still, we got about one and a half days out of the device, but lots of calling will make you search for the charger a lot faster.
Conclusion
In our opinion the Curve 3G is an entry-level smartphone solution that will be very difficult to beat. At its price point it offers extremely good value for money and we can't see that sales will decline in the considerable future. The BlackBerry Internet Service remains a good deal, taking the worry out of updating Facebook, reading email and browsing the web. Apart from top-notch social networking via Twitter and Facebook, the BlackBerry emailing solution remains the best in the business.
While the inclusion of 3G and GPS are welcome additions to the Curve 3G, it is the ability to update to the new BlackBerry 6 operating system which excites us most. The Curve 3G is an upgrade we would definitely make, necessitating the few bucks extra per month to do so.
The BlackBerry Curve 3G 9300 smartphone is available in graphite grey on the MTN AnyTime 100 package for R219 per month (over 24 months) which includes 25 SMS per month, R100 of airtime, and unlimited email and internet browsing.

3G included, great email and apps, can upgrade to OS6.

Still the same screen and battery, boring 2 megapixel camera.