LG, the world's third largest producer of cellphones, has introduced its Optimus One smartphone, and it seems to be an ideal smartphone for mobile users looking to pop their Android cherry.
Froyo goodness
A number of cellphone manufacturers' move to Android has been a very good one, and it seems to be the case for this entry-level smartphone from LG too.
The Optimus One is the locally available smartphone in the country to employ Android 2.2 (aka Froyo) straight out of the box. Considering it's a phone targeting users who are on a tight budget (sub R2 500), this is pretty impressive. New features in Android 2.2 include the fact that the gallery now enables users to peek into picture stacks by employing the pinch-to-zoom gesture, as well as on-screen buttons for the camera shooting mode.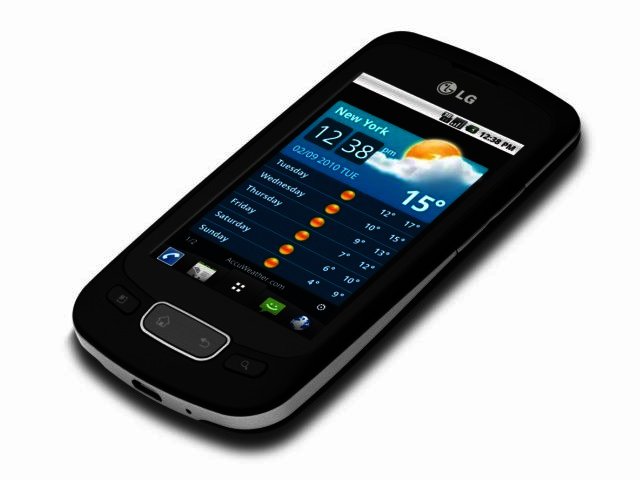 Google's Android operating system (OS) allows for up to seven home-screens which you can populate with your chosen apps and widgets. It also boasts social networking integration in the form of Facebook and Twitter apps. The Facebook app is fully integrated with the OS, enabling you to add your friends' contact details from Facebook, while also pulling their Facebook profile pictures from the site to use as their phonebook contact photos.
Unlike the company's other phones such as the
LG Pop GD510
and the
LG Chatterbox Plus GT350
, the Optimus One doesn't sport LG's S-class skin over the operating system. Although this interface worked well on those feature phones, it isn't missed at all on the Optimus One simply due to Android's user-friendliness.
Android also has a number of little asides that makes the OS cool. Although also present on Android 2.1 devices such as the
HTC Legend
and
Samsung Galaxy S
, the live wallpapers, interesting animated wallpapers that chances as you touch the screen, is a nice touch. Our favourite was the rippling water wallpaper, which also produces the ripple effect where you tap the screen.
Hardware
Things are equally impressive on the hardware front, with this compact (113.5 x 59 x 13.3 mm) and lightweight (129 g) phone being powered by a 600 MHz Qualcomm MSM7227 CPU, which helps to keep any signs of lag at bay, although auto-rotate was a bit slow to respond.
At the back of the phone is its three megapixel snapper with face tracking and smile shot, which does take good-looking pics, although not in the region of more expensive mobiles we tested recently such as the Sony Ericsson Vivaz pro.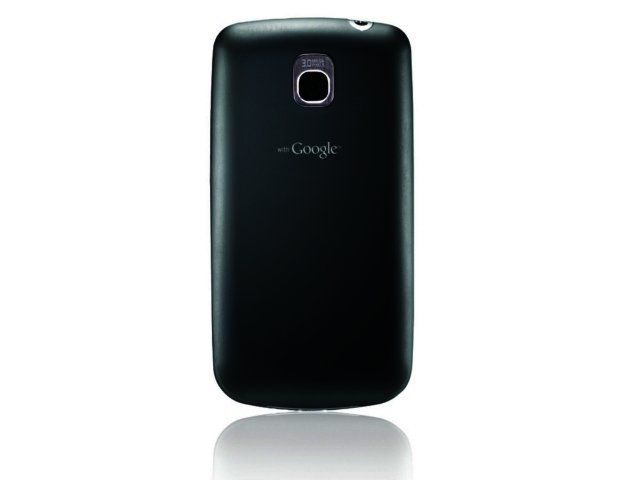 Images display crisp and clear on the device's 3.2" HVGA (320 x 480 pixels) capacitive touch-screen, which allows for useful multi-touch hand gestures to be performed on the smartphone, such as pinch-to-zoom, enabling you to effortlessly zoom in and out of photos and webpages. The display works well, but isn't as responsive as other, more costlier, devices. Still, for such a low-cost solution it is very, very decent.
The phone comes with 170 MB of onboard memory, which LG luckily decided to boost to 2 GB with the inclusion of a microSD card. Also featured on the phone is GPS with A-GPS support, a 3.5 mm audio jack, a microSD card slot supporting cards up to 32 GB in size, HSDPA, stereo FM radio, Bluetooth 2.1, an accelerometer, Wi-Fi 802.11 b/g and push email.
Both the email and Wi-Fi are easy to set up and utilise, seeing that Android does a great job of simplifying these processes.
Charger loving device
The 1500 mAh capacity battery will provide you with a device usage life of about a full day which is on the average side for smartphones. But if all the snazzy features of the phone are turned on such as Wi-Fi and live wallpapers then you could very easily divide that by half.
App advice
Since the Android market is populated with over 100 000 apps (although local users will only have access to a fraction of these), LG has provided users with an App Advisor to help them sort through the thousands on offer. It will display and update a list of what the company reckons is the most useful and relevant apps.
Final Word
LG's Optimus One brings all the advantages and power of Android to the novice smartphone user, but without the potent price tag. For under R2 500 you get all the Android 2.2 goodness plus Wi-Fi and HSDPA – everything you can expect from more expensive handsets.
But it's not perfect by any means due to its paltry battery life, low internal memory and lack of 720p video recording. You can get it as of November 2010 for a very affordable R2 499.

Comes out with latest Android OS, affordability and easy-to-use OS, multi-touch capabilities.

Battery life, no flash for camera and not the worlds most responsive display.