Apple shook things up in 2013 by releasing two smartphones instead of one. Is the 5c newcomer nothing more than 2012 tech dressed up in a restyled polycarbonate suit?
From the outside the iPhone 5c looks and feels new thanks to Cupertino swapping its usual aluminum shell for a polycarbonate one, as well as the iPhone 5c actually being thicker (8.97 mm vs 7.6 mm) and heavier (132 g vs 112 g) compared to the 5 (review) and 5s (quick review).
Different, yet familiar
Under the plastic bonnet things are a little more conventional, since the iPhone 5c packs most of the same internals as the iPhone 5. These include the dual-core A6 processor clocked at 1.3 GHz, 1 GB RAM, LTE connectivity, an 8 MP iSight camera and 1.2 megapixel FaceTime selfie shooter, 16 GB worth of non-expandable internal storage, plus a 4" (640 x 1136; 326 ppi pixel density) Retina display.
Text, webpages, photos, as well as video still look sharp and vibrant on this touchscreen, but we are increasingly finding the 4" worth of screen real estate to be a little cramped, especially after using a 5" Android-running smartphone or 6" phablet. Performance whilst opening, running multiple apps, and navigating the smartphone's iOS 7 operating system also remains buttery smooth and quite snappy.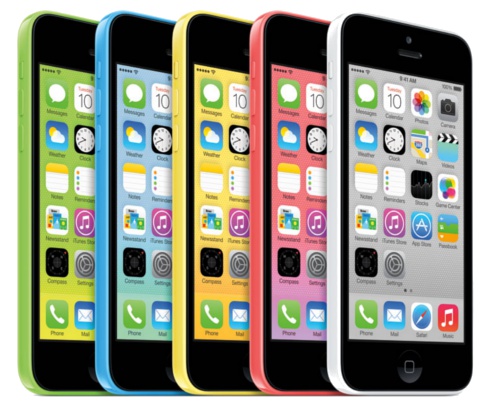 The colourful polycarbonate form factor of the iPhone 5c feels solid in hand and is very grip-friendly.
Camera and battery performance
Apple's 8 MP iSight camera is backside illuminated and boasts a large f2.4 aperture, translating into good looking shots in low light conditions that feature reduced noise. In optimal conditions, photos also come out very nice indeed with stills being bright (especially in HDR mode), and sporting plenty of detail as well as realistic colours.
We did miss the 120 fps slow-mo video recording functionality of the iPhone 5s and although good, the low light photo capturing capabilities of the iPhone 5c does not match those of Nokia's premium Lumia lineup.
Cupertino fitted the iPhone 5c with a slightly bigger non-removable 1510 mAh Li-Po battery, which strangely could not match the 14+ hours battery performance we got on the iPhone 5 that boasts a smaller 1440 mAh battery. At best, our test unit managed to last just over 12 hours, but most of the time usage time hovered around the 10½ hour mark.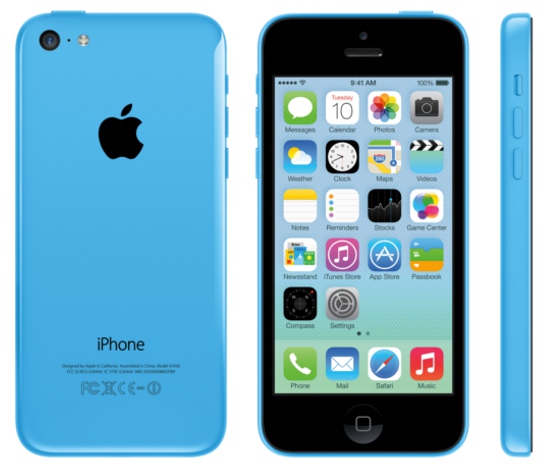 Camera performance on the iPhone 5c is very good, but the smartphone's battery life did disappoint.
Cupertino cool or plastic pretender?
All things considered, the iPhone 5c is a very capable all-round smartphone despite coming across as an iPhone 5 repackaged in a more colourful polycarbonate suit. The biggest hurdle in getting one is its R8 500 pricetag (from iStore), which might be a lot less than the equivalent 5s' R10 000 RRP, but is as much as what you'll pay for devices with superior hardware like the Galaxy S4 (review; R8 500) or LG G2 (review; R8 000).
iPhone 5 and 4s users will find it a difficult upgrade to make since the specs are the same as those of the 5, whilst other buyers will be drawn to less expensive Android rivals costing less, but offering more spec and feature bang.

Good all-round device; grip-and-pocket friendly size; well build; good camera performance; snappy and fluid CPU performance; and great app selection in App Store.

Expensive; and battery life not the best.