Few phablets are as big as the Mi Max from Xiaomi. At 6.44", there is more than enough screen real estate to put other phablets to shame. In fact, given its dimensions, the Mi Max is quite close to tablet territory, and as such serves up a number of multitasking options to productivity focused users.
This phablet, however, is not simply about size, as Xiaomi has imbued it with a number of enviable specs, and perhaps most importantly a solid price tag. Before we delve into those details, let's see what the Mi Max is packing.
More than just big
The aforementioned display is Full HD, serving up a 1920x1080 resolution and a 342 ppi pixel density. While it's crisp and clear, it's most importantly bright, even at 50% setting. This trio of elements makes the screen not only well suited for dealing with a swathe of emails, but also playing games, browsing the web and watching videos. Furthermore, there's 4G/LTE connectivity onboard, which is becoming an increasingly important feature for mobile devices to tout.
Shifting to the rest of the Mi Max's design, Xiaomi has kept things relatively simple, with aluminium taking care of the back cover. It offers the phablet a premium feel and certainly increases the Mi Max's build quality.
Internally we find a Snapdragon 650 hexa-core chipset, clocked at a respectable 1.8 GHz. Added to this is a healthy 3 GB of RAM and 32 GB of onboard storage (up to 128 GB microSD expandability), all of which yields a solid performance, both in actual use and benchmarking.
Solid, through and through
The latter saw the Mi Max compare favourably against the likes of the more expensive Huawei Mate 8, which scored 3 400 and 2 856 on the Multicore and Metal tests on Vellamo (3.1). The Mi Max scored 2 713 and 2 547 respectively. Unfortunately, despite our best efforts, the AnTuTu benchmark would not run, which leaves a slight hole as far as testing goes.
Nevertheless, the Max performed well while multitasking, switching between apps speedily and with ease. There was only one slight drawback to all this, however, with the Mi Max heating up a bit on the back cover, specifically just above the fingerprint sensor. Speaking of the sensor, it worked expertly too, quickly unlocking the Mi Max when prompted.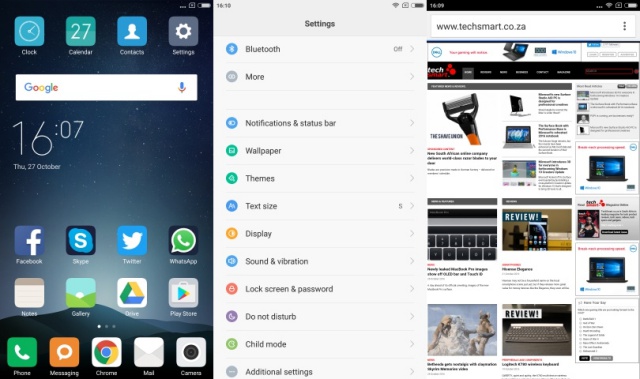 Packing a little extra
Along with a large display, the Mi Max has an equally sizeable battery. 4850 mAh to be more precise, which affords at least two days use from a full charge. One thing to note though is that when display brightness is cranked to 100%, the battery life dips below the two day mark. For buyers that want to keep visits to the charging station at a minimum, the Mi Max is certainly worth noting.
On the rear, Xiaomi has opted for a 16 MP camera, with a 5 MP front facing one. The former is good for a mid-range device, but colours can look a tad oversaturated at times, but it gets the job done when shooting outdoors and in low light conditions.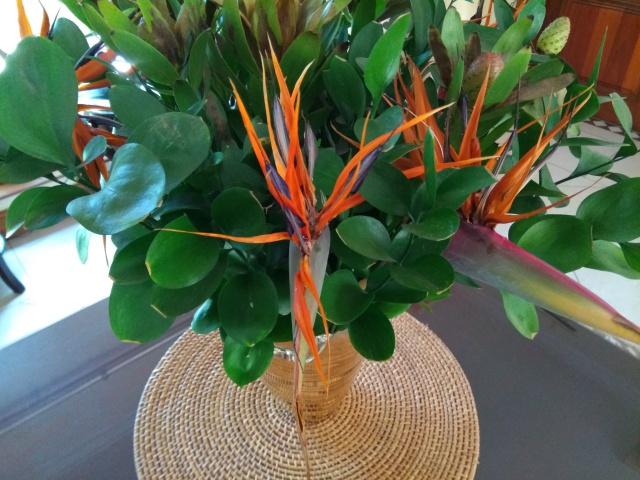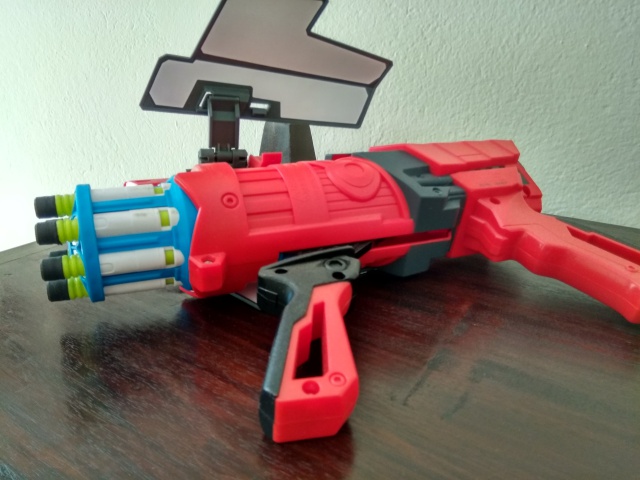 Images taken with the Xiaomi Mi Max.
Final verdict
Now for how much all this will cost. Xiaomi has fitted the Mi Max with a R4 700 price tag. As such, for the outlay of a mid-range device, users will be getting something close to a flagship phablet range, minus a few frills of course. In terms of value for money and sheer inches then, the Mi Max is a standout. That said, the 6.44" frame is not for everyone and only those that will be consuming a lot of content, as well as doing a fair bit of multitasking will get the most out of the Mi Max.

Simple and clean design; Solidly constructed; Well priced

6.44" frame can be unwieldily; Camera performance mixed