When The Force Awakens released last year, it was universally lauded by fans and critics alike, as director JJ Abrams tapped into the nostalgia of the Jedi and Sith to create a film that mirrors the story arcs of 1977's A New Hope.
For this year's Star Wars film, Rogue One, there was no real lore that could be drawn upon, not to mention that many knew the outcome, as Jyn Erso (Felicity Jones, Theory of Everything) and her ragtag team try to steal the plans to the Death Star. It therefore gave Godzilla director Gareth Edwards a pretty tough task, but despite those odds the Brit has released a great Star Wars film.
In fact, we'd go as far as to say that Rogue One: A Star Wars Story is the best prequel film in the franchise's history.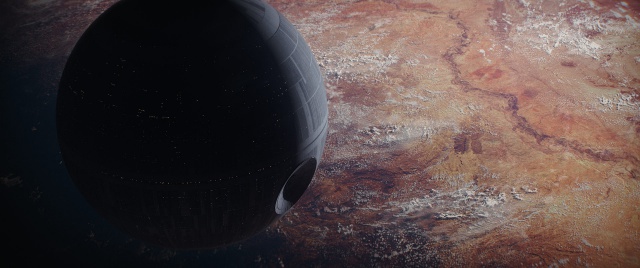 A newer hope
Within the first few moments of those famous words - "A long time ago. In a galaxy far, far away… - scrolling across the screen, Rogue One jumps straight into the action, introducing us to the female protagonist Jyn Erso, when she's about 10 years old. The pace is set early on, keeping its tempo throughout much of the two hour-plus long movie. As such, the feeling of being in the midst of brewing rebellion is certainly felt, with a few smaller skirmishes leading to a large battle during the movie's climax.
To that end, things never get too bogged down in the mystique of the force, as it is in say Episode VII, with the Rebel Alliance's focused more on tackling the Empire's latest weapon. If you still have not watched any of the trailers, that weapon is of course the Death Star, which famously gets blown to smithereens in A New Hope.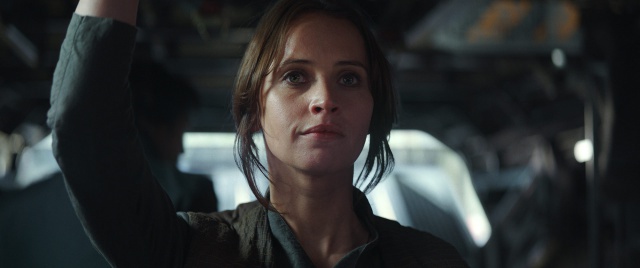 Interestingly, Rogue One also deals with one of the more criticised portions of that film, but let's not spoil it for you. Needless to say, Erso's father plays a significant role and it plugs a few holes that film theorists have held for a long time.
Moving onto the team that makes up Rogue One, Erso may be the leader, but it's the droid K-2SO (voiced by Alan Tudyk, I, Robot) which really steals the show and will likely be a moviewatcher favourite by the end. His dry sense of humour counters the brooding of characters like Erso and Cassian Andor (Diego Luna, The Motorcycle Diaries) quite well, and keeps things grounded with the stakes in the film being as high as they are.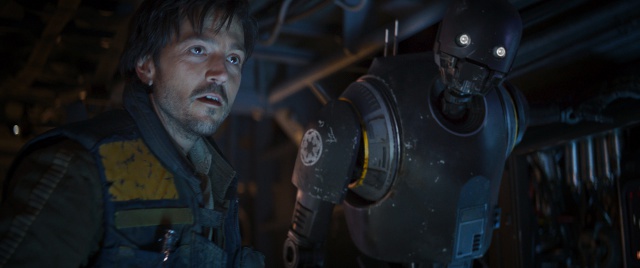 More please
Along with introducing us to new characters, we also get to experience old faces. None more iconic than that of Darth Vader, who's thankfully been voiced by James Earl Jones. This version of Vader is slightly less menacing than the other versions we've seen, and is quicker to action. One scene in particular from the film stands out, as he wields his signature red lightsaber, while taking out multiple foes with force pushes and precise strikes.
It actually reminded us of the Lord Vader we played with in EA's recent Battlefront game. Our only criticism, is that Vader did not feature more heavily in the film, as he only gets five or six minutes of good screen time.
We were also craving deeper dives into the histories of the Rogue One crew. Bodhi Rook (Riz Ahemd, The Night Of), for one, is an interesting character whose story could certainly do with some extra prodding. The same goes for the blind warrior Chirrut Imwe (Donnie Yen, Ip Man), who was quite funny with his quips and highly skilled with the staff.
Final verdict
Where other prequel Star Wars films felt drawn out, with characters you never had any true connection with or affinity for, this new addition immediately sucks you in and holds your attention for its entirety. It's a feat that Gareth Edwards can be very proud of, especially as the scope of his storytelling is always limited by the fact that the audience are fully aware of how A New Hope will begin.
With more spin-offs, like the Han Solo project on the way, the Star Wars movie universe is indeed growing. Should those films be on par with Rogue One, sign us up for more Star Wars stories.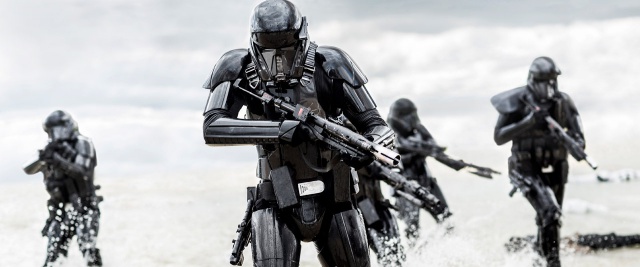 SCORE: 8.5/10

New characters; Great special effects; Well paced action

Deeper arcs required