PREVIOUS ARTICLE
NEXT ARTICLE
NEWS
Gaming News Roundup: The Glorious Gamescom Edition
By
Ryan Noik
15 August 2014
|
Categories:

news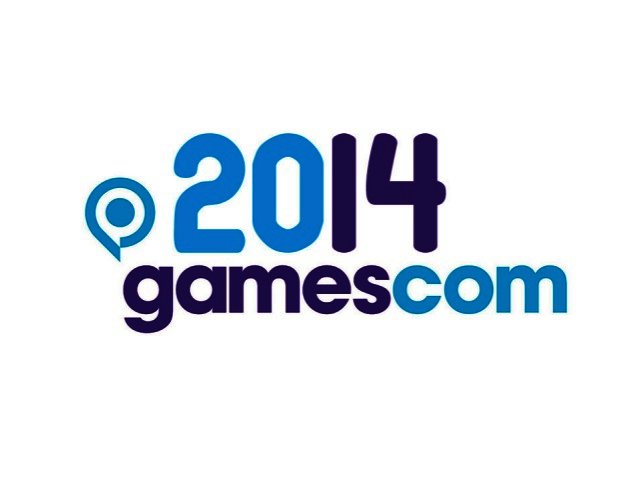 Ninja Theory announces Hellblade
Admittedly, we were half hoping for the announcement of another DMC: Devil May Cry to come from Ninja Theory; while the developers didn't quite fulfill our wishes on that front, they did announce that they are working on a new IP called Hellblade.
The studio, which is also behind the sadly underrated Heavenly Sword and Enslaved: Odyssey to the West, promised that players can expect to see its trademark touch on the new game – namely "ninja-class melee gameplay, strong character stories and a unique art vision." In other words, everything that we loved about DMC: Devil May Cry.
We fully expect sky high production values when the game does arrive on the PS4.
Next Tomb Raider timed Xbox One exclusive
You could practically have heard the howls of anger ringing across the PlayStation forums as Crystal Dynamics announced that the next Tomb Raider (Rise of the Tomb Raider) game would be an Xbox One exclusive. Naturally, invective directed at both companies flowed more freely than a quiver full of Lara's arrows fired at Solarii guards.
It turns out though that the announcement is a bit of a storm in a teacup, as Microsoft's Phil Spencer subsequently clarified that the deal is merely a timed exclusive, meaning the Xbox One will just get the game first next year.
How long before it hops and scrambles to other platforms was not divulged though, meaning the PS faithful haven't been completely excluded, but may just need to be a little patient. We can't really say we are surprised, especially since Square Enix did themselves no favours by bemoaning Tomb Raider's three million sales, while the game was still a critical hit.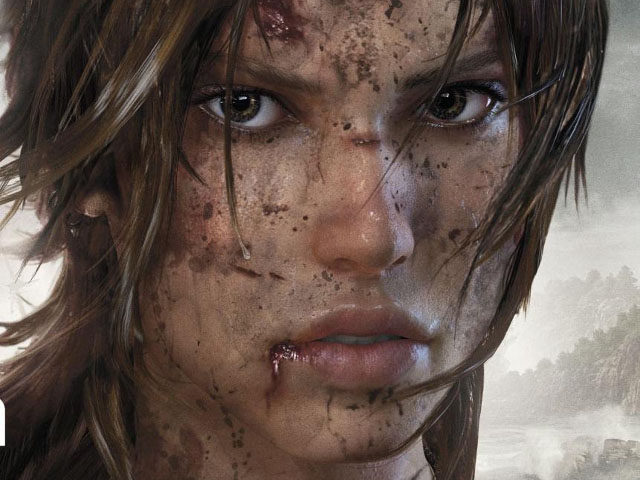 Michel Ansel's next game goes Wild
Another new game announcement coming out of Gamescom from yet another well known developer, this time, Michel Ansel, the man behind Rayman and Beyond Good and Evil, is Wild. While it's not yet clear what the game is actually about, there's no disputing that the PS4 exclusive has no shortage of ambitions.
Apparently players will be able to slip into the form of any wild creature they desire. Additionally, Wild will boast an open world the size of Europe (yes, really) with its own seasons and weather (presumably not just rain) and will take place 10 000 years ago. In other words, it appears to be set in a time when men were men, or wolves, or eagles, or boars (not the kind you find at cocktail parties, the other kind) and didn't have to check Facebook or Twitter every three minutes. Can we wait for this to grace our console without drooling? Hardly.
Quantum Break resurfaces, looks amazing
A game that seemed to have dropped off the radar for a while, Quantum Break, was thankfully very present at this year's Gamescom. You could be forgiven for needing a bit of a refresher, but basically, the game was envisioned as being one part action game and another part live action show.
Players will step into the shoes of Jack Joyce, tasked with stopping a fracture that, if unsuccessful, could cause the end of time (apparently, that wouldn't just result in no more deadlines, it would be more like a whole lot of death). As if that wasn't enough on Joyce's plate, he would also have to contend with a shady corporation called Monarch.
The game portion of the narrative is coming exclusively to the Xbox One next year, and judging by the trailer below, looks like it will be well worth the wait.
Bloodborne looks bloody, brilliant
Yet more proof that From Software (behind Dark Souls and Dark Souls 2) really know how to make dark, brooding games, is its recently announced Bloodborne. From the released trailer, which does little more than tease, you can gather a few things – first, expect a grim and spooky world and gargantuan or genuinely intimidating foes, who are apparently dedicated to spilling as much of your vital blood as possible.
While story details are sparse, we do know that the combat dynamics differ somewhat from the Dark Souls franchise. In those games, caution was rewarded, but in Bloodborne, apparently daring is to be prized. An example of this is the Regain System, which encourages players to deal damage in an eye-for-an-eye approach after being struck by their enemy, and thus garner the chance to recover some of their lost health.
Mario Götze is PES 2015 cover star
News also arrived from Konami's PES camp, who revealed that none other than World Cup winning goal scorer, Mario Götze, will be the lead pack star for PES 2015, which by the way will be released across all formats on 13 November.
Now for the really good news, since it was also announced that a playable demo will be going live come 17 September, at least on the PSN and XboxLIVE. This will allow fans to go test out Konami's claim of 'the pitch is ours', with them noting that the latest release will go back to classic PES values of "total control, utterly responsive controls and unrestricted gameplay".
For example, Konami has reworked the shooting and goal-keeping mechanics for better aim and control over a shot's strength, while they also talk up better close control and response time, and their faithful recreation of over 1000 players. We suppose this will be for gamers to decide come 17 September.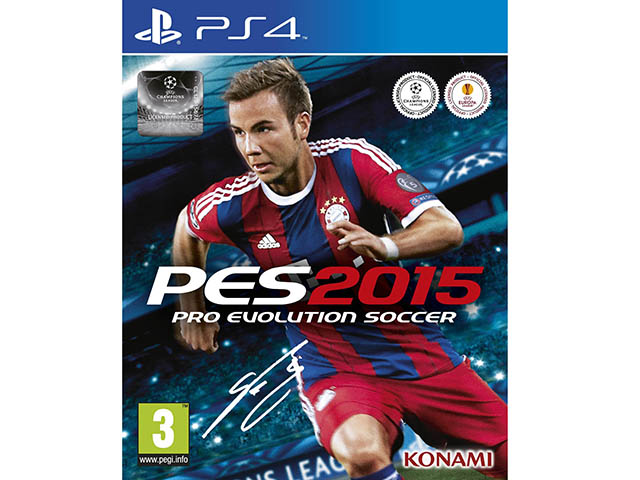 Halo 5: Guardians Beta slated for 29 December
It appears as if game developers 343 Industries want gamers to spend their New Year's Eve playing the beta for its upcoming addition to the Halo franchise, Guardians, which is scheduled for launch on 29 December. Using this year's Gamescom as a platform to make the announcement, 343 Industries say the game will run at 60 frames per second and use their own dedicated servers to host the beta.
As far as gameplay goes, the beta will give gamers access to a four-on-four combat arena, along with seven maps, three playing modes and up to eleven uniquely designed weapons to choose from. Furthermore, 343 have stated that beta gamers will be able to carry over all of their in-game content to the official version of the Halo 5: Guardians. The beta itself is set to run until 18 January 2015, with those who purchase the 11 November dated Halo: The Master Chief Collection given immediate access to the beta.
New Fable Legends trailer gets Gamescom debuts
After showcasing at this year's E3 event, a new trailer for Fable Legends has debuted at Gamescom to amp up anticipation ahead of the multiplayer beta's release for the Xbox One on 16 October. As expected in a multiplayer beta, up to four gamers will be able to play Fable Legends and experience the world of Albion designed by developers Lionhead Studios.
One of the more interesting aspects of this beta, is the fact that some parts of the gameplay environments will not be finished in their entirety, something that Lionhead is fully aware of and says may not be a bad thing. The developer's believe that this will provide a more authentic beta experience, and hopefully give more honest feedback from the gaming community. Having had strong showings with its first two Fable games, we only hope that Lionhead returns to form with this latest addition.
Destiny multiplayer trailer details new expansion
Set to be one of the most anticipated games released this year, Bungie divulged the details on a new expansion for Destiny during Sony's Gamescom event, ominously named The Dark Below. The new expansion pack is scheduled for an undisclosed date in December, close to two months after Destiny's 9 September release date on all major gaming platforms.
Bungie also took the opportunity to state that the PS3 and PS4 will be the first consoles to receive the expansion and experience some of the new in-game multiplayer maps. The new trailer below also details Destiny's new competitive mode called Crucible, which will feature six-on-six multiplayer action to boot.
Two new COD: Adavanced Warfare trailers crash land
From one action FPS title to another, this time round in the eagerly anticipated addition to the Call of Duty franchise, Advanced Warfare. In order to keep gamers tongues wagging, Activision released two new gameplay trailers this week. The first shows off actual in-game multiplayer action with all the fast-paced action and inventive ways to take out enemies while sporting your new exoskeleton suits.
The other trailer showcases gameplay from the story mode, and more specifically the "Collapse" level in which gamers engage in an epic car chase, followed by a futuretech brawl on a bridge. As Advanced Warfare's 4 November release date edges ever closer, we only hope that Activision doesn't reveal too much of the action, so gamers still have something to look forward to.
Contributions by Mike Joubert and Robin-Leigh Chetty
USER COMMENTS
Read

Magazine Online

TechSmart.co.za is South Africa's leading magazine for tech product reviews, tech news, videos, tech specs and gadgets.
Start reading now >
Download latest issue

Have Your Say
---
What new tech or developments are you most anticipating this year?
New smartphone announcements (

7

votes)
Technological breakthroughs (

11

votes)
Launch of new consoles, or notebooks (

8

votes)
Innovative Artificial Intelligence solutions (

7

votes)
Biotechnology or medical advancements (

12

votes)
Better business applications (

4

votes)