The Gauteng Department of Education MEC, Panyaza Lesufi recently unveiled the new e-chalkboard (SMART Kapp) a revolutionary replacement for the dry-erase board, which will be soon rolled out to schools. VastraTech, the authorised SMART distributor in South Africa, will lead the implementation, which will initially see Grade 12 classrooms across Gauteng province transformed into collaborative learning environments that enhance student understanding and boost student achievement.
According to the MEC, the e-chalk board (SMART Kapp) is likely to change the way teachers impart knowledge to students and at the same time simplify the learning process for students. Students will find it easy to engage with lessons and gain a better understanding of the overall lesson.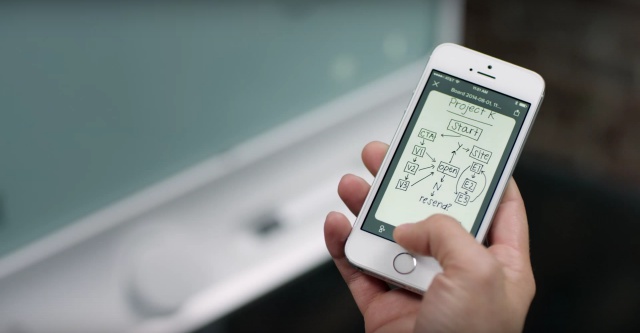 SMART Kapp is the natural evolution of old technology being combined with modern devices, creating a new communication tool with incredibly practical application. Educators simply walk up to the display and immediately share notes and drawings from the display onto connected devices, in an incredible real-time, multi-way, multi-device collaborative experience.
The SMART Kapp is a connected whiteboard that works with a mobile app on your phone or tablet (available for iOS and Android). This is done by scanning a QR code at the bottom of the dry erase board, or by tapping its NFC tag. The user then writes on the SMART Kapp board and the same content appears in real-time on the connected mobile devices.
Using SMART Kapp, a teacher can write out and have it appear instantaneously on the students' tablets. The teacher could even solve the problem while the students follow along. That lesson could be saved as a JPEG or PDF that students can access from their own devices as a refresher.
"SMART Kapp enhances that collaborative learning process by providing an incredibly simple walk-up-and-use experience while seamlessly connecting with smartphones and tablets. We're confident that no other interactive flat panel for education offers so much magic, power and flexibility", says Candice du Preez, chief strategic and marketing officer at VastraTech.
In December 2014, the Gauteng Ministry of Education worked with VastraTech and SMART on a pilot project in which 100 classrooms were equipped with the SMART Board 6065 interactive flat panel and SMART Notebook software. The project was considered by the Ministry to be so successful that it ultimately chose SMART as its main provider of interactive classroom technology.
As part of the implementation plan, VastraTech will provide educators with professional development and training that aligns with the Ministry of Education's objectives to enhance pedagogy in ways that lead to increased learning outcomes.