The world around us is changing on a massive scale, with leaders facing greater challenges than ever before. This is how the Gartner Symposium for 2016 began, and over the course of the three days, addressing more than 1000 delegates in 80 presentations, that statement was revisited and unpacked in greater detail. Befitting the scope and reach of the topic, this also kicked off a global series of symposiums, starting in Cape Town at the tail end of September before heading to the US, Spain, Brazil, India and Australia.
The reason for this change, elaborated Rene Jacobs, the managing director of Gartner South Africa, lay with that deceptively simple word, digital. "You are surrounded by challenges in a changing world, and you need to lead and manage those around you, providing both stability and room for experimentation," she continued.
It is not just the changes themselves that seem straight out of a sci-fi movie (think smart AI assistants, clothes that change hue according to an onlookers gaze and cars that drive themselves), but the rapidity at which these kinds of changes are coming into manifestation.
The future, now
Peter Sondergaard, the senior vice president Gartner research added that with the likes of virtual reality, artificial intelligence, blockchain, and sensors everywhere, what used to be a vision for the next era is now becoming a project for next year. At the same time, customer power is upgrading, and IT systems, once hidden in the back room of organisations, are now visible.
Indeed, while several of the megatrends – cloud, mobile, social media and data – were expected to kill the IT function, instead those became a nexus in their own right. This, he explained, has meant that every worker, no matter their role or location, has become part of the digital workforce.
And yet, the task of IT leaders is far from over. Addressing both chief information officers (CIO), and the chief executive officers (CEO) they serve, Sondergaard stressed that CIOs can do more than just maintain existing systems, products and services, and even go beyond continuously upgrading in order to cope. Instead, they can - and need to - lead in a changing world. "It is time to build on a scale never attempted before," he continued.
Beyond this call to action, Sondergaard explained what CEOs and CIOs need to take into account, with the theme for this year's event delineated as digital platforms. These, he explained, comprise of five domains – IT systems, Customer Experience, Things, Intelligence and an Ecosystem foundation. "Each domain is interconnected and interdependent. Having this new digital platform in place enables you to participate in a world of government and consumer ecosystems that continually evolve," he continued.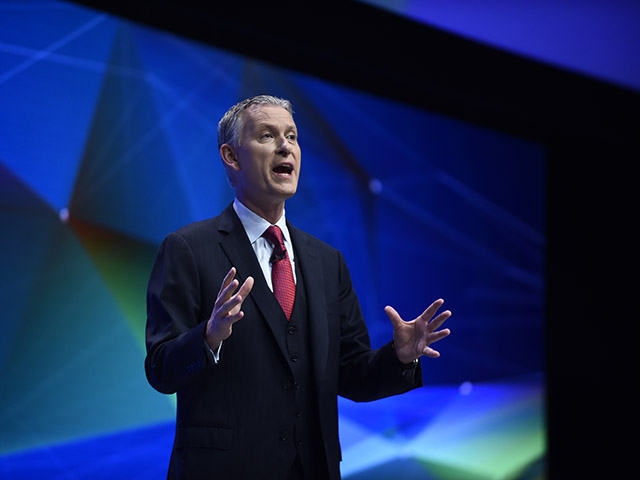 Peter Sondergaard, senior vice president, Gartner
A familiar face
The first of these domains is a familiar one, and not to be forgotten, namely traditional IT systems, consisting of the likes of datacentres, servers and applications. Additionally, it also comprises data, the fuel of our current era, which is now more pervasive, accessible and open. Sondergaard pulled no punches in regard to what must be done to ensure this first domain of building digital platform in place. "Rationalise applications, consolidate and moderniSe, retire outdated technologies, invest in resilience and data recovery. Make cloud, mobile, social and information the core of your technologies. It may be difficult but it must be done," he stressed.
The second domain is no less familiar, and no less important – Customer Experience. Again, Sondergaard spoke plainly: "Digital platforms must address customer experience, as leading organisations will create new experiences enabled by ambient interfaces, virtual reality, and multiscreen. To compete in a new world, you have to design differently, and understand your customers," he added.
Sondegaard continued out that the relationship an organisation has with its customer is predicated upon the relationship customers have with their system.
While customer experience was stressed as being pivotal to organisations' success, Sondergaard offered a gem of an insight, namely that the new competitive differentiator is understanding customers' intent through advanced analytics. His advice for CIOs was that they should plan on shifting their investment to real-time analytics, which Gartner anticipates will outpace traditional analytics by threefold.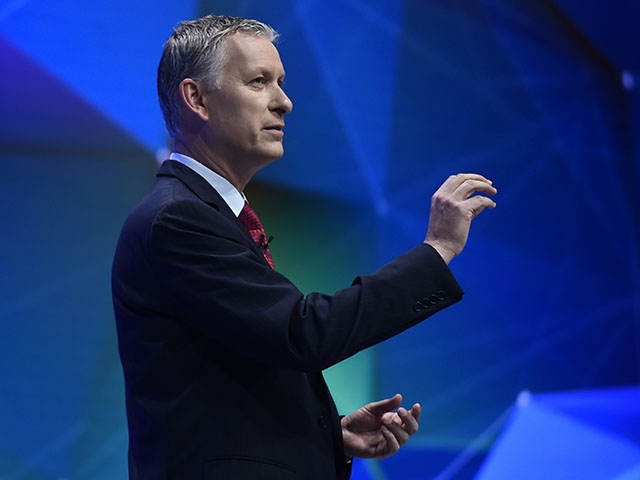 Rise of the Machines
The third domain was simply called Things. Elaborating on this, he noted that the connected devices themselves are largely undifferentiated, and stressed that these are of little importance with the requisite platform upon which to capture value.
He also had a warning for early adopters, who think that the gains from the internet of things will be easily achieved with little planning. "You cannot just bolt connected devices onto existing systems and expect it to work, as integration poses the greatest challenge," he warned. Indeed, Gartner notes that over the next couple of years, through 2018, half of the cost involved in implementing IoT will be spent on integration.
Moving on to the fourth, and most tantalising domain, it was Intelligence that was next to be explored. The striking part of this is how quickly artificial intelligence (AI) is expected to come to the forefront, with at least 25 AI systems expected to be prevalent. This, however, is less a Terminator style Rise of the Machines, and more along the lines of what we are already seeing with personal virtual assistants, which are able to deliver valuable and contextual based information based on the personal information of the person making the request.
However, the emphasis was far more on how AI systems will be able to assist people and deliver useful information than it was on whether an AI would ever become wholly autonomous.
Indeed, these would likely still require extensive 'teaching', with Sondergaard citing that Gartner believes that by 2020, 20% of enterprises will employ dedicated people to train neural networks.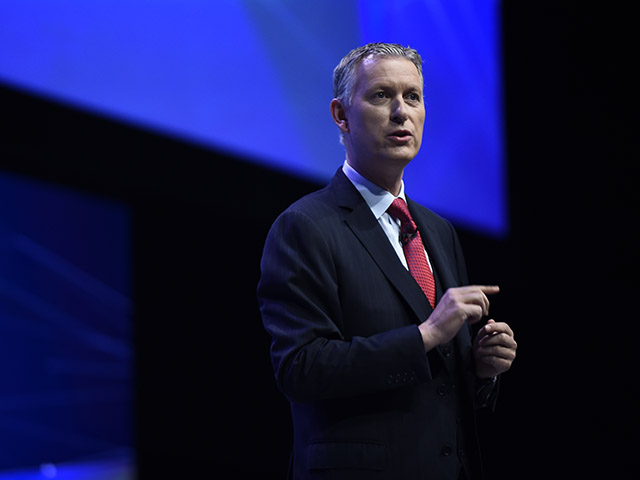 Together, we build
The last, but certainly no less significant, domain to be added to the puzzle was Ecosystems. This, he elaborated, determines how an organization works with the rest of the world, transforms a traditional business into a network of digital connected ecosystems. Sondergaard stressed that in order to effectively build digital platforms, ecosystems are essential, citing smart cities as an example of an advance that cannot be accomplished by any one participant on their own. He further highlighted the importance of APIs, which define business policies in a digital world, and shape what your partners can do and what you can do with your partner. "APIs are as important to organisations as synapses are to the brain, while ecosystems are the future of digital," he noted.
Ultimately, the vision Gartner laid out for the future of technology was nothing short of mind-boggling. It was only made more so by the fact that the advances it tied together into a cohesive picture are neither speculation nor fantasy, but already underway. Thus, it was all too easy to feel excited about what lies in store for technology, and the societies it touches and shapes.
This month's business articles sponsored by: