After the James Bond franchise decided to indefinitely postpone its next 007 film, developers of the Bond games took it a bit harsh as there was one less movie tie-in to cash in on. Thankfully for die-hard Bond fans gaming publisher Activision took it upon themselves to hire Bruce Feirstein, writer of Golden Eye and Tomorrow never Dies, to pen a brand new James Bond adventure. With the help of gaming developers Bizarre Creations we now have 007 Blood Stone.
Story
If you've ever played a 007 game then you know that the story is of little consequence, although surprisingly enough this one is actually entertaining.
A British biochemist has decided to go rogue with some top secret information on chemical weapons that he plans to sell to the highest bidder. It is now up to Bond, James Bond, to stop him. This takes Mr. Bond on a chase around the world, from Athens to Siberia to Istanbul. Along the way there are some twists and turns in the storyline, but true to the Bond franchise it does not drive attention away from the action packed gaming. (More below)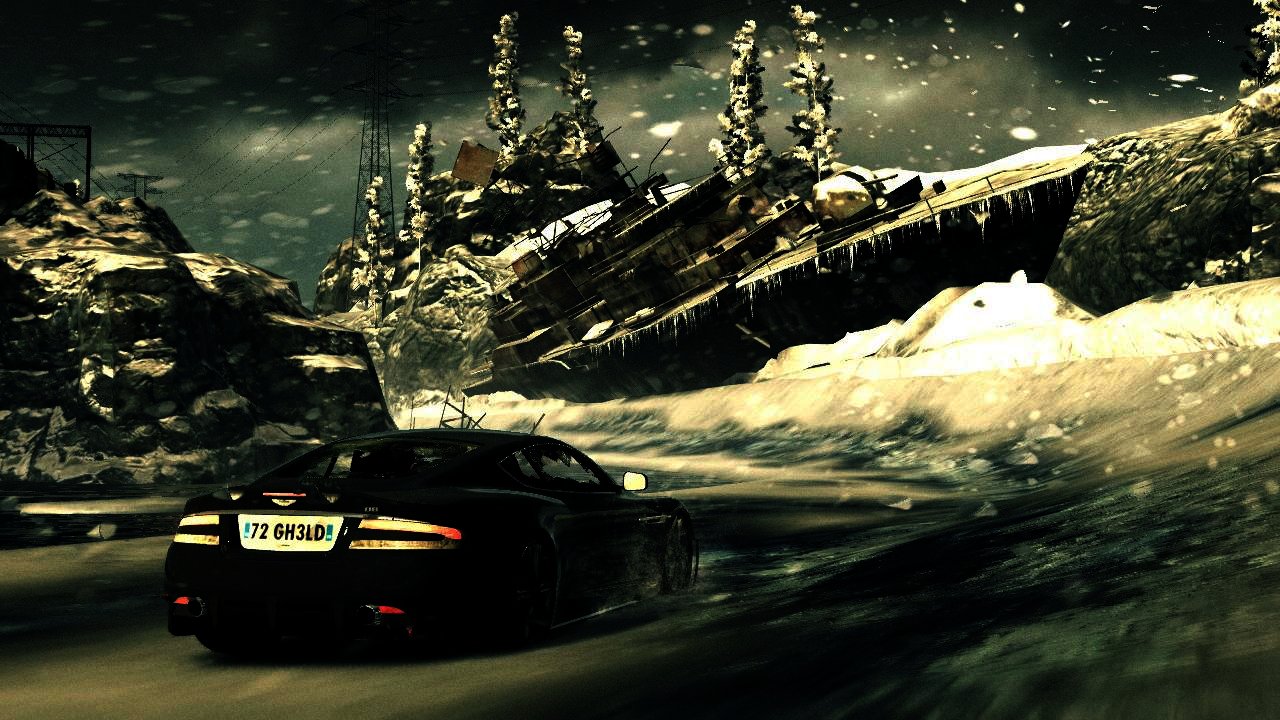 Gameplay
The 007 franchise has mainly been filled with first person shooters (FPS's) to date, on rare occasion deviated from this style of gameplay, until now. Blood Stone offers gamers a full over-the-shoulder third person perspective.
The game plays like a movie. You have full view of your character at all times (except for a few awkward camera angles) and the action flows smoothly. Previous Bond titles like Quantum of Solace offered mainly a first person perspective and especially on console this was hard to control. Your frustration would eventually peak and your Xbox remote would be thoroughly lodged in your television screen. With Blood Stone however, those issues are gone since control is easy and quick to master.
If you are the type of gamer who never had the patience to finish games like Splinter Cell and Hitman, wanting just want to run in and shoot all in sight then we have some bad news. The new Bond title depends a lot on the usage of a cover system. Constant hiding becomes part of the game. Contrary to what one might think however, this actually adds to the general feel of the game. The cover system is easy to master and with simple button presses you can move from one point to the next while hundreds of bullets are flying towards 007's face.
New features
Bizarre Creations has brought a couple of new features to the Bond genre. The first of these is a new 007 close quarter combat system. This allows you to get up close and personal to disable your enemies. From watching Bond punch a baddie's throat to watching him kick them in the sensitives, it was entertaining every time.
The melee take downs also give you a reward called a focus point, which allows Bond to slow down time and auto aim for one shot kills. Sadly with this feature you only get to carry a maximum of three focus points at a time. One focus point, one kill. (More below)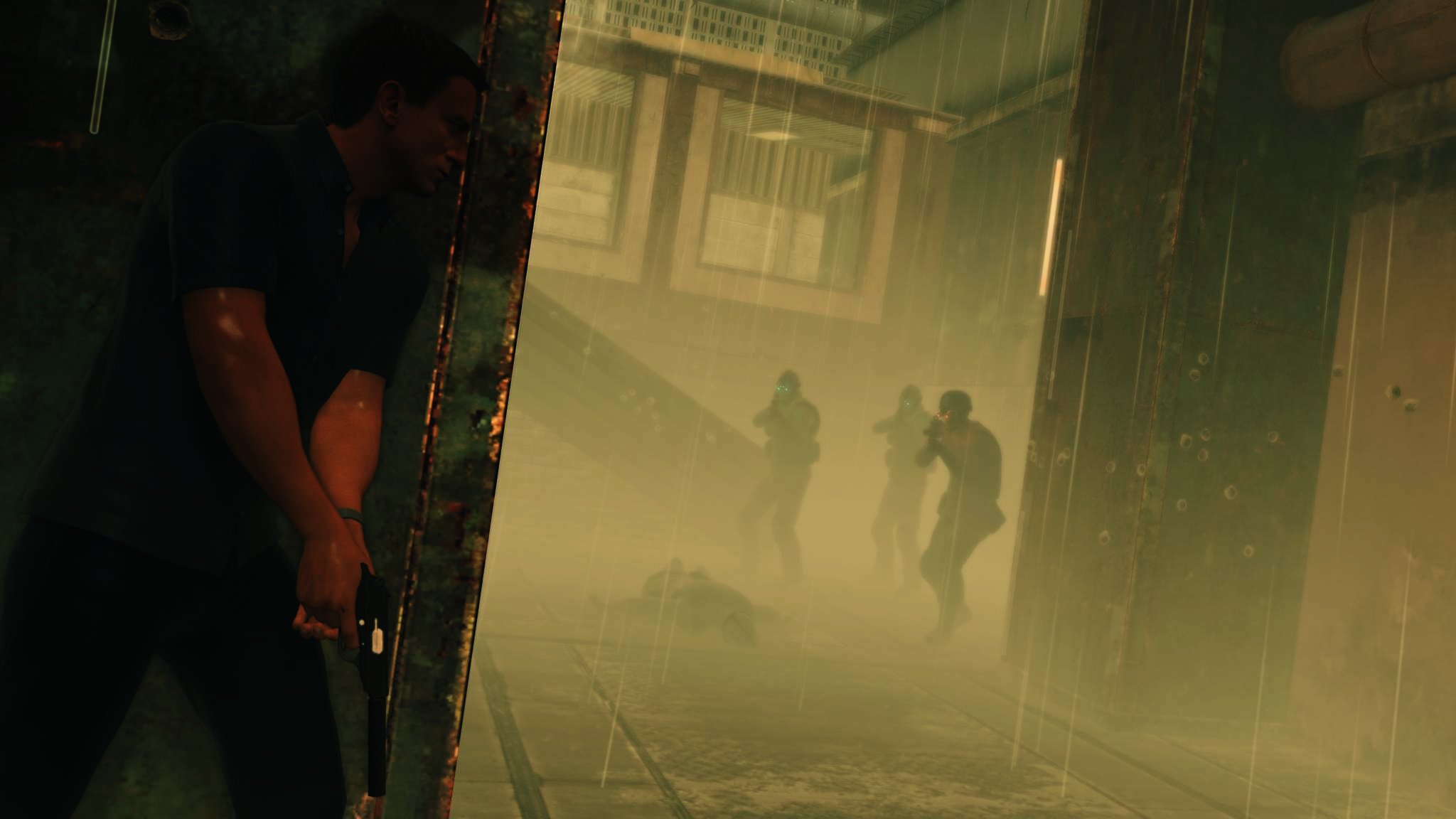 Another new feature that Bizarre Creations have included is the amazing driving challenges. The developers are known for its great racing titles such as Project Gotham Racing and Blur so you know you can expect a great experience. In the game you get the opportunity to steer a speed boat through the harbour of Athens, drive a beat-up car through the streets of Istanbul, chase a train with an Aston Martin DBS on the icy rivers of Russia and follow a sand truck through the crowded streets of Bangkok in a tow truck.
These car and boat chases are the true highlight of this game and gives you the best car chase experience this side of Need for Speed Hot Pursuit. These driving missions are not easy and you will sometimes have to sometimes repeat them, but it's almost a pleasure for the sheer beauty it offers.
Now for a sad point. In previous Bond titles you were offered a full array of trademark Bond gadgets, but sad to say the only gadget you get in Blood Stone is a smartphone. This item is useless unless you get lost or feel the inexplicable urge to collect every piece of intelligence a careless terrorist has left lying around. There are however some aspects of the game that do require the use of the phone, like the deactivation of cameras and the unlocking of security doors but that is the full extent of this one gadget the game offers. Where is a laser shooting pen when you want one? (More below)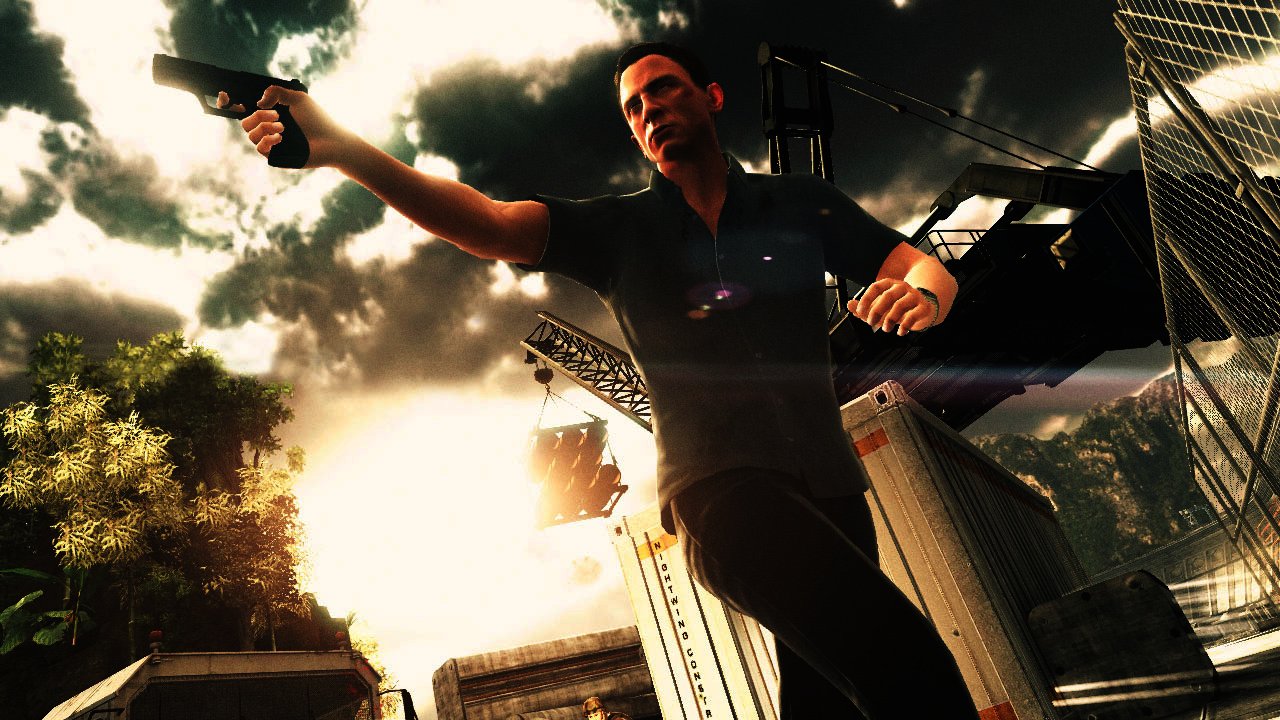 Graphics and Sound
The developers worked hard on the graphics, just not hard enough. Some aspects of the game, like the scenery and landscape, are beautifully animated but the character animation lacks the same depth. On the whole however it passes off well. It looks good when playing on a regular TV but we would recommend full HD for this title.
The sound of the game was well implemented, with all the right noises in the right places. It's very realistic and with the entire Bond cast, including Judy Dench and Daniel Craig, offering their voices and likenesses it really does feel like a true Bond experience. In some of the cut scenes the lip movements are not very well done but you wont notice if you're not looking for it.
With every new Bond movie comes a new Bond girl, so why should this game be any different? Enter singer Joss Stone, who offers her voice and likeness to the game's sexy element, and singing the title song to this new installment in the franchise. There is one thing that seriously goes against the Bond genre - Bond does not try and seduce her, not even once.
Conclusion
If you are a big Bond fan this title is a must have anyways. If not, well the car chases, sexy girl, movie like feel and excellent voice acting might persuade you. Something in the game however leaves one unsatisfied, the storyline doesn't offer a satisfactory close and the game is a tad bit short, running on about five hours of gameplay. Still it is a good addition to the already huge franchise, so in the words of Oliver Twist, "Please may I have some more, sir?"
Pros
Easy gameplay, fun melee combat and great car chases. Good way to spend a night.
Cons
Too short and story line is lacking conclusion.

Easy gameplay, good story and great car chases. Good way to spend a night.

Too short and story line is lacking conclusion.