Being able to slip on a pair of headphones and drown out the rest of the outside world still remains one of life's great pleasures. This is the primary concept behind the design of Razer's latest offering, the Kraken E-Panda Hooligan Over-Ear Headphones. We know the name is quite a mouthful, but if you're looking at a solid, mid-range Over-Ear set of headphones, the Hooligan may start to look less appealing at just over R1000.
The Hooligan is being touted as a music and gaming headphone, but the lack of adjustable mic or in-line volume control would place out of contention for most avid FPS online gamers. The Hooligan should instead be viewed as an out and out music unit.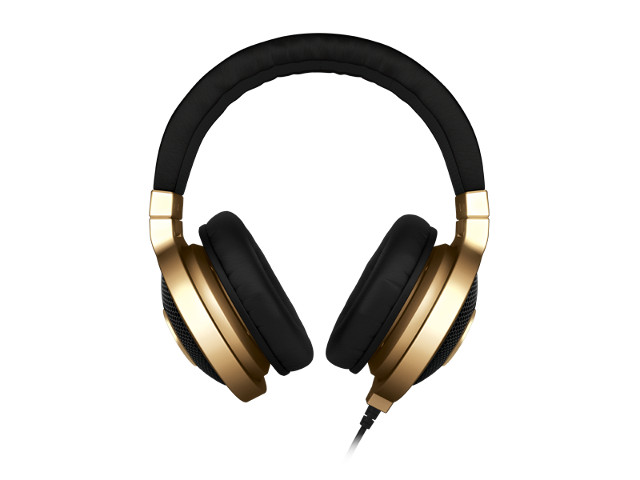 First Impressions
When you receive your pair of Hooligan headphones, you are immediately struck with the effort that Razer have placed on packaging and endorsement. The E-Panda aspect of the title refers to Eric 'E-Panda' Hernandez, drummer and brother of international recording artist Bruno Mars. Having such a status is no mean feat, but is it enough to tempt consumers to pluck this set of the shelves, when Dr Dre and 50 Cent endorsed headphones are a few meters away?
So what is in the box?
The aforementioned 280 g set of headphones, powered by 40 mm drivers which utilise Neodymium magnets capable of handling heavy vibrations from your latest dubstep mix. The headphone has a substantial 1.3 m long audio cable with an additional 2 m long extension, fitted with the universal 3.5 mm headphone jack.
Music Yes, gaming No
As far as the E-Panda's application as a gaming headphone, it plain and simply is not well suited for that particular function. With no inline volume control or voice integration, the headphone cannot deal with the rigorous demands that online gaming titles demand. If however you did opt to use the E-Panda as a gaming headphone, it would really only function well for single-player titles.
So now that we have established that the E-Panda is a bit of a fish out of water when it comes to gaming, music is a more suitable environment. On this front the E-Panda starts to shine. The first thing you notice when you slip these headphones on, is a supreme level of comfort the cushioned over-ear pads provide. The faux-leather-come-vinyl material used to cover them however, do generate some slight moisture, particularly for those in warmer weather (or the natural propensity to twerk uncontrollably).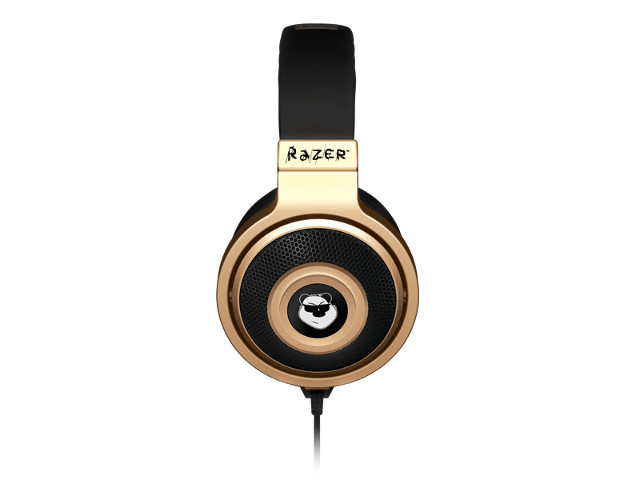 Loves Bass
In terms of sound, the E-Panda is most in its element with bass heavy music. The headphones have very little distortion when turned to maximum volume. However, spoken-word heavy music (like rap, folk and certain indie music) does become quite tinny, when turned all the way up. We also found that although the E-Panda is pretty effective at cancelling out the majority of external noise. However, a fair amount of sound seems to also escape the headphones. This aspect is something that can become quite irritating when surrounded by other people.
Celeb endorsement enough?
The Hooligan is a limited edition release, and as a result, has been covered in an eye-catching black and gold colour palette. This is certainly a pair of headphones not for the faint of heart. Whether or not the E-Panda's flashy looks will be enough to entice consumers remains to be seen. It will however deliver sound quality in line with most of its competitors.
RRP on the E-Panda Hooligan is approximately 1099.

Comfortable; snug fit with ample cushion; handles bass heavy music at full tilt

Not ideal as gaming headphone; nothing to really separate it from competition