Like many of its Microsoft OEM (Original Equipment Manufacturer) counterparts, Acer has been striving to make inroads in the tablet hybrid and 2-in-1 notebook sectors. While they've proved capable of doing so in the entry-level and mid-range price brackets, more premium devices are lesser known. Aiming to change that is the Switch Alpha 12, a recently debuted 2-in-1 notebook that tries to tick as many boxes as possible.
Can this approach be enticing for local consumers? As far as looks go… yes.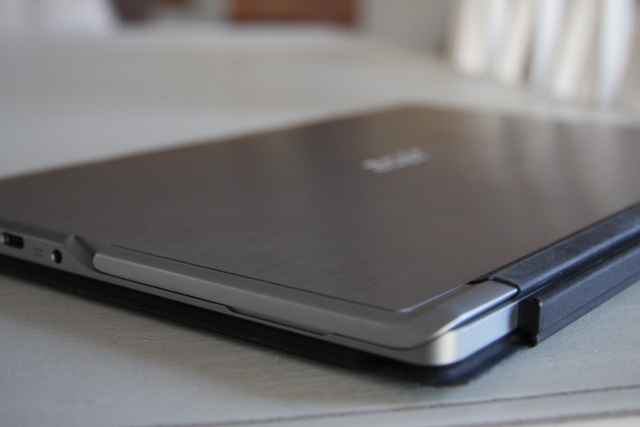 Real looker
Swathed in metal, the Switch Alpha 12 is certainly one of Acer's more handsome offerings in the tablet-hybrid sector. This is matched by an equally pleasing 12" (2160x1440) display up front. Touch sensitive (as expected), it is LCD in nature and is both bright and crisp in the visuals it yields (QHD). As such, for those aiming to use the Switch Alpha 12 in 'Display' mode (sans detachable keypad), will find it great for watching videos or making presentations.
Along with the 'Display' mode, the Alpha 12 can also pull duty as an out and out tablet, or more conventional notebook. Dealing with the latter mode first, it requires the use of the kickstand in order to function properly. The kickstand is a little finicky for my liking, especially when trying to close it, as it can snap back into place a little violently at times. As such, I'd advise keeping one's fingers well clear of the bottom of the Alpha 12 when folding the kickstand back into place.
While I worried for the safety of my fingers, the kickstand is as well crafted as the rest of the Alpha 12. Constructed from metal too, it also features a rubberised centre portion to ensure the notebook stays in place when working on a flat surface in notebook mode. It's subtle touches like this that differentiate the Alpha 12 from most of Acer's plastic heavy Switch devices.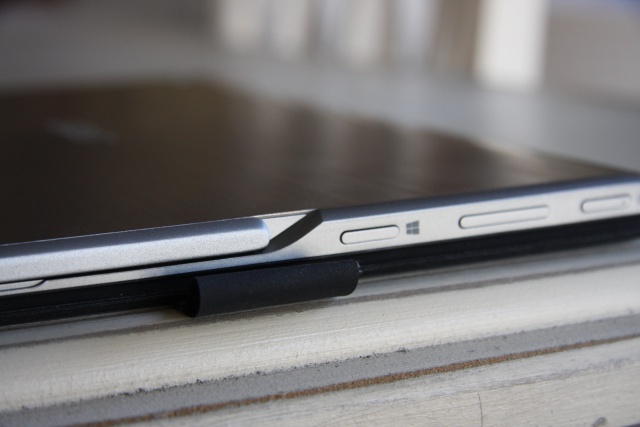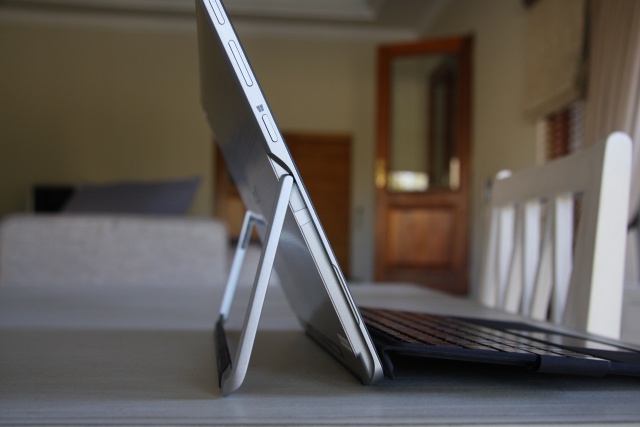 Slim, but weighty
Speaking of heavy, the tablet portion of the Alpha 12 weighs a pretty hefty 1.25 kg. As such, holding it in this mode for extended periods is ill-advised. This device's weighty feel is not surprising though, given how much Acer has crammed into its 15.24 mm high body. Likely taking up the most space are two battery cells, culminating in 4870 mAh. It delivers an estimated eight hours of battery life, according to Acer, and during my time with its feels accurate. Is eight hours sufficient though, especially with many notebooks able to go for ten to 11 hours? In this regard then, the Alpha 12 might be a little underpowered.
Other components see an Intel Core i7 dual-core processor (i7-6500U) taking care of the heavy lifting, if you opt for the top of the range model. It clocks at a respectable 2.50 GHz and is complimented by 8 GB of LPDDR3 RAM and a 256 GB SSD. Should the latter prove wanting, there's a microSD and microSDXC slots. This entire setup delivers a solidly performing notebook, that's speedy when handling multiple Windows 10 (64-bit) applications. While not the most powerful offering Acer can muster, the Switch Alpha 12 is never lacking in capabilities or multitasking functionality.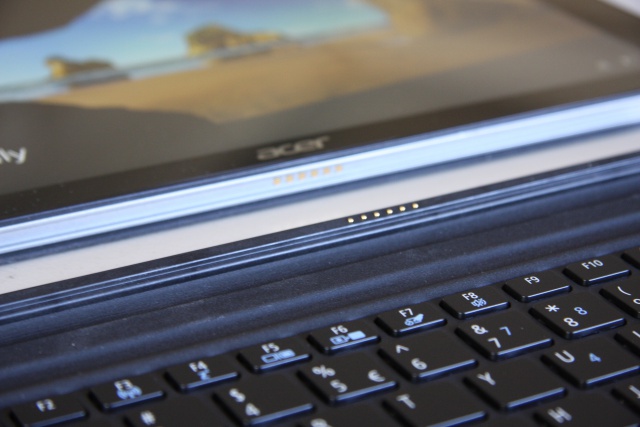 A couple niggles
As good as this 2-in-1 notebook is, there are a few niggles. The touchpad for example, although featuring a responsive trackpad and pleasant typing experience, can only be used when working on a flat surface. If you for example, like me, enjoy typing on your lap, the Alpha 12 will not suffice. The back of the keypad is also covered in a faux-suede material which attracts a lot of dust and gets dirty pretty quickly. These are not a deal breakers, however, with more glaring issues present.
One is a lack of stylus as standard when purchased. Acer has something it calls the Active Pen to do the job, but it is an additional expense. For playing games or simply watching videos, using one's finger will suffice, but if you're truly aiming to work with the Alpha 12 as a straight tablet, a dedicated stylus is sorely needed.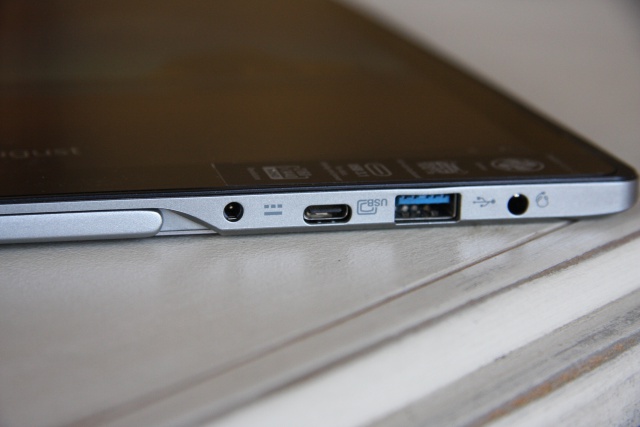 Final verdict
The Alpha 12 ticks many important boxes. It's well made from high quality materials, making it feel equally premium. The 2-in-1 notebook also features a sumptuous display up front, great for work and home. Added to this is a range of solid specifications that delivers speedy and unerring performance, along with staying very cool under heavy use thanks to Acer's Heat Pipe cooling system.
It does, however, have a few drawbacks. Weight is a major one, and makes the Alpha 12 difficult to use for longer periods in tablet mode. Furthermore, the lack of dedicated stylus makes multitasking on Windows 10 a bit difficult. Lastly, the battery performance is a tad underwhelming, particularly if the Alpha 12 is meant to be a traditional notebook alternative.
Overall though, the good outweighs the bad in my opinion, and the Alpha 12 is as solid a 2-in-1 that one can find for R15 000 at the moment. It's also a relatively new offering to South African consumers, and features components to keep it on par with rivals for next couple years.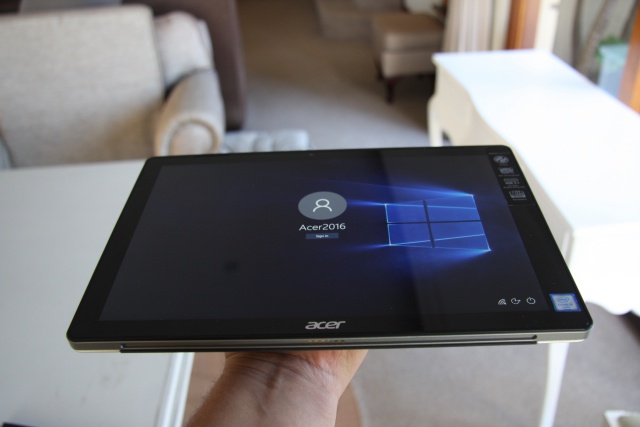 Premium materials, design and feel; Superb screen quality; Solid multitasking perfomance

Heavy as a tablet; Slightly subpar battery life