Much like smartphones, notebooks similarly have to go a far longer way now to seduce and impress than they used to in the past. This could be chalked up to even thinner and lighter devices becoming less of a novelty than they used to be, some of their thunder being stolen by hybrids, and the fact that proliferation of the devices has bred familiarity.
However, Dell's XPS 13 defies one to remain jaded for long, as it is testament to just how far computing has come in the past five years or so. The company has managed to produce a device that packs the best of what notebooks have evolved to become, into one compact, powerful device that makes working on it a joy.
With that being said, most of the XPS 13's best qualities are readily apparent, although a couple of them only came to the fore as I worked on the machine for an extended period.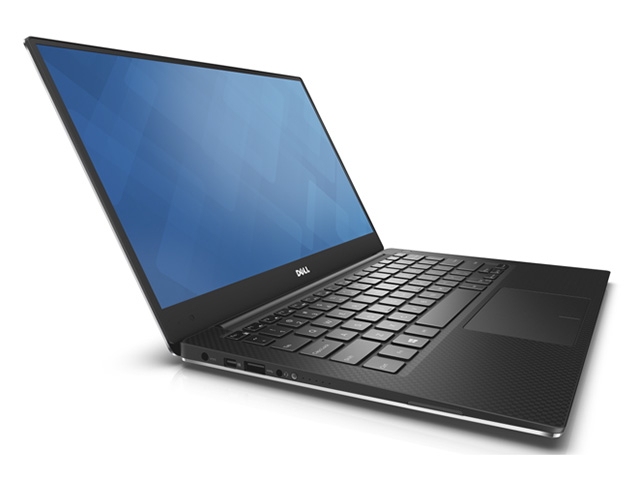 First impressions
For starters, the notebook is very smart looking, opting for a minimalist silver exterior and all black interior which makes it unobtrusive in meetings or when travelling. Continuing with that theme, the XPS 13 is also rather compact, slim (15 mm) and light at 1.2 kg, which makes it a pleasure to slip into a small backpack to tote around without suffering undue strain.
Where the notebook scores though is when you power it up and see the beautiful screen, which boasts a 3200x1800 resolution. This is not only terrifically clear with excellent contrast, but it is near edge to edge with only the tiniest bevel. Worth mentioning is that its overall chassis size is actually closer to a 12" notebook, at 11.9" or 304 mm, even though its 13" screen size is larger. This makes working on the XPS 13 feel more like a balance between working on a smaller notebook while still benefitting from a larger screen. The near edge to edge screen also has an impact here, seeming more expansive than it usually does on a device of its size, which is a boon when typing documents, working on images or for that matter, watching movies.
Its viewing angles were exemplary, and while the screen is glossy rather than matte, I didn't find reflections to be much of an issue.
Admittedly, I haven't always been the biggest fan of Dell's screens on previous notebook, many of which left me desiring more brightness across the board. This, I was most happy to see, is not an issue at all on the XPS 13 - at its maximum the screen is plenty bright, and even at a more battery conservative 75% and even 50% proves very workable. Additionally, the touchscreen does justice to the onboard Windows 10 here, and actually works very well in tandem with the usual touchpad navigation.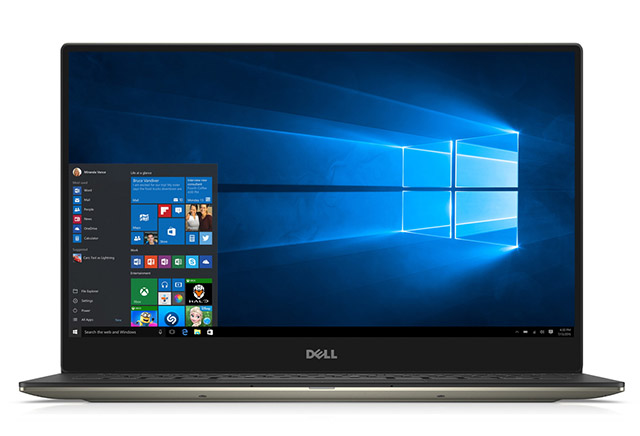 Prime performance
The next area where the notebook won me over was in its performance. It sports the very capable and ever dependable Intel Core i5 processor (5200 U) under the hood, clocked at 2.2 GHz, and a healthy dollop of 8 GB of RAM. With both, I had no issues running multiple general tasks and more simultaneous windows than I ought to, with no discernible slowdown. Also onboard, making for a speedy startup, is a 256 GB solid state drive, while graphics are handled by 2015's Intel HD 5500 solution; granted, it's not a discrete solution, but the dedicated graphics' prowess have come a long way.
Performance wise, the only time that I picked up any issues was when working on a document on the cloud, but that I chalked up to a wavering Wi-Fi connection rather than the notebook's failure to keep up. This was perhaps one of the few hiccups I experienced, with the Wi-Fi occasionally misidentifying my designated network as a limited rather than connected one. However, it was a problem quickly solved, by renewing my Wi-Fi connection. On the plus side though, you get the noteworthy 802.11ac connectivity.
Additionally, the notebook also boasts surprisingly loud speakers given its size and profile, which were pretty good if lacking bass on the top end. In any case, this made watching movies and YouTube videos sans headphones a very viable way of whiling away an evening or, should you happen to find yourself in one as I did, a sudden five hour long powercut.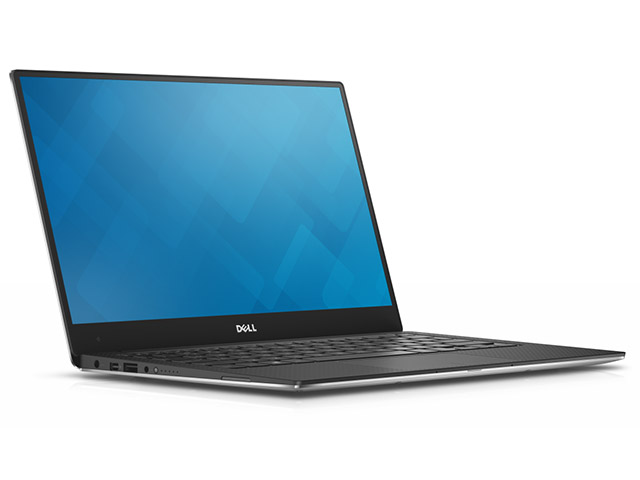 Have you seen my keys?
The keyboard is yet another arena where the XPS 13 scores top marks. While the chiclet keys veer more towards the shallower end of the key press spectrum, after working with it for an extended period I came to really like their responsiveness, enabling me to speedtype my way through a few ideas I wanted to get down before they disappeared into the ethers. I also didn't find myself running into many inadvertant key presses at all, although the only key that seemed to flummox me at times was the dedicated inverted commas key, sometimes giving me what I wanted and at other times, giving me double inverted commas instead.
Media controls are relegated to function keys, as are the keys to control the screen and the backlighting brightness across the keyboard. On the latter though, the backlighting is lovely. It made typing in the dark night during that aforementioned powercut an intimate experience, and one I would happily replicate while cruising on an intercontinental flight when the cabin lights are switched off.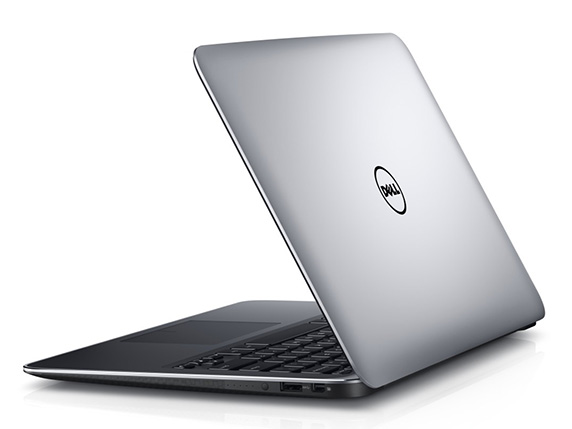 And yet, there's more
Whilethe XPS 13 manages to tick all the boxes so far, the next concern for a notebook of its ilk is how long does its battery last. This is even more important when you consider the fact that it has a built in rather than interchangeable battery. Thankfully, the battery life is terrific. I found myself easily getting in a good nine to ten hours if not a little more when I was prudent with my power settings, and about six hours, which is still very good, when I wasn't.
Special mention must be made for the small power brick, which, unlike the usual ones, doesn't add much with regards to extra weight. Size wise, it's more akin to a box of cigarettes than a behemoth that makes you weep when you are trying your utmost to pack light. Another nice touch is a small light on the connection itself which lights up to indicate there is indeed power flowing through the charger.
Ports wise, it's a little sparse. You get two USB 3.0 ports, a mini display port and an SD card reader and that's about it. In a testament to the rule of Wi-Fi as king of connectivity, and the poor wired connection it usurped, there is no Ethernet port, joining the optical drive in the scrapbook of yesterday's machines.
Now for the bad news
Speaking of things that are good, and those that aren't, if you have your heart set on an XPS 13, you are going to have to watch out for the price. Stateside, the Core i5 model I tested comes in at $1 400, which is actually pretty reasonable, unless you are living through the worst exchange rate beatings in recent memory. Then, you can expect to drop close to the R25 000 mark for this beauty, if not more.
That, however, is hardly the fault of Dell From their side, they have managed to craft a machine that actually made the prospects of working on a notebook - not a hybrid, not a tablet, but a good ol' fashioned notebook - alluring and a pleasure once again.

Superb screen, Lovely keyboard, Slim and portable, Well built, Great battery life

Few ports