Clearing one million units in one month, the Galaxy Tab is the fiercest competition for Apple's iPad yet (at least between all the tablets currently in SA). And it's no surprise, since the Tab incorporates a number of offerings which Apple chose to ignore. These include MicroSD support for up to 32 GB and mobile network support by default (3G support is only available on selected iPad models). Additionally, users are able to make cellular calls using the Galaxy Tab - a luxury which is not available on the
iPad
.
Display
The Galaxy Tab incorporates a 7" TFT capacitive touch-screen which boasts a resolution of 1024 x 600 pixels. Although this is smaller than the iPad, which measures in at 9.7", the resolution is competitive - Apple's offering measures in at 1024 x 768 pixels. Unfortunately, the Galaxy Tab's Gorilla Glass display (which also supports multi-touch), gets dirtier far quicker than the iPad's - something which we found a nuisance.
In terms of storage, the Galaxy Tab is available in 16 GB and 32 GB variants which, when coupled with a 32 GB MicroSD card, can mean up to 64 GB of storage space.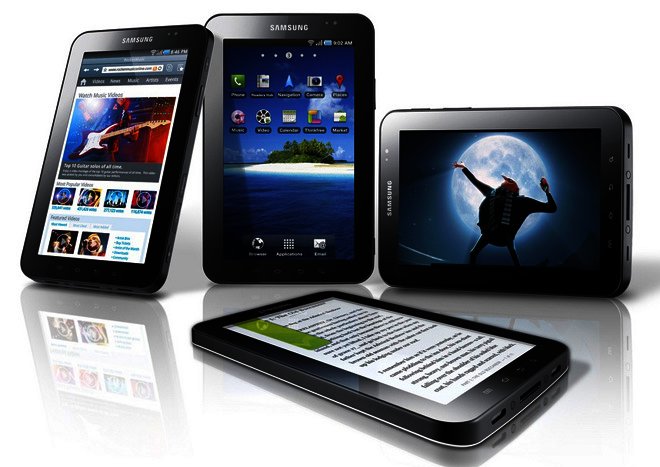 What we found particularly attractive was the Galaxy Tab's ease of use with regards to transferring files onto the device. Users have a number of options available to them when linking the Galaxy Tab to their PCs, including a 'Mount' function, which reflects the tablet as a mass storage unit. Compared to Apple's relatively restrictive iTunes software, which is particularly picky regarding DRM structures and file formats, it is far easier to load and remove data on the device.
The Galaxy Tab also features DivX media and full 1080p support for a number of video file formats. During testing, we failed to find a file directory that the Galaxy Tab couldn't handle.
You'll also find a 3.5 megapixel camera with video capture (not present in the iPad), 7.2 Mbps HSDPA and Wi-Fi 802.11n support, plus of course full integration with the Android Marketplace and Google applications such as maps and mail. Doing the computing is a 1 GHz ARM Cortex processor which is perfect most of the time but can struggle if you do heavy multi-tasking.
Unfortunately, the Galaxy Tab does not ship with built in USB support - a specification many technology enthusiasts expected to be included. Although this does not significantly hinder the device's overall appeal, it would have been a welcome addition.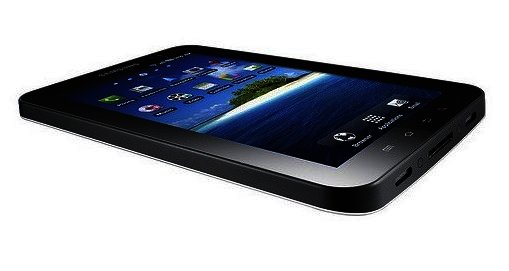 Design
In terms of design the Galaxy Tab features a thick black plastic bevelling which surrounds the screen. At 12mm it is also only fractionally thinner than the iPad, but proportionately feel much more bulky and almost awkward.
Processing Power
Despite the Galaxy Tab's 1 GHz ARM Cortex A8 processor, we found the device to be slow and unresponsive when performing a number of tasks. Although some may find this acceptable due to the complexity of the tasks, the simple truth is that it is much slower - on average - than Apple's iPad, which we found to be disappointing.
The touch-screen was also considerably less responsive and was prone to lagging. This is something iPad users would not be familiar with, and is arguably a serious oversight on Samsung's part.
Galaxy Tab versus iPad
So, is it worth purchasing a Galaxy Tab over an iPad? Overall, the iPad is arguably more attractive in terms of design and certainly prevails over Samsung's device with regards to its 'cool' factor. But the Tab has a number of decent features the iPad doesn't have, including microSD support and calling.
Had Samsung priced the Galaxy Tab more aggressively, the answer would have been more clear - but at a cost of R8500 locally, the answer is plain to see. Just last week local Apple distributors Core Group
officially announced
the local release of the iPad, coupled with a very aggressive pricing strategy.
Local consumers can now pick up a 16 GB Wi-Fi iPad for roughly R4800 - which is just over half the price of the Galaxy Tab. At these pricing points there is really no question which is the better device - in order to stay competitive Samsung South Africa will have to quickly play catch up if the company wants the Galaxy Tab to truly be considered as a legitimate alternative to Apple's tablet.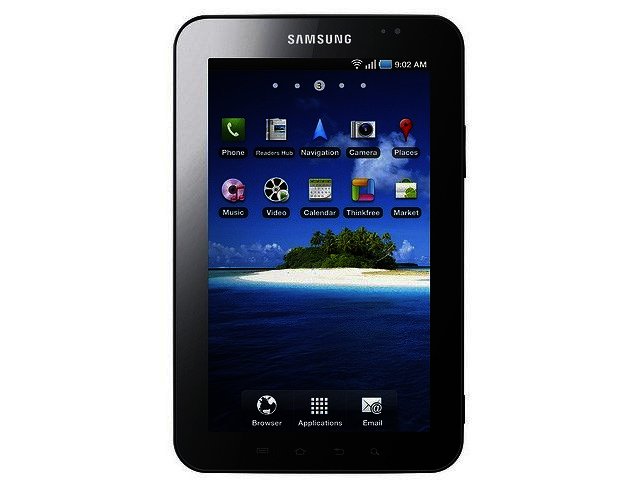 Easy to load and remove data, mount function, calling functionality

Steep pricetag, display is a fingerprint magnet, lag on touch-screen.