If you're into your sci-fi, Prometheus is of course a must-watch (it was on our 2012 most-anticipated movies list, along with The Avengers). But let's be clear – it ain't no Alien, nor Aliens for that matter.
It would have been better if the A-word was never mentioned. The fact that Ridley Scott's latest got tangled up in talk of an Alien prequel, only diminishes the real entertainment value of Prometheus. As Scott stated, Prometheus has its own mythology, only sharing "strands of Alien's DNA". But try telling that to the myriad of Alien fans like us, salivating at the prospect of Scott again probing the belly of the alien beast (or is that the other way around?)

Prometheus starts with archaeologist Elizabeth Shaw (a so-so Noomi Rapace, never living up to her The Girl with the Dragon Tattoo excellence, but at least better than in Sherlock Holmes: A Game of Shadows) discovering cave painting similar to others found from across the globe. All these ancient paintings point to the same star map, spurring the idea that our makers must surely be out there.

In 2089, the Weyland Corporation funds a commercial mission on board the space craft Prometheus to see if this is true. Once taking a haphazard sho't-right on moon LV-223, it does not take long before crew members exchange the temporary with the permanent.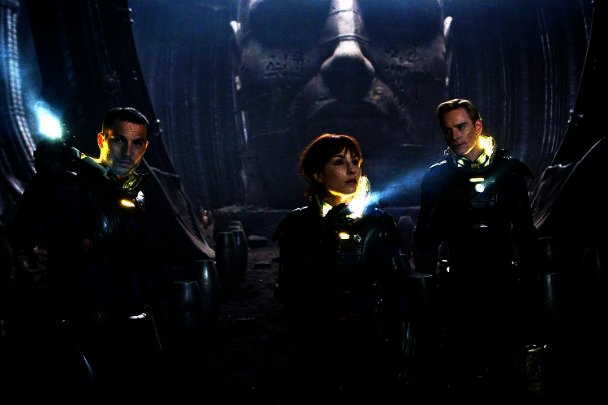 Searching for the ghost of Ellen Ripley.
Plot

Although the story is ambitious, touching on subjects such as faith, God, our origins and what it is to be human, it ultimately falls short. The script is simply too poor to really explore these fully, and although appetites were wet by ambitious side-trailers (The David 8, see below for TED 2023), Prometheus does not come close to exploring these themes fully.

Instead we're whisked away, dream-like, from one scene to next, not quite knowing how we got from here to there. The dialogue is equally as fragmented, providing nothing more than sound bites to contemplate. As a consequence, there's no rapport with the human characters, leaving us instead relating more to David the android. This is, in parts, due to another excellent performance from Michael Fassbender (this time fully clothed after dangling in Shame). David, an advanced Android which looks like a hybrid of Data from Star Trek and Riaan Cruywagen, seems to have his own hidden motives and is obviously not familiar with Asimov's Laws of Robotics.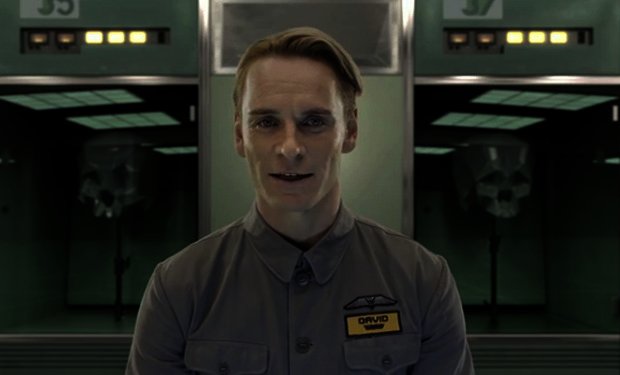 Goeienaand, en hier volg die nuus gelees deur Riaan Cruywagen.
Action
When the action does start, it's enough to take the movie to the next level, but does not offer anything we haven't seen before. It also lacks the ominous sense that the crew is dying simply for being in the wrong place at the wrong time, as done to great effect in Alien. Rather, the deaths in Prometheus feels more like that in a teenage horror flick - you do something stupid, you're next to die. It made us wonder who's the HR manager in charge of the vetting process over at Weyland Corporation, providing complete morons to do duty as biologists and geologists.

To the point

Ultimately, Prometheus left us with few answers and many questions, reminding in parts of Lost (Damon Lindelof, co-creator and writer on that popular series, is co-writer here too) without being as clever or philosophically challenging. Despite this, Prometheus is still a sci-fi romp that goes down just fine with some popcorn and Coke, but you need to forget about Alien all together to get the most from it.

P.S. As we've mentioned in our The Avengers review, don't bother to watch this movie in 3D. It makes the movie too dark and, apart from a few scenes, there's little to gain from this experience.

Michael Fassbender as David, some interesting visual eye-candy, Charlize Theron with a flame-thrower

Disappointing script, characters left us cold.