Let's just get this out of the way: the Forerunner 235 is in my opinion Garmin's best watch yet. For some reason everything just meshes into a great timepiece. Where last year's Forerunner 225 (review) showed where Garmin can go with a heart rate monitor built into the watch, the Forerunner 235 makes quite a jump forward.
Not only is size becoming less of a problem, but perhaps more significantly, the 235 is also a lot slimmer – 11.7 mm vs. 16 mm. This meant that I felt a lot more comfortable with this one on my wrist than any of Garmin's other models that I've tested. Even sleeping with the watch to track my sleeping patterns was less cumbersome than expected, with the strap slightly elastic so that it fits firmly, but not too tightly.
There's less of a bezel than on the 225, with the display (1.23") covering far more real estate and Garmin also being so kind as to up the resolution (215x180 pixels). While the colour interface is once again present, the lack of touchscreen means your input comes from the five buttons on the sides. Whether a touchscreen makes that much of a difference is up for debate, I certainly didn't miss it too much.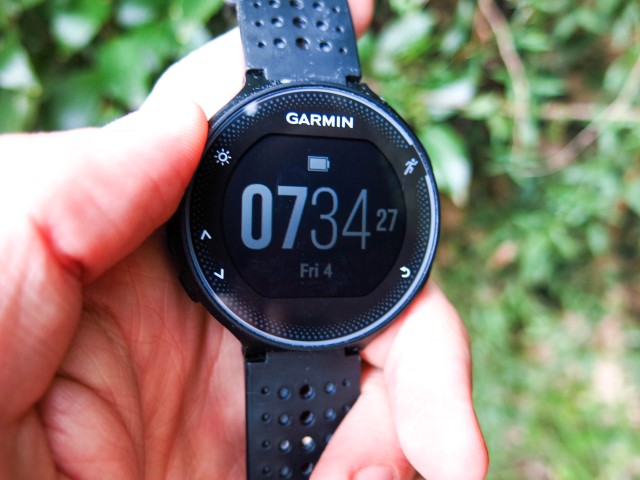 I can feel your heartbeat
There are, however, improvements across the device, from the heart monitor, through to the Garmin Connect app.
The heart rate monitor built into the watch this time round is Garmin's own, not making use of the previous Mio Heart Rate Technology, but rather what the company calls Elevate. On the 235 your heart rate is constantly monitored, with all you needing to do to see your current rate is to press the down button on the side. Along with this information, it also displays your resting heart rate, your lowest and highest, plus a graph of the last four hours' measurements.
There are reviews out there that give far better analysis of the heart rate monitor. For my purposes the heart rate was great, providing feedback when I needed it. However, three weeks in, the heart rate monitor on my review unit failed to register, only displaying a constant measurement of 66 bpm. Garmin South Africa noted that the unit was a pre-production model, so hopefully the same does not apply to the Forerunner 235's that you can find in the shop.
As far as tracking goes, you're able to do the regulars including distance, pace and time, while the accelerometer can also track you indoors. If you're going to use the Forerunner 235 for triathlons, keep in mind that although it will survive in the water, it won't track your swim metrics. You do have a category that tracks cycling activity (bike speed/cadence sensor sold separately), while Garmin also includes an 'other' category, to measure for example your time in the gym, or on the yoga mat.
What's more, Garmin now also offer GLONASS too alongside regular GPS, making tracking even more accurate.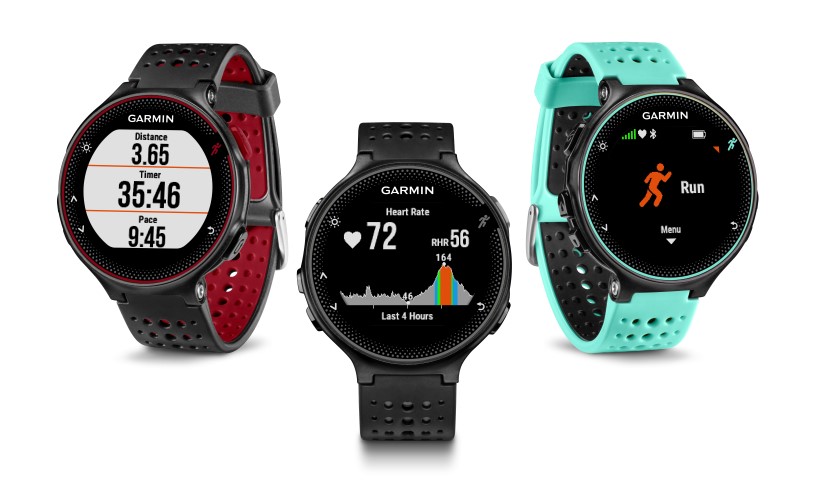 Now also smarter
Garmin also managed to build in smartwatch functionality into the 235 as we've seen on the less activity orientated Vivoactive (review). If connected to your phone, your watch includes the ability to display notifications, WhatsApp messages, texts, and incoming calls on the main screen. Use the 'up' button on the side and you'll also see the weather and any upcoming events you've got scheduled, which will be updated as soon as you connect to the Garmin Connect app.
Battery power is perhaps more of a concern, lasting on average four days before having to be recharged with Garmin's clip charger. It's perhaps the only part of the 235 setup that needs some further attention. Oh yes, Garmin still refuses to include the 'Virtual Racer' feature where you can go up against your previous activities, in their 235 range, strange since I really can't see a reason not to.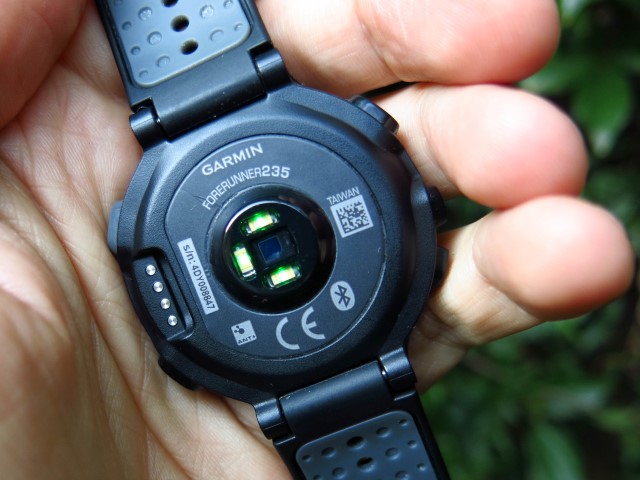 Connect app also improved
The Garmin Connect app has also received quite a makeover, going from also ran to a podium finisher. Now you can choose what pops up first when you open the app, as the type of info on display has become highly customisable.
If you choose your Running info it will show data from your last run, as well as a graph of your last 30 days. Swipe left and it will show the rest of your 'Snapshots' including 'My Day', which shows the activity data for your day, including steps (luckily relegated to here and not the main watch face as before), the amount of sleep during your previous night, amount of activities and calories burnt.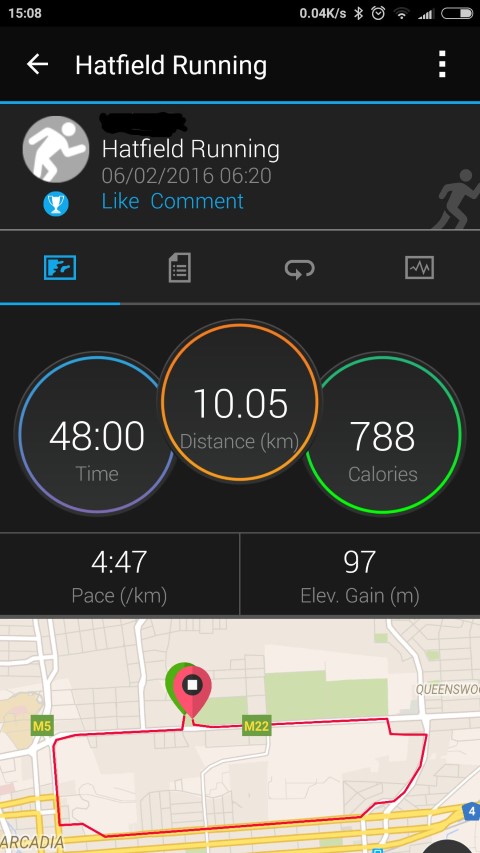 One thing Garmin can add is to be able to sync immediately with the watch from the app once opened. Sometimes I had to wait for the units to sync before I could access all my data, so I would be happy to see a 'Sync now' button added somewhere to the home screen of the app.
Although the app is now up to scratch, the Garmin Connect web page is still a jumble. Sign in and you'll see why, with loads of different cards scattered over the dashboard. Although you obviously can have access to more data on a large PC screen, it wouldn't hurt to match the user interface a bit to what's on offer in the app.
There are also a number of 'apps' available for the Connect IQ store which allows you to customise your watch face, or add apps such as a stopwatch one. If you're not happy with the way the 235 displays the time, this is the place to come look.

The best yet?
The jump that Garmin made from last year's Forerunner 225 to this year's 235 is quite significant. It's a leap that sees improvements across the board, most significantly in the look of the watch, smartwatch notifications and enhancements in heart rate measurement. If running is your hobby then at this stage it becomes difficult to recommend anything except the Forerunner 235. That is, if you can overcome the R5 600 asking price.

Great look and feel, much improved app, all day heart rate monitoring

Four day battery life, Garmin website still needs work