Alcatel recently released two entry-level to mid-range smartphones for local consumers. The first of the two is the Go Play (review), which provided a solid performance, but at R3 500, is up against some tough competition which packs better specs and a lower price tag. The other half of this duo is the Pop Star, which aims to combine a customisable edge and value for money. Can it succeed where the Go Play falls short?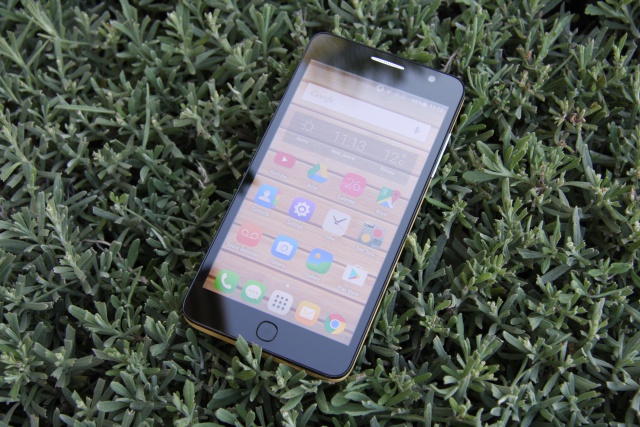 Usual suspects
In terms of specifications, the Pop Star is highly comparable to its Alcatel manufactured partner. It features a similar 5" display up front, serving up an HD (720x1280) resolution and proving capable enough when viewing videos or playing games. It is a tad dull, an issue that might make use outdoors difficult at times but as far as other requirements of the smartphone screen go, namely crispness and clarity, the Pop Star is more than able.
Flipping the phone over, we encounter one of the true selling points of the Pop Star that Alcatel is hoping consumers get enticed by - hot swappable back covers. South African owners will have the choice of three - a white version, as well as faux denim and artificial wood. While the denim option is not quite up our alley, the wooden variant is quite nice, and even has a slightly rough texture to match its real world equivalent.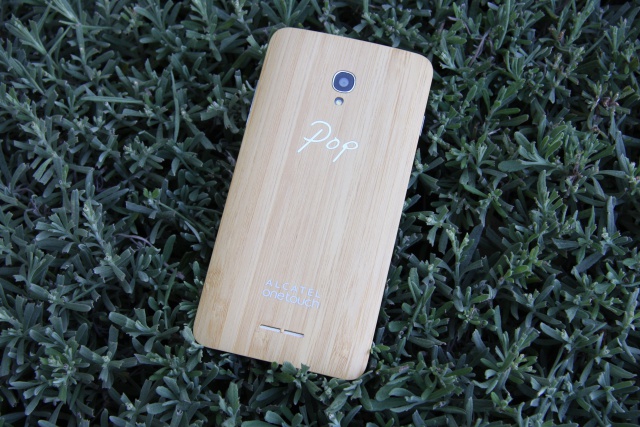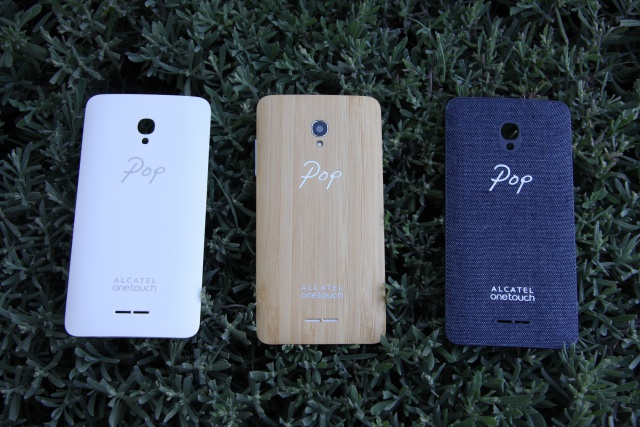 Surprise performance
When you remove the back cover, a necessity to access the SIM and microSD slots, you'll also encounter a removable 2000 mAh battery. It should be able to make it a full day under low to mid use, but if you're aiming to put the phone through its paces, you'll likely have to charge it again when the sun sets. As such, the 2500 mAh version of the Go Play might prove more appealing.
Even though the Pop Star is less expensive (R2 299) than the Go Play, it features a similar internal setup. There's 1 GB of RAM and 8 GB of onboard storage, with the latter necessitating the purchase of an additional SD card. In that respect, the Pop Star can handle an additional 32 GB of space. Interestingly though, Alcatel has opted for a Mediatek MT6580 chipset over a Qualcomm powered one. On the 3G Pop Star the processor sports four cores and clocks at a respectable 1.3 GHz.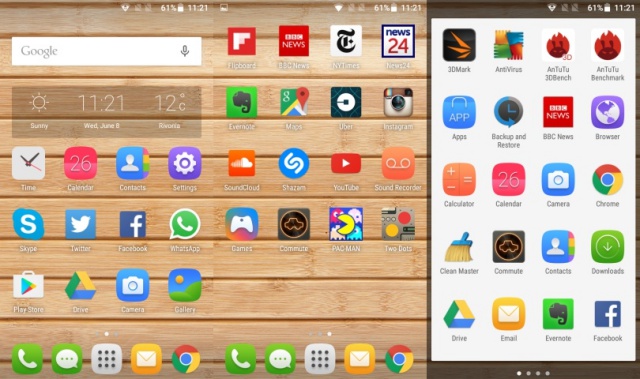 The expectation was a run of the mill performance while benchmarking, but it mustered a total of 25 096 on AnTuTu (v6.1.2), which is a decent margin ahead of the Go Play's score of 20 445. The surprising performance of the Pop Star is a tad bittersweet though, as this model is only available with 3G connectivity. The lack of 4G/LTE feels like a missed opportunity, especially as entry-level to mid-range devices that support the fastest bandwidths are becoming more common.
Moving onto one of the other noteworthy features on the Go Play - its 8 MP primary camera. While an 8 megapixel shooter is now standard on most mid-range offerings, the one on this Alcatel model is quite solid. It takes good images while outdoors and delivers a passable performance in low light. The 5 MP front facing option is not too shabby either, but it should be noted that there is a fair deal of graininess when shooting indoors.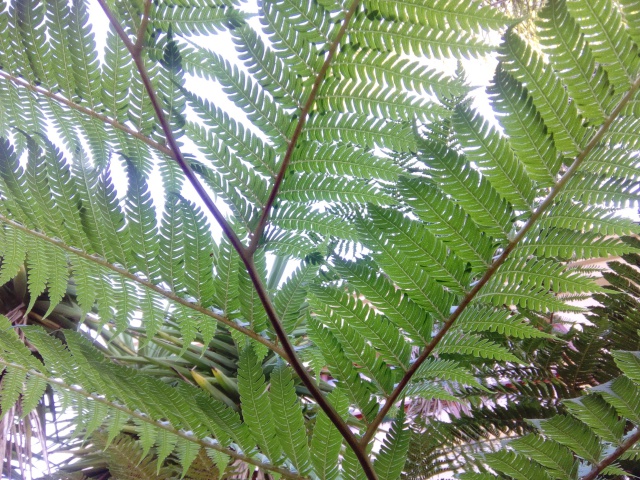 Final verdict
At R2 299, the Pop Star is well priced. The moment you find out it is only available in 3G, however, that allure quickly wears off. While having LTE connectivity is not an issue at the moment, six to 12 months down the line it will be, and given the fact that many manufacturers are delivering 4G within the entry-level price bracket leaves the Pop Star at a disadvantage. Despite sporting solid specs and a competitive price tag, the Pop Star does not have enough functionality to prove a good value for money purchase.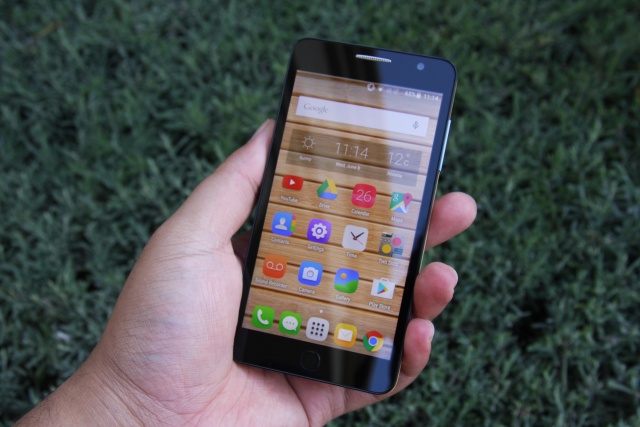 Solidly constructed; Interesting back cover designs; Good camera

No LTE/4G; Middling battery performance; Price tag can be beat