Want to know where the best phones are hiding? Look no further than the entry-level and mid-range market, there's plenty of value for money to be found. While this is great news for consumers aiming to get as much bang for their buck as possible, it means that there is a lot of phones to wade through before finding that special one. This brings us to the Go Play from Alcatel.
Priced at R3 500, is it worthy of commanding your hard earned cash?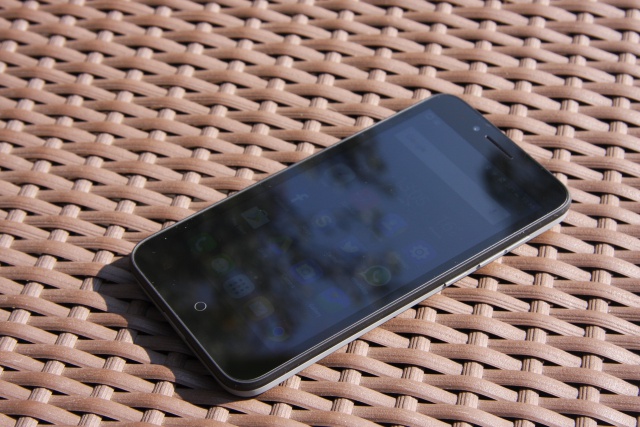 All the essentials
What does R3 500 buy you? A 5" HD (720x1280) display for one, which proves solid enough while reading emails, browsing the web and watching videos. It is a tad dull though, requiring at 75% brightness for use indoors. At 100% it is still a bit difficult to decipher at times when operating outdoors, which could prove an issue for some. Luckily, this does not seem to have an adverse effect on battery life.
Moving to the back of the Go Play, Alcatel has opted for a textured plastic for the cover. It feels relatively hard wearing, but how it fares against scrapes and scratches remains to be seen. Worth noting is that the back cover is sealed and cannot be removed, this is because the device is IP67 rated in terms of waterproofness and dust resistance. Interestingly, the former allows the Go Play to record video and take photos underwater at a depth of 1 metre, which is great if you're keen on filming your Kreepy Krauly in action.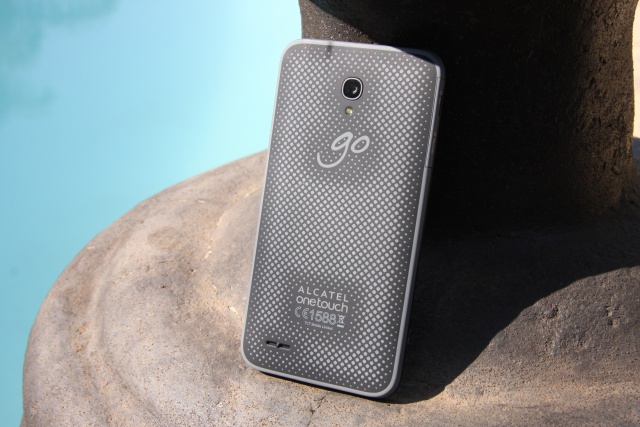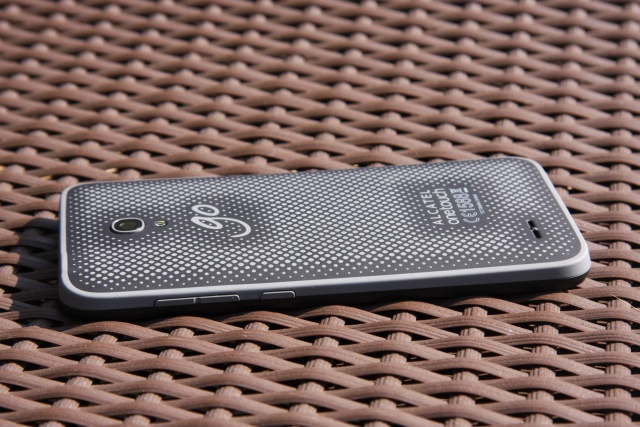 Underneath the plastic back cover is a 2500 mAh battery. Alcatel has not included any power saving modes, but the Go Play proves quite adept at making through a full day under average use without needing a trip to a power point.
On par
Powering all this is a modest setup, but Alcatel has been able to make the most of it. There is a quad-core 1.2 GHz chipset at its core, although its origins are not fully known. This is accompanied by 1 GB of RAM and 8 GB of onboard storage. Prior to downloading any applications, users will have just over 7 GB of memory at their disposal. As such, purchasing a SD card too is recommended, as storage can be quickly taken up by images and large apps.
(At the time of the Go Play's release, Alcatel was bundling 8 GB SD cards with the smartphone when purchased, but whether it is still ongoing is unknown.) If you wish to go a bit larger than 8 GB, the Go Play can house up to 32 GB of additional storage.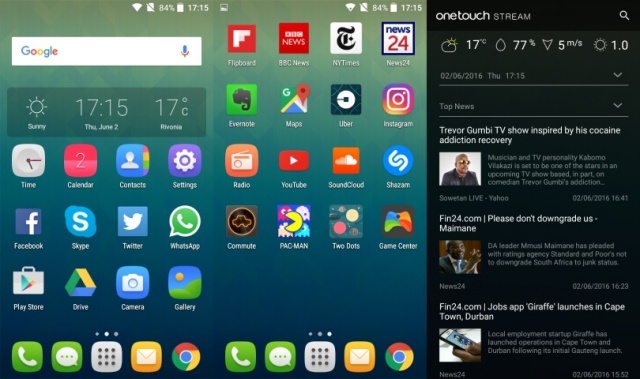 In terms of performance, the phone proves solid enough. It registered a total of 20 445 on AnTuTu (v6.1.2), which falls around the same mark as the similarly priced Blackview BV2000 (24 367) and HTC Desire 626 (22 866). While its benchmark scores did not blow the competition away, the Go Play never feels underpowered when it comes to multitasking and switching quickly between apps.
The same can be said of its 8 MP primary camera. It's one of the better 8 MP ones I've encountered and it proved quite handy when taking pictures outdoors. Indoors, however, is a slightly different proposition, with a slight graininess appearing while zooming and snapping at night. That said, it's a symptom that most smartphones with 8 MP cameras suffer from. If you're aiming to take your Instagram status to the next level, you're better served finding a stronger camera, but if you're looking to take care of the shooting basics, it does well.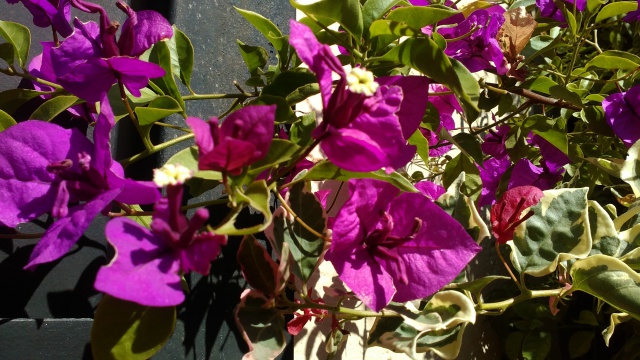 Sample Image.
Final verdict
All in all, the Go Play is a solid offering. It features a few little quirks like dual coloured back covers, underwater shooting and drop resistance that might attract users, plus the basics one expects from a entry-level to mid-range smartphone. Whether or not it can compete with other similarly priced devices is hard to determine though. Especially as options like the Wileyfox Swift (review) and AG Mobile #Hashtag (review) exist, sporting higher specifications for for R3000 and R3 700 respectively.
As such, the Go Play finds itself in a product segment that is as competitive, if not more so, than the flagship one. At R3 500, the Alcatel Go Play is worth considering, but is unlikely to be the smartphone you will opt for.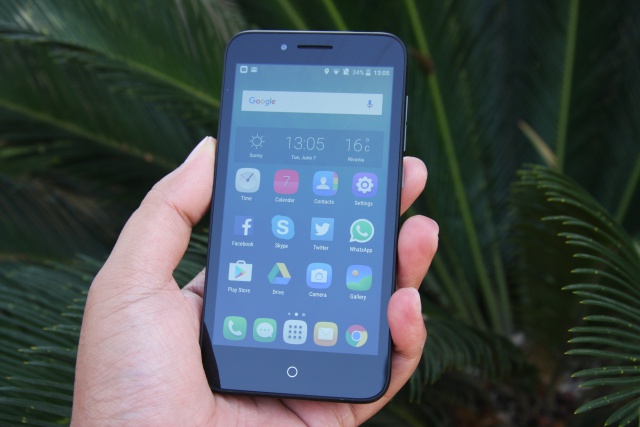 Solidly built; Good Battery life; Dependable all-round camera

Pricing not best in-class; Display a tad dull