AG Mobile is a relative newcomer to the local smartphone scene. The only other device we've reviewed from them was the Ghost (review), which had a lot of promise but was ultimately underpowered against competition in the same price bracket. The company's latest offering is called the #Hashtag. It's a 5.5" phablet that not only draws inspiration for its name from Twitter, but also lends the star power of local rapper Cassper Nyovest to up its profile.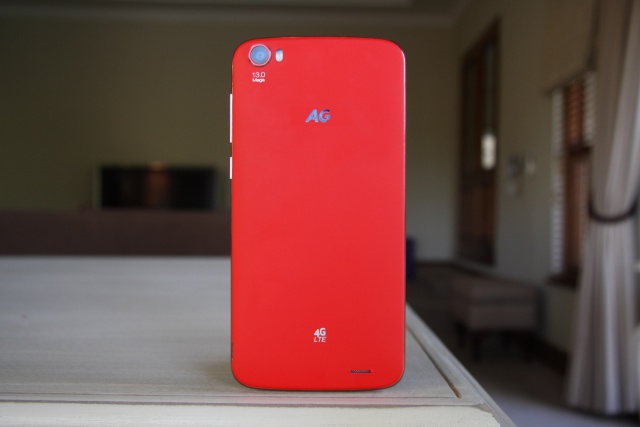 Making an entrance
While a celebrity endorsement will no doubt help sales, the device itself has plenty to offer. For one, it's big and bright - red to be more precise, which is the only colour it's available in. Featuring a 5.5" HD display, it serves up some substantial screen real estate for users to play on. At that size, it might seem unwieldy given its dimensions, but the back cover has a subtle curve to ensure it nestles neatly in the cradle of one's hand.
This is an especially important factor, considering devices that go north of 5.3" are normally harder to handle, as evidenced by the Xperia Z5 Premium (review), although that had more to do with the slipperiness of the glass used for the design.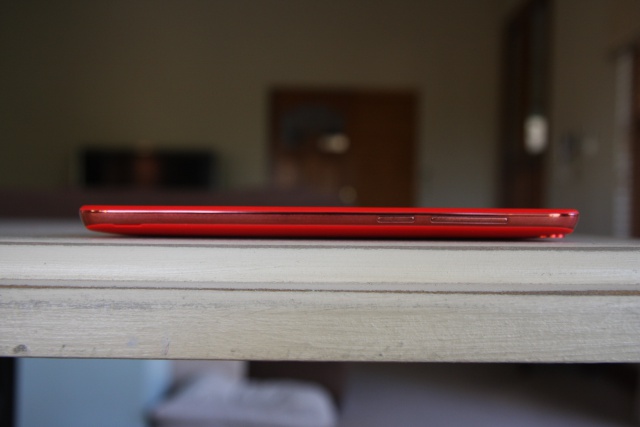 Surprise act
The only glass present in the #Hashtag is up front, and despite not being full HD (1280x720), it proves quite adept at handling video watching or web browsing. I was particularly surprised at the level of screen brightness, which even at 33% is easy to view outside. That said, if you're playing graphics-rich games, content might not look as detailed as one might like.
Shifting focus to the rest of the device, the aforementioned red colour scheme is certainly eye catching. The one thing I did not find appealing, was the difference in colour between the plastic portions of the device and the frame. The latter has more of a candy apple tinge to it, and isn't exactly up my alley design wise.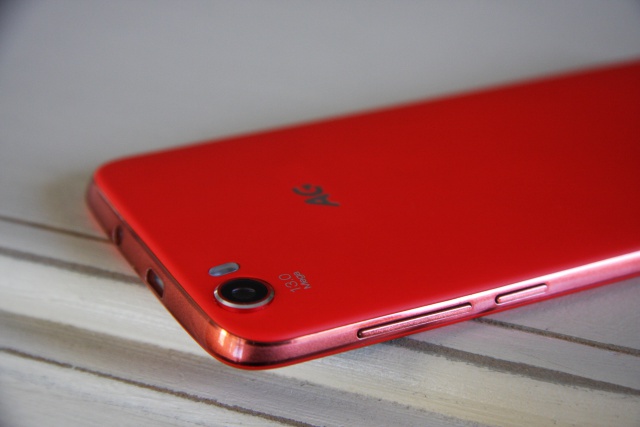 Multitasking breeze
Thankfully though, the #Hashtag feels well made. Yes, AG Mobile has been liberal with the use of plastic, but the phablet is quite weighty and feels solid. Equally solid is the processor performance. The #Hashtag is priced in the entry-level/mid-range tier, and as such sports a 64-bit Mediatek MT6753 processor, packing eight cores and clocking 1.5 GHz.
While some might be craving faster processor speeds, the #Hashtag proved very adept at multitasking when swapping between apps. Benchmarks appeared to back this up, with the #Hashtag registering a surprisingly good 36 284 on AnTuTu (v6.1.4). When you weigh this up against the similarly sized Huawei Mate S' score of 39 750, the #Hashtag, at R3 700, offers good value for money.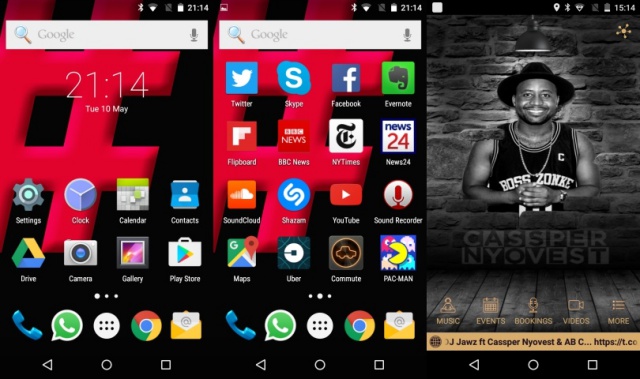 Bells and whistles
The #Hashtag certainly doesn't not have to step back for the opposition, but what makes it worthwhile considering is the extras that AG Mobile have incorporated into its design. One such aspect is 4G/LTE functionality, which is a growing need for local consumers as carriers ramp up their levels of connectivity. Added to this is a removable 2500 mAh battery, which also sports quick charge should you find yourself in a bind. I found it able to get through a full day with average use, though, before quick charging was required.
Perhaps one of the most noteworthy elements is the camera, with a 13 MP shooter favoured at the back. I was pleasantly surprised by its performance outdoors, capturing detail expertly. It was, however, a little slow in terms of autofocus, but not frustratingly so. It also proved difficult to pull focus when taking pictures indoors or in low light, but all in all it's very good given the market the #Hashtag operates in.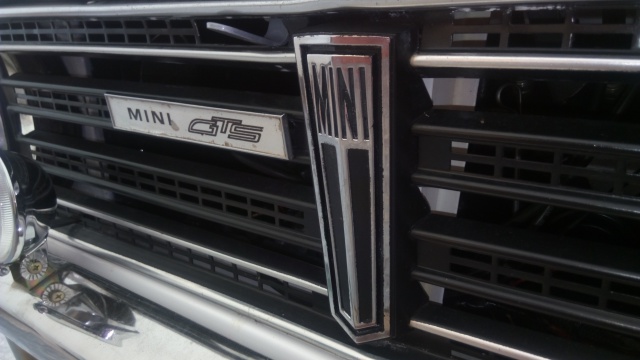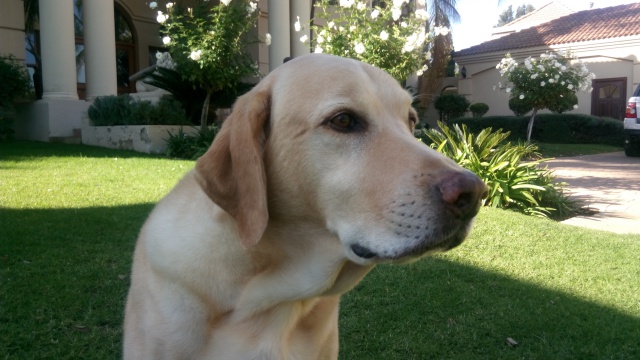 The final aspect worth mentioning is the integration of the Cassper Nyovest app. If you're a fan, it will certainly be what you're looking for. It has a scrolling social media feed on the bottom of the screen when in-app, along with adding the ability to download your favourite Nyovest tracks (for a fee of course) and view details for upcoming events. It's a nice feature to have, but the #Hashtag is ultimately not dependent upon it for proving the quality of its performance to users.
Final verdict
The AG Mobile #Hashtag retails for roughly R3 700. Coming just under the R4K mark, the device is certainly enticing, but finds itself in a very competitive market. While there are some shortcomings like a lack of Full HD and only 16 GB (expandable to 128 GB via microSD slot) of onboard storage, the pros for this phablet heavily outweigh any perceived cons.
For users looking to get their hands on a phablet that ticks all the necessary boxes without denting one's wallet, the #Hashtag is a very good option indeed. If only it came in a few different colours.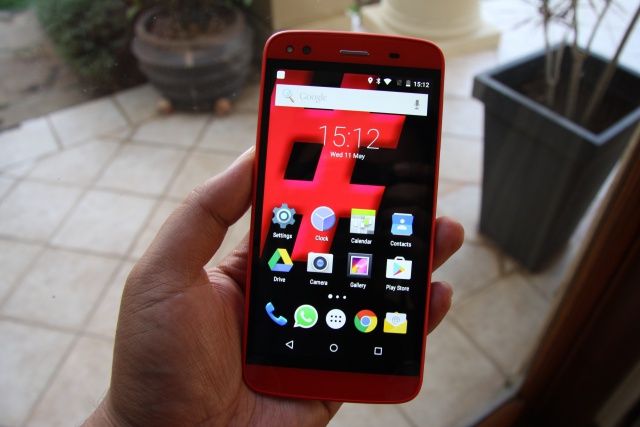 Well sized; Surprisingly bright display; Solid processor performance

Ill-placed miniUSB port; Only 16 GB onboard storage; No Full HD