The first thing that strikes on you about HTC's Desire Z is its size. No waif-like figure here, instead you are greeted by quite a hefty creature – 180 grams (compared to the
iPhone 4
's 137 g), while measuring a thick 14 mm.
The reason for this is a slide-out QWERTY keyboard, which we believe is definitely worth the bigger bulk. Touch-screen input is not for everyone, especially if you've got slightly bigger digits. The Desire Z's keyboard makes input a breeze and is one of the best, if not the best, keyboards we've come across.
It sports four rows of nicely space chiclet-styled keys while also ensuring characters such as "." "," and "?" get their own individual keys. At the same time there are also two shortcut keys to program to often used apps or contacts, while including the Android menu option button. Of course you can always just stick with the HTC onscreen keyboard, which functions without hassles.
Build quality
The Desire Z does not provide a massive screen such as the
HTC HD2
or Samsung's
Galaxy S
, instead opting for a solid 3.7" with a very good resolution of 480 x 800. Images and websites display really well, with the touch-screen making it easy to pinch-to-zoom and scroll through pages. We did experience slight lag when dealing with big media files and opening apps. It's not because its 800 MHz Scorpion processor is particularly slow, but you just don't get the same performance as from the faster processors (1 GHz and up) currently available.
Sound quality during calls where good, although the speakerphone is disappointingly soft. Battery life on the device is the same as on most other smartphones, requiring a charge when going to bed.
We do have a complaint about the smallish Android buttons (home, menu, back and search) below the screens. If you've used an Android device you know that these keys are crucial in operating the device. The Desire Z's buttons are a bit too small, making it difficult to press in a hurry. HTC sticks with a touch-enabled directional pad below these, but with the touch-screen we barely used it. In all though you have yourself a very solid phone in the Desire Z.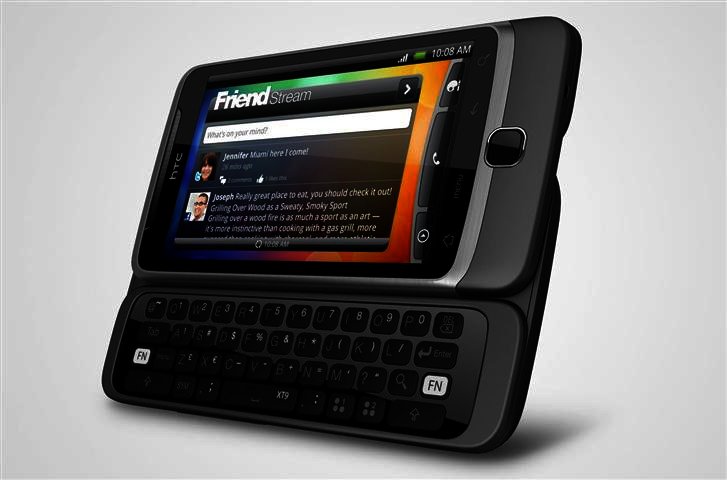 HTC Sense

As with most Android phones these days, you get a customised skin to enhance the user interface. We've been big fans of HTC's Sense in the past, but it's a bit less appealing these days. We tend to stick with the plain and simple, without any of the fancy features of Sense such as Friend Feed, oversized clocks, or message feeds.

This though is a personal preference and in no way is Sense a bad thing, in fact it is one of the better user interfaces you'll come across. One thing we do appreciate is an enhancement on the top pull-down menu that provides the last eight recently used apps/ shortcuts, making it a lot easier to quickly find an often used app.

There are a lot of location services already installed on the Desire Z including Google's Maps found on most Android phones, as well as Latitude and Locations which can quickly link you to points of interests in your vicinity. Car Panel is also installed, offering voice navigation, but with only a one year license before you have to purchase (come now Google release Maps' voice navigation in SA!).

The Desire S runs Android 2.2 (Froyo) which makes aspects like voice search and voice-to-text possible. Although it's a bit of a hit-or-miss affair, when it works it's a lot easier than typing what you're looking for. Facebook integration is possible but it's not the smoothest we've experienced seeing that Facebook friends do not automatically link to corresponding phonebook contacts.
Like on other
Android devices
a portable Wi-Fi hotspot is present and is certainly one of the easiest ways to get on the net via your PC. Just beware, it sucks your battery dry within minutes so it's best to keep it connected.
Although a five megapixel camera and 720p video camera are present, quality was decidedly average, although HTC graciously included 1.5 GB of internal storage space to save videos directly to the phone.

Conclusion

HTC has done a brilliant job on the Desire Z, making it the go-to device if you're looking for phone with a QWERTY keyboard. Apart from the bulk it carries from the keyboard and a bit of lag, there's nothing major to complain about. It should retail for a recommended R5880.

Pro: Excellent QWERTY keyboard, good display.

Con: Average battery life, speakerphone not that great, bulky.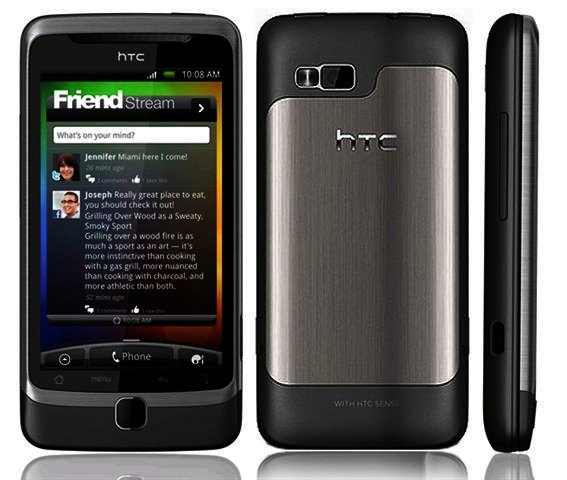 Excellent QWERTY keyboard, good display and build quality.

Bulky, average battery life, speakerphone not that great.