ALSO READ:
Battle of the Phablets
Top 5 Phablets of 2014
Samsung Galaxy S6 edge Review
By now, Samsung devices sporting curved edges is nothing new for South African consumers. But if you think back no more than 10 months ago, when Samsung first detailed the Galaxy Note Edge, the potential that the curved screen could offer seemed endless. It's been a long time coming, but I finally got a chance to review the Galaxy Note Edge, and much like the first one to break through the barrier, it's certainly innovative but still with a couple of flaws.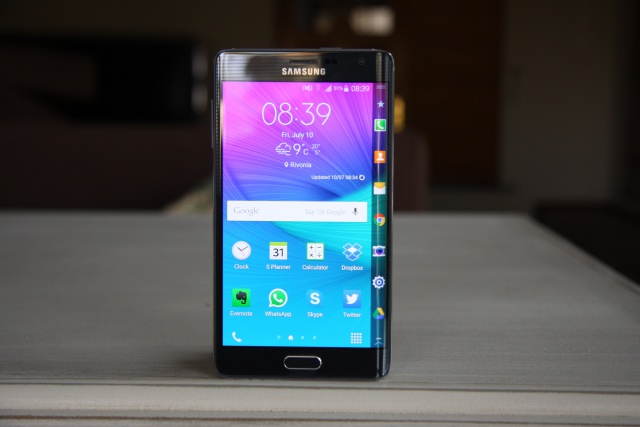 First Through The Barrier
The story of Samsung pioneering the phablet as we know it today is well documented, and as a result, almost no other competitor's offering comes as close to what the Galaxy Note series has been able to produce. Case in point, is the Galaxy Note 4 (hands-on), which by all measures, is probably Samsung's best mobile device to date. The Galaxy Note Edge however, is an experiment, a device designed to test the technological waters if you will, and by all accounts it is a success, considering Samsung debuted the Galaxy S6 edge (review) only a few short months afterwards.
It's interesting then, that I get to review the predecessor device (the Note Edge) after I've reviewed the latest iteration (S6 edge). As such, I was able to see just how far Samsung pushed the Note Edge in terms of applications for its right-sided curved screen, as well as how it fares against the Note 4.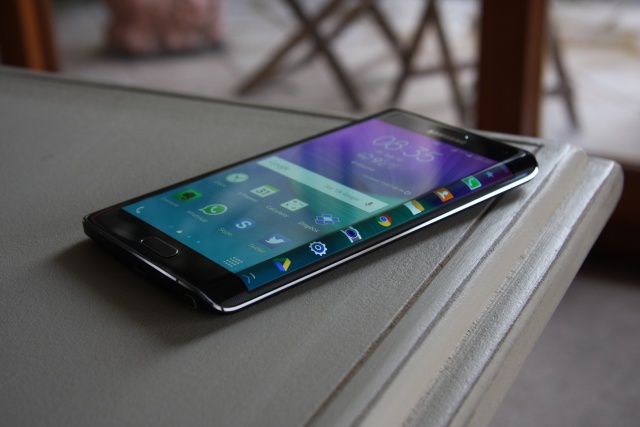 Showing Up Big Brother
Let's deal with the latter, as the Note Edge features just as good, if not exactly the same specs as its non-edge sporting big brother. First the screen, which Samsung has always performed well on. The Note Edge touts a 5.6" (1600x2560) screen up front, which as expected, is beautifully crisp in its ability to display everything from app icons, websites and videos. In fact, it has a better pixel density than the Note 4's 515 ppi, with the Note Edge delivering a 524 ppi pixel density. Although the Note Edge's screen is 0.1" smaller than the Note 4's, its higher pixel density is quite impressive, ensuring that users get a solid visual experience.
Internally, the Note Edge also seems to show up its big brother, despite having a slightly slower processor (for the octa-core variant). Powering the Note Edge's is a quad-core Qualcomm Snapdragon 805 chipset, which clocks in at a rather speedy 2.7 GHz. Added to that is a generous 3 GB of RAM, which delivers a better performance on a number of benchmarking tests compared to the Note 4.
On AnTuTu (v5.6.1) for example, the Note Edge scored a total of 50 016, which outscores the Note 4's mark of 48 670 (AnTuTu v5.1). The same feat was accomplished on 3D Mark's Ice Storm Unlimited, with the Note Edge achieving 23 452, which beats the Note 4's 11 594 by quite some margin.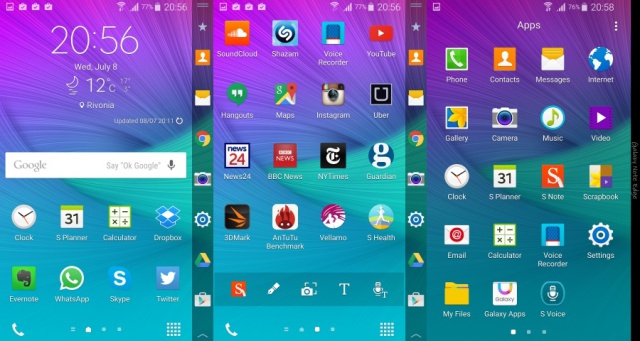 Samsung Learning Curve
Now for the curved edge, which is the reason you're here in the first place. Unlike the Galaxy S6 edge, which sports two curved edges, and a bit more functionality, the Note Edge's single curved edge offering delivers a handful of functions. While some make plenty of sense, and in many ways are quite nifty to have easily at hand, others are far less compelling.
Contacts, email, phone and messages fall into the former category, and are easily accessible without having to swipe through home screen menus. Having Twitter feeds and tools like a measure tape however, make far less sense. In the case of Twitter, have new notifications, mentions or retweets scrolling vertically across the screen does not make for a great viewing experience, and I found myself going in-app more often than not. The measuring tape however is quite simply pointless, especially as it only goes to about 10 cm.
As aforementioned then, the curved edge is definitely something cool to look at, and placing very specific apps and smartphone functions makes a lot of sense, but in terms of a truly innovative interface, it's still some ways off.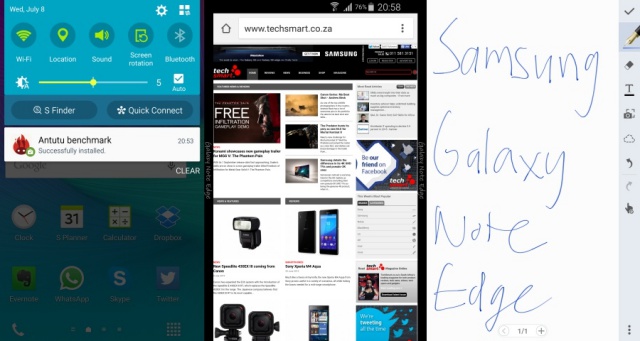 One Step Back
As much as I enjoyed using the Note Edge, including its ability to surprise on the processing front, there was one area that concerned me - the back cover. A thin plastic removable one, it's used to access the Note Edge's 3000 mAh battery. Sadly it brings back memories of Samsung's pre-Galaxy Note 4 days, when devices featured rather flimsy and cheap feeling materials. As such, some may construe the back cover as being a simple afterthought, with all the attention given up front.
One other issue is the lack of a traditional frame, on the curved edge side of the device. As a result I often found it difficult to hold, and sometimes selected edge-placed applications by mistake. Having used the S6 edge, which features more of a frame than the Note Edge, it's clear that this is one area that Samsung has learned from its mistakes.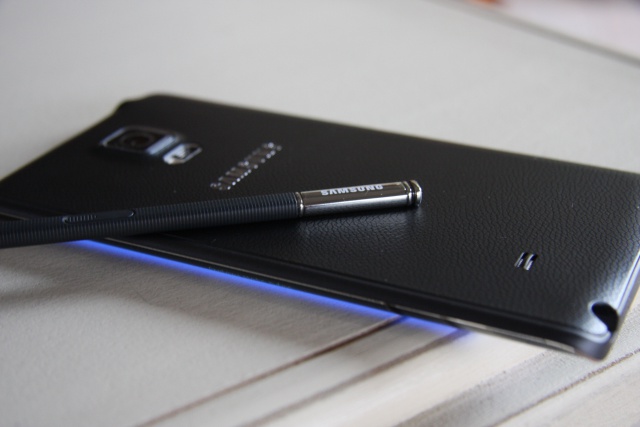 Final Verdict
As with most Galaxy devices, the Note Edge wins on a lot of fronts, including its display, processing capabilities and 16 MP primary camera all serving as great smartphone tools. If compared to the Note 4, or subsequent Galaxy devices released during 2015, the Note Edge still has a whiff of plastic-obsessed Samsung ways about it. That said, if the back cover can be forgiven, and a couple of finger slips on the curved edge brushed aside, the Note Edge is one of the more powerful phablet devices around.
At R12 100 a pop, the Note Edge is definitely on the pricey side, but for consumers that have a bit of cash to burn, as well as a desire for a device that turns head, it's a phablet worth gambling on.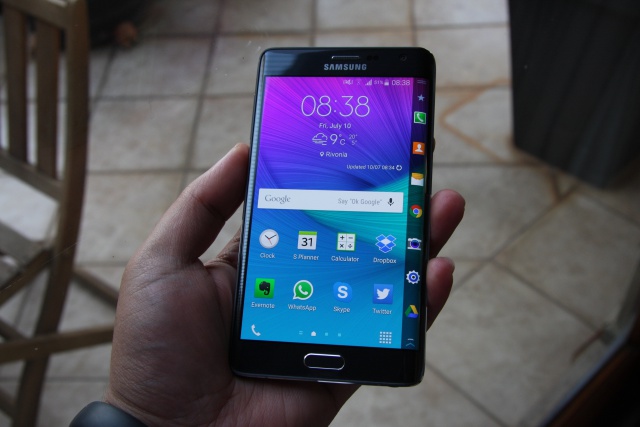 Fantastic Screen; Strong Processor; Great Camera

Curved edge functionality not fully realised; Plastic back cover quite flimsy