As a company, BlackBerry might be on the ropes, but as a device maker the firm is still throwing punches, with the latest being its new Z30 flagship. Is the biggest smartphone from Waterloo also its best?
The Z30, just like the Z10 (review), is an all-touch smartphone that bumps up the display real-estate from 4.2" (768 x 1280; 355 ppi) to 5", matching screen sizes on rivals like the Galaxy S4 (review) and LG G2 (review).
Additionally, the Z30's AMOLED screen delivers enhanced colour saturation (we love the deeper blacks) as found on the Q10 (review). This display further offers great viewing angles, but is reflective outdoors in direct sunlight and loses out to Nokia's ClearBlack screen tech as found on the Lumia 925 (review).
Unfortunately, BlackBerry opted for a resolution of 720 x 1280 pixels (294 ppi pixel density), which does not match the ever more common 1080 x 1920 resolution and 400+ ppi tallies on displays the likes of the HTC's One (review) and the Xperia Z1 (review).
When viewing photos, web pages and the like you will notice the difference, but to the Z30's credit, videos look as immersive on its screen as on a full HD panel. The movie watching experience is enhanced by the Z30's stereo speakers which do pack a volume wallop, but lacks the bass response of the HTC One's BoomSound front-facing stereo speakers.
Look and feel
The display might be the star of the show when it comes to the Z30's design, but there is a supporting cast that includes a sturdy, classy look that should appeal to corporate users. At the back, you find a plastic cover that boasts a similar carbon fibre weave design as first seen on the Q10.
Popping the cover off provides users with access to a microSIM slot and the microSD memory card slot which caters to cards that are up to 64 GB in size. You will need this since the smartphone only offers 16 GB worth of internal storage.
Despite the back cover being removable, the much larger 2880 mAh battery (the Z10 has a 1800 mAh one) you find in the Z30 cannot be swapped out with a spare once it runs flat. Luckily, battery life on the Z30 is a lot better than it is on the Z10, with the smartphone lasting a full working day on a single charge, which is shorter than the 25 hours BlackBerry claim but pretty average for a modern day smartphone.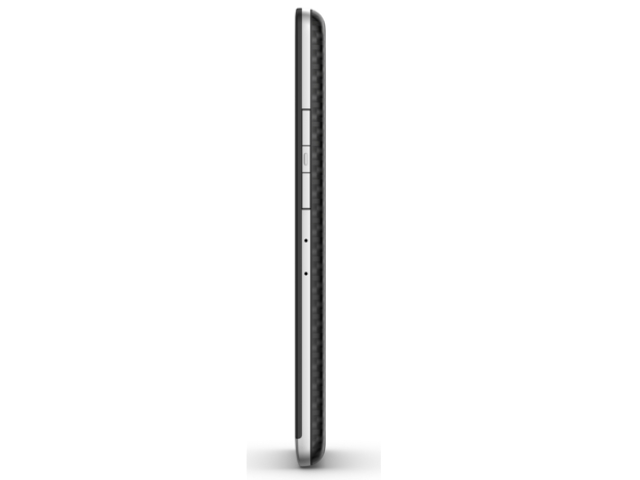 CPU performance and BlackBerry 10.2
Powering the Z30 is Qualcomm's Snapdragon S4 Pro chipset, which is similar to the dual-core 1.5 GHz Snapdragon S4 that powered the Z10, except with quicker quad-core graphics and a higher 1.7 GHz clockspeed. This CPU is backed up by 2GB of RAM, meaning multitasking is fluid and snappy. Playing some of the latest and most demanding mobile games the likes of Modern Combat 4, Riptide GP, and Batman: The Dark Knight Rises looked good and was devoid of any stutters or frame rate drops.
As smooth is navigation of the operating system, which in this case is BlackBerry 10.2. A number of improvements have been made within this updated version of Waterloo's mobile platform. These enhancements include the ability to preview notifications on the lockscreen, as well as the equally handy function of replying to notification alerts as these pop-up at the top of the screen. This means you do not have to leave the app you are using to for example replying to a Facebook message.
Other OS improvements include a priority inbox for BlackBerry Hub, which showcases all the important emails, SMSs, missed calls etc. from your most frequent contacts. The smartphone will learn over time who you respond to the quickest and who users are in communications with most of the time and automatically designate these people as priority contacts. However, you can still designate these contacts manually with a simple long press.
A neat feature addition for the local market is the addition of Afrikaans as a predictive input language for the keyboard. Not only will you now get Afrikaans word suggestions while composing messages or emails, but the keyboard accommodates two set languages at the same time. This means you can compose an email in English and get English word suggestions to swipe up, only to be interrupted by an Afrikaans SMS to which you can reply in Afrikaans, with the keyboard delivering word suggestions in the new language.
Other features
Also onboard is LTE (4G) connectivity, dual-band Wi-Fi 802.11 n, Bluetooth v4.0, an 8 MP autofocus main camera with LED flash and 2 MP front-facing snapper. In terms of optics the camera performance is a lot better than what was on offer with BlackBerry's OS 7 units, and on par with 2012's best mobile shooters such as the Galaxy S3.
Users can capture HDR photos, take quick burst shots, as well as a Time Shift photo. The latter involves the camera recording burst shots before the actual image is captured, allowing you to select the best shot in which all the subjects in the photo have their eyes open and are smiling.
We are still fans of the underrated Story Maker application, which allows users to create an HD movie that can be easily shared over social networks, BBM, or YouTube. You compose this by adding photos, videos, and music from respective galleries, along with transition effects, credits, and even filters. It is easy to do and works exceptionally well.
On the topic of apps, BlackBerry World now boasts many fan favourites including Angry Birds Star Wars, Flipboard, and Where's My Perry? The selection pales in comparison to Apple's App Store and Google Play though, and you will miss popular applications such as Instagram, Vine, and Plants vs Zombies 2 for instance.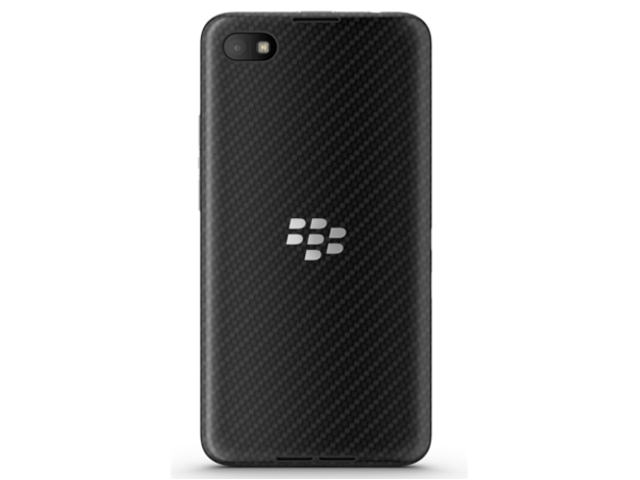 Conclusion
BlackBerry's Z30 is a very competent all-round smartphone offering a modern mobile experience for BlackBerry fans. As with the Z10, we just wished that it came at least a year earlier when the device would have matched or even surpassed some of our favourite devices in terms of specs.
Now though, the likes of the Galaxy S4, HTC One, LG G2, Sony Xperia Z1, and iPhone 5S outmatch this smartphone when it comes to design appeal, specs, and number of quality apps available in their respective application stores.
There is currently no recommended retail price available for the Z30, but we will update the article as soon as we get one from BlackBerry or its operator partners.
Update: The BlackBerry Z30 is available from Vodacom for a recommended prepaid selling price of R8 800, making it a hard sell against the likes of the Galaxy Note 3 (R9 000), Galaxy S4 (R8 500), and HTC One (R8 000).
Pros
Good display.
Better battery life compared to the Z10.
Enhanced OS features.
Stereo sound.
Snappy processing performance.
Cons
Not up to par with rivals in terms of specs.
Lack of apps in BlackBerry World.

Good display; better battery life compared to the Z10; enhanced OS features; stereo sound; and snappy processing performance.

Not up to par with rivals in terms of specs; and lack of apps in BlackBerry World.