In the world of reboots, it's difficult to come across an original piece of cinema these days that does not fall into the arthouse category. Even the premise for Baby Driver could be criticised for following certain movie tropes, as a skilled young man gets caught up in the world of crime and risks everything to try and escape it.
Thankfully though, with writer/director Edgar Wright (Shaun of the Dead, Hot Fuzz) helming things, the movie feels fresh and exciting, breathing new life into a genre by using music as its driving force.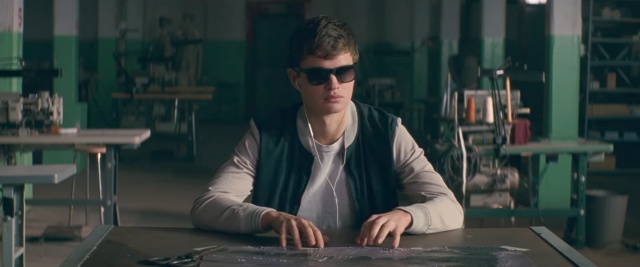 Music is my radar
When it comes to soundtracks, Edgar Wright knows what he's doing, just look at Scott Pilgrim vs. The World if you needed any convincing. He uses the soundtrack in Baby Driver in a little more interesting, since not only does it set the tempo for the action on-screen, it also marks the cadence with which the actors interact and move.
This is demonstrated quite simply and brilliantly when our protagonist, Baby (played by Ansel Elgort, Fault in our Stars) walks down the street to pick up a few cups of coffee following a successful heist; all the while Harlem Shuffle by Bob & Earl keeps the beat.
Music is not only a tool used to great effect by Wright, as it is in a film like Guardians of the Galaxy, but it also forms part of the storytelling. You see, young Baby was in a car accident as a child and now suffers from an inner-ear condition. It's pointed out as a bit weird by Baby's fellow felons, but as Elgort elegantly shows, Baby is as sharp, if not sharper than everyone else.
iPod fans may find something enjoyable in the film too, with Baby possessing multiple discarded versions of the much-loved Apple device, containing specific mixes for different moods. After leaving the cinema, we must admit that a few hours were dedicated to finding our old music players, but to no avail.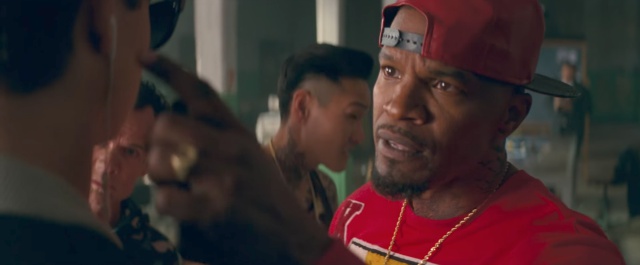 Strong supporters
Joining Elgort for the getaway ride are a bunch of Hollywood heavy hitters, all of which deliver engaging performances, while ensuring never to distract from the film's storyline. Jamie Foxx (Ray) and Jon Hamm (Mad Men) are two of the talents onboard, and play Bats and Buddy respectively. Each is motivated by different reasons as to their lives of crime, delivering starkly contrasting performances while at the same time owning their own brands of crazy.
Also worth mentioning are Kevin Spacey (House of Cards) as Doc and Lily James (Cinderella) as Debora. Each are either pushing Baby into or trying to pull him out of a world of crime, with our hero left in the middle, torn about what to do.
The chemistry on-screen hard to look away from and it's a truly stellar supporting cast at work in this film.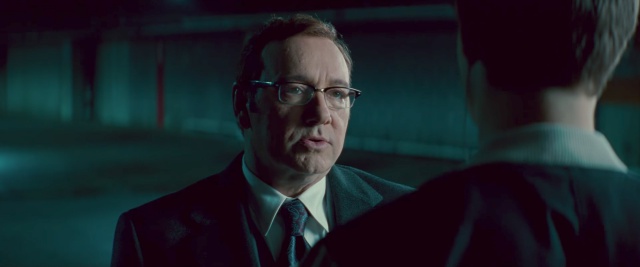 Value of practicality
Along with the soundtrack, the action is superb, proving the value of doing practical real-world stunts instead of the usual green screen that's favoured these days. While there may not be as many explosions in Baby Driver compared to another car-driven action film like Fate of the Furious, the former is a more engaging experience for the very fact that it feels more realistic.
In terms of the action on offer in Baby Driver, it's not just car chases, although there's plenty of that. There also a great gun fight featuring a timed-to-perfection version of Tequila by The Button Down Brass, as well as some parkour with Hocus Pocus by Focus setting the pace.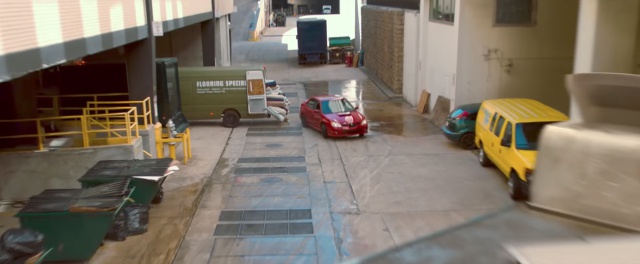 Final verdict
There's more to Baby Driver than meets the eye. Yes, the storyline is similar to other action crime films were the protagonist tries to escape his current life, but the use of music as a storytelling tool, as well as the superb choices of songs, make Baby Driver a truly one of a kind experience. Add to that an infectiously likeable performance from Ansel Elgort, a strong supporting cast and tons of action, and you've got a winner.
If you're in the mood for something that feels new, while still having a tinge of old school about, Baby Driver ticks all the boxes.
SCORE: 8.5 out of 10.

Expertly picked soundtrack; Stunt scenes sharply put together; Good mix of humour, tension and action

If you're not into music or cars, this isn't for you