Spider-Man: Homecoming is the third incarnation moviegoers have received of the big screen webslinger in less than a decade. That's a lot of your friendly neighbourhood Spider-Man to deal with, not to mention the significant matter of him joining the Marvel universe of superheroes following his scene stealing cameo in Captain America: Civil War.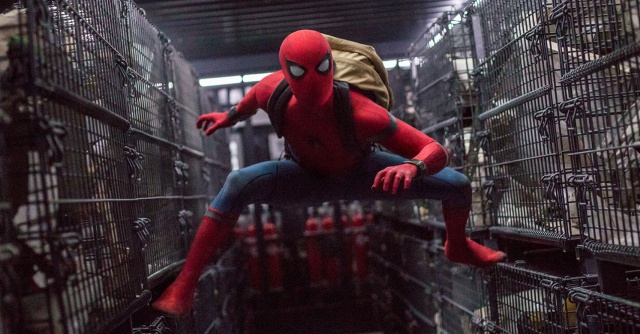 Hometown hero
It's perhaps apt then, that for Homecoming, Peter Parker (played by Tom Holland) returns to his New York roots, defending the streets of the borough of Queens while juggling saving the city with calculus.
If you're going to tell the story of Spidey, it needs to as a kid with insane powers, trying to grapple with what that entails. This is something that director Jon Watts (Cop Car, Clown) pulls off well for an enjoyable two hours of movie watching, mixing high school escapades with the death defying antics of crime fighting. Another aspect that Watts handles with aplomb is the storytelling, carefully negotiating the tropes of past Spider-Man films, specifically that famous line, "With great power comes great responsibility."
Family dynamic
It also has to do with Uncle Ben not being in the picture, with Marisa Tomei's (The Wrestler) Aunt May feeling more like a cool older sister than makeshift mother. Parker's only real father figure in all this is Tony Stark (Robert Downey Jr), whose mentorship style is more akin to 'do as I say and not as I do'.
To Stark's credit, he does deliver one of the most important lines in the movie: "If you're nothing without that suit, then you shouldn't have it." He says this before stripping Parker of his Stark Tech-infused suit, but it later serves as motivation during one of Spider-Man's most testing moments. The banter between the two also makes for some of the funnier parts of the film, along with Parker's best friend Ned (Jacob Batalon), who is great as part fanboy, part tech support.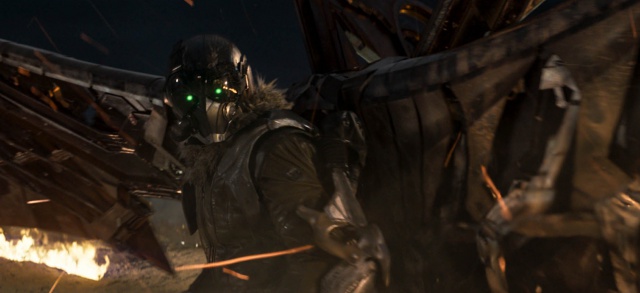 New challenge
After the dizzying high of going toe-to-toe with Captain America, back to stopping petty thieves, the change of pace seems to have given Spidey cabin fever. This is perhaps his biggest challenge throughout the film, although Michael Keaton's The Vulture is pretty formidable too. The Vulture's driving motivations, as a man simply trying to provide for his family as best he can, also make him a relatable character and one with whom it is easy to sympathise with.
Another challenge, at least from a storytelling perspective, is trying to make this film feel like a Spider-Man one. Being part of the Marvel Cinematic Universe (MCU) has its pros and cons. While the webslinger can now interact with more Marvel characters, his universe may be growing a bit too large in scope. Threads from previous Marvel films also play a heavily central role to the plot, making Homecoming feel like a bit of a filler before Infinity War at certain points.
Too MCU heavy
Examples of this is the Jatari technology that's left over following the invasion in the first Avengers film, which serves as the catalyst for the creation of The Vulture. Another is Iron Man's involvement and Parker's over reliance on Stark tech, as well as Happy Hogan (Jon Favreau), Stark's right hand man.
It's understandable that some MCU elements need to be woven into the story, but unlike Thor, The Guardians of the Galaxy or The Avengers, Spider-Man's link to this universe need not solely be used as a lead up to Infinity War (Part 1 and 2). The character has enough clout to stand on his own, as we've seen with the second and third Captain America movies, as well as the Iron Man trilogy, which stood apart from the Infinity Stone storylines.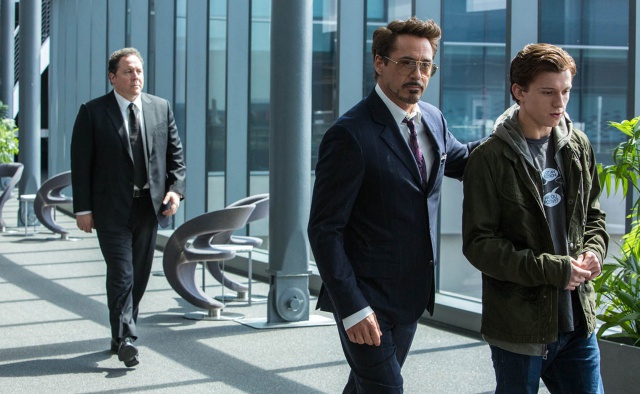 Final verdict
Our MCU overkill concerns aside, this Spider-Man film is certainly one of the better ones we've seen in recent memory. With an instantly likeable lead in Tom Holland (as well as a strong supporting cast), plus the room to build a solid big screen lore for the character, Homecoming is certainly a welcome addition to Marvel Studios' lineup. The only thing we're hoping for, is less of an MCU reliance when the sequel rolls out.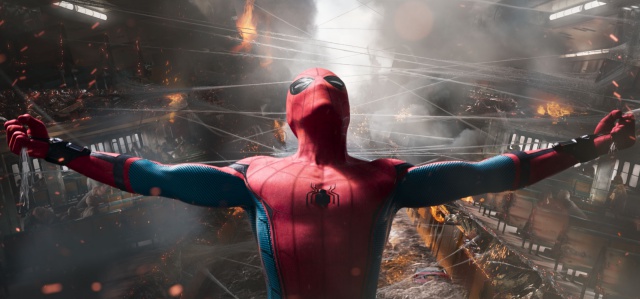 SCORE: 7.5 out of 10

Likeable lead and great supporting cast; Good mix of action and humour

A bit too MCU heavy; Lacks some of Spider-Man's lore