Kaspersky Internet Security (KIS) 2011 continues where last year's version left off by offering users what they need to stay safe and secure while surfing the web.

Installation

The KIS 2011 installation wizard has options for both novice and advanced users, which makes installation a relatively simple task. The advanced 'custom install' allows users to choose the directory where they want the program installed but this is only recommended for experienced users.

Incompatible antivirus or other software on your computer may give a few hiccups during installation, but personally we didn't have any trouble installing KIS 2011, it even recognised our aged version of Kaspersky Antivirus and replaced it. (If you're having trouble with an incompatible program during the installation, check out Kaspersky's workaround here.)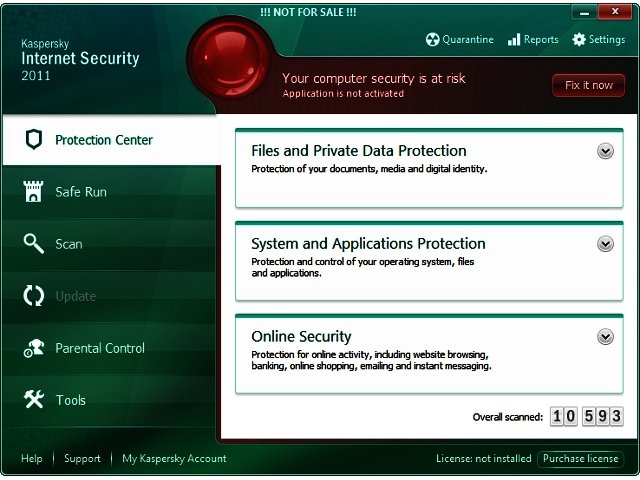 User interface

The interface will be familiar to any previous Kaspersky user and is still as intuitive and easy-to-use as before. When opening the main menu the program offers six self explanatory tabs on the left to help guide users throughout the program, namely Protection Centre, Safe Run, Scan, Update, Parental Control and Tools.

The menus are still colour-coded (green, yellow, red) so users will never be in doubt about their security status. Green means your computer is protected, yellow means that databases may be out of date and red means that databases are out of date and threats have been detected.

Security features

The Protection Centre contains settings for file, online and application antivirus and security settings. Here users can set or disable their scanning preferences for files, email scanning, web scanning, incoming threats, firewall protection and so forth.

The Safe Run menu on the other hand includes some handy functionalities such as the 'safe run for applications' feature which allows users to run potentially dangerous applications on an isolated desktop (sandboxing). This is an integral feature if you want to access files which you suspect may be corrupted and will keep said files from gaining access to your operating system. This feature worked really well and allowed us to instantly switch between the isolated safe desktop (visualised by a green border) and normal Windows modes.

The Safe Run for Websites feature works along the same lines and allows users to surf the web with an extra layer of security (again visualized by a green border on the edges of the screen). This feature is currently only supported for Internet Explorer and Firefox.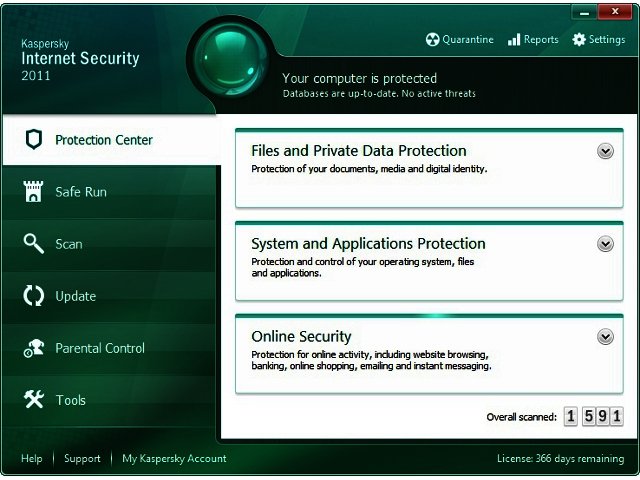 Virtual Keyboard

The Virtual Keyboard functionality makes a comeback from the last version and continues to impress. The feature is aimed at keeping your passwords, banking information and personal data safe from keyloggers. Keylogging is the act of tracking the keys struck on a keyboard, usually without the user being aware that their actions are being monitored. This means that malicious keylogging software can see exactly what passwords you typed into your online bank account.

The Virtual Keyboard aims to keep your personal data safe by displaying an on-screen 'virtual' keyboard which users can utilize when dealing with sensitive information. Simply use the default shortcut, 'ctrl-alt-shift-P' and the virtual keyboard will pop up ready to be used.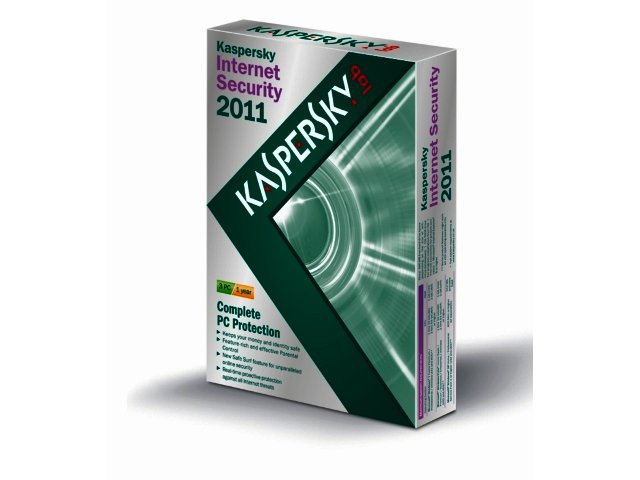 Parental Control and others

The scan, update and parental control features work as expected and remain mostly unchanged from last year's version. All settings and options can be enabled and disabled by the user at will.

Extensive real-time protection measures watches for any threats that might enter your computer and checks applications you run, incoming and outgoing email, instant messages (ICQ, MSN, AIM, Yahoo!, Jabber, Google Talk and IRC are supported) and incoming web traffic and network packets to check for any signs of danger.

Other noteworthy features includes the new System Watcher which tracks what programs are doing, which files they're creating and which registry entries they're updating to check for any unwanted behaviour. The Gaming Profile feature also enables users to minimize KIS 2011's updates and scans when users launch games in full-screen mode, ensuring that vital performance isn't lost.

KIS 2011 is compatible with Windowx XP, Vista and Windows 7 and includes a one year license key.

Conclusion

Kaspersky Internet Security 2011 continues the successful line of Kaspersky antivirus solutions by giving users more of the security features they need without being a resource hog or annoying users with constant updates. Most of the time the software will do its job behind the scenes with minimal interaction with the user, exactly what a good antivirus program is supposed to do.
It retails for R299 for a one-year license.

Highly customisable with lots of features to suite any users needs from parenting to gaming to simply surfing the web.

Incompatibility issues during installation may prove to be a bother to some users.