Fujifilm is proud to announce the introduction of two new cameras to their mirrorless range - the Fujifilm GFX100S large format and the lightweight Fujifilm X-E4. The announcement was made at yesterday's live-streamed X Summit Global 2021 event, also introducing new X and G mount lenses to the line-up.
Fujifilm GFX100S
The Fujifilm GFX100S is a large format camera with a sensor size of 43.9mm x 32.9mm that is 1.7x the size of a 35mm full-frame sensor. The camera offers the discerning photographer a massive 102 megapixels - the world's highest resolution in a large format mirrorless camera. Importantly, the GFX100S cuts on both the price and the size of 2019's Fujifilm GFX100 camera.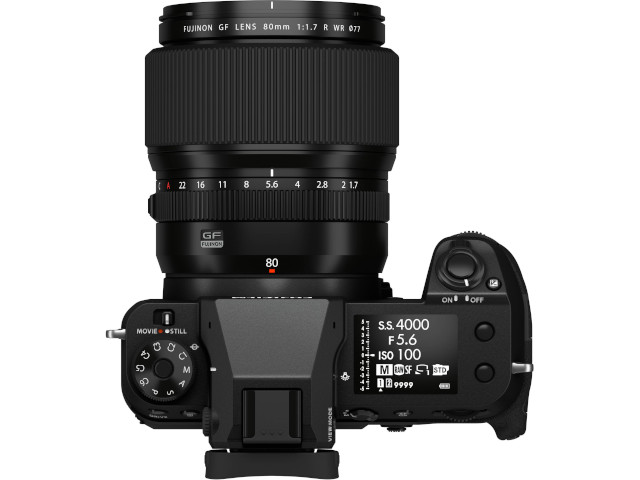 Size-wise, the new GFX100S weighs a mere 900g, a full 500g lighter than the GFX100. To enhance its usage, the durable magnesium alloy body is sealed in 60 different places to ensure weather resistance. And combined with dimensions of 150 x 104 x 87mm, the GFX100S is sure to find a home outside of just the photographer's studio.
Inside this beast is both a newly developed shutter unit and In-Body Image Stabilization (IBIS) system. This smaller new shutter is capable of 5fps continuous shooting, complete with a dedicated shock absorber to ensure pin-sharp images. The five-axis IBIS provides as much as 6.0-stops of compensation, helping to get low-light hand-held shots never before possible.
Fujifilm once again includes Pixel Shift Multi-Shot for photographers to create ultra-high resolution 400MP stills with exceptional detail. The camera does so by combining 16 RAW files to create a single 400MP image.
As far as catering for video, the GFX100S's sensor size allows for a shallow depth-of-field, wide tonal gradation, and impressive ISO sensitivity. It can record 4K/30p footage in 10-bit F-Log, with all 19 Film Simulation modes available for movies, including ETERNA, which digitally replicates Fujifilm's legendary cine film. These simulations of old film types are, of course, also available when shooting stills, with the GFX100S the first to sport the new Nostalgic Neg., characterised by high saturation and soft tonality.
Perhaps the most significant aspect of the Fujifilm GFX100S is the price, which compares favourably against the competition. This 102 MP large format camera is set to retail in South Africa at an estimated R110 000, close to half that of the previous GFX100 (R206 000). Photographers can expect the first models to arrive locally in March 2021.
Fujifilm X-E4
The small Fujifilm X-E4 is the long overdue follow-up to 2017's respectable X-E3. It runs with the same 26.1-megapixel, back-side illuminated X-Trans CMOS 4 sensor (23.5mm x 15.6mm) and X-Processor 4 image processing engine that can be found in Fujifilm's professional flagship, the X-T4. The X-E4 is the most compact and lightweight of Fujifilm's 4th generation cameras, weighing a mere 364g.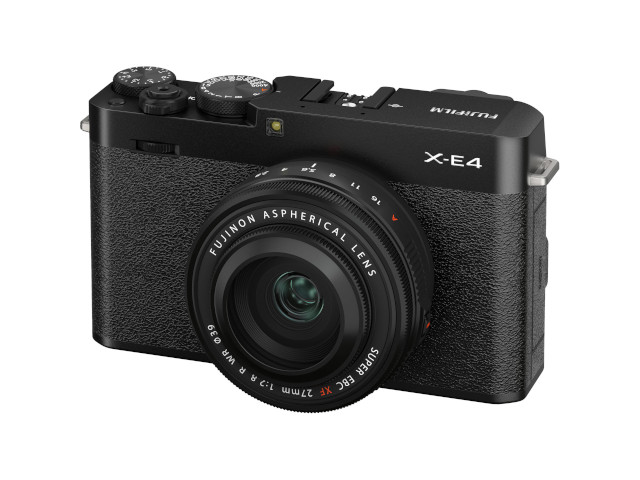 However, it's the rangefinder-like appeal and size of the X-E4 which will attract street and travel photographers to this camera, similar in looks to the Fujifilm X-Pro3 and X100V. A new tilting rear LCD monitor (1.62 million dots touchscreen) can accommodate high and low angle shooting, while it can also be flipped 180 degrees upwards for an easy self-portrait.
The X-E4 is not just about size and style since it can certainly back itself in the specs department. The camera features a highly accurate tracking AF system as fast as 0.02 seconds, with an exceptional Face / Eye Detection AF function which allows users to concentrate on framing while shooting. The AF system can operate in low light conditions, even in near darkness at -7.0EV (with the Fujinon XF50mmF1.0 R WR), obtaining accurate focus in poorly lit conditions.
As far as video is concerned, the X-E4 manages to generate 4K video from the amount of data equivalent to 6K in order to ensure the footage is in high resolution with low noise.
For those who prefer a specific look and feel to their images, 18 of Fujifilm's proprietary Film Simulation modes are included, including the vivid and high-contrast Velvia and high-contrast yet low-saturation ETERNA Bleach Bypass.
Combined with the newly announced weather sealed Fujinon XF27mm R WR prime lens (R7 500 est.), the Fujifilm X-E4 becomes an exceptional tool in any photographer's pocket.
Fujifilm will be launching the X-E4 in South Africa at the start of March 2021 for an estimated R15 000 for the body, or R19 500 (est.) combined with the new XF27mm lens. For those who prefer a slightly larger grip, Fujifilm is including a hand grip and thumb rest with the X-E4 body for R17 500 (est.).
Finally, two more lenses – the Fujinon GF80mmF1.7 R WR (R42 000 est.) for the GFX system and the highly anticipated Fujinon XF70-300mmF4-5.6 R LM OIS WR (R14 500 est.) for X-mount cameras – will be landing in South Africa at the start of March 2021.