Blizzard's upcoming monster slaying, loot collecting RPG Diablo III is arguably the most eagerly anticipated game of all time. The title's predecessors enthralled millions of fans with its amazing storyline, addictive game mechanics and of course that special, indescribable Blizzard magic.

And while Blizzard is known for its lengthy development cycles, the recently held Activision-Blizzard Financial Conference Call for Q1 2011 finally indicated a light at the end of the tunnel. And no, it's unfortunately not a solid release date, but it has been announced that the Diablo III beta has begun internal testing at Blizzard, and that a beta version of the game is set to be released this year, sometime between July and September.

The developers are also reportedly working hard to try and get Diablo III released this year, so keep those fingers crossed. At this stage there isn't any information available on what exactly the beta will contain, although its suspected that the game's new PvP (player vs player) features will make it in.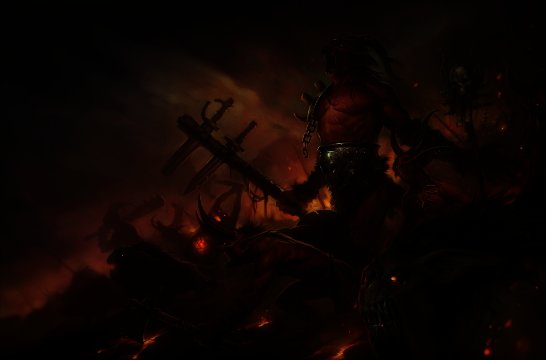 Diablo III "followers" unveiled

In more solid news, Blizzard also announced the inclusion of "followers" in the upcoming game, acting similarly to mercenaries in Diablo II. Players will remember (and if you don't, you better go buy the game right now) that the mercenaries in the previous game could be hired by speaking to characters in certain towns, although their role was for the most part restricted to pack mules or meat shields, with most players opting to simply not have them in their party at all since they shared experience with your main hero.

In D3 though Blizzard is giving these side characters a much more prominent role, by giving them unique and distinct personalities, as well as making them part of the game's overarching storyline. The three AI controlled companions will be Kormac the Templar, Eirena the Enchantress and Lydon the Scoundrel.

According to Gamespot, each will be able to aid the player in battle by utilising their unique skillsets, with Kormac being able to act as a tank or a support healer for example. Eirena on the other hand utilises magic, so she's perfectly fit for long-range spell casting, or if you prefer, casting buffs on your main character. Lyndon sounds like a rogue type character, capable of both ranged attacks as well as crowd control abilities to keep those pesky Fallen at bay.

Each follower will form part of Diablo III's narrative, and will feature their own introductory quests. Blizzard did however say they weren't core story characters, but that they'll enhance the story elements in the game, so it seems like going it solo may still be a viable option if you prefer.

Diablo III will feature five distinct classes in the barbarian, witch doctor, wizard, monk and demon hunter. Check out the video below showcasing the new system.
Deus Ex website attacked
The websites of upcoming sci-fi shooter title, Deus Ex: Human Revolution, as well as that of developers Eidos, have reportedly been hacked into, with a large number of user information and code stolen.
According to a report on
KrebsOnSecurity
, the data lifted contains some 9000 resumes as well as personal information of some 80 000 registered users on the Deus Ex website. Some form of code was also apparently leaked, although at this stage it's unclear whether this was simply website code or code of the upcoming game itself.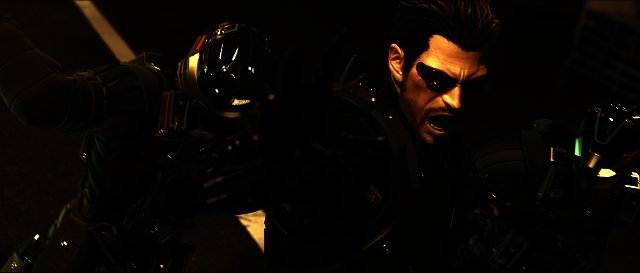 Tekken CGI movie announced

Namco Bandai this week announced that a new movie based on its popular Tekken series is on the way, although this time it will (thankfully) be a full-length CGI film.

According to CVG, the movie is entitled Tekken: Blood Vengeance, and the story will take place between Tekken 5 and 6. It's being developed by Digital Frontier, the same team who did Resident Evil: Degeneration, while the story is being penned by Dai Sato, the renowned writer of anime classics such as Cowboy Bebop and Wolf's Rain.

Tekken creator Katsuhiro Harada joked at the trailer's first screening in Dubai recently that, "There was a Tekken movie before from Hollywood, but please forget about that." You can check out the teaser trailer below.