Kinect has become the flavour of the month in revolutionary gaming control. Needless to say everybody at the office was excited when the motion based peripheral finally arrived for a test run.
We didn't get off to a good start with the Kinect after trying some street-fighting with Ubisoft's Fighters Uncaged. Nothing worked as it should and the motion control seemed to be seriously flawed, since a sweep of the leg would result for example with the on-screen character doing a upper cut.
Then Harmonix and MTV games' Dance Central arrived.
When I walk into the club...
Once we stepped into our dancing shoes, Dance Central proved our previous perceptions of Kinect inferiority very wrong. The game is a fairly basic idea with very simple execution. Choose a song, learn the insanely complicated dance moves and then dance step by step to the song with the Kinect keeping track of your movements and scoring you according to how well you execute the moves.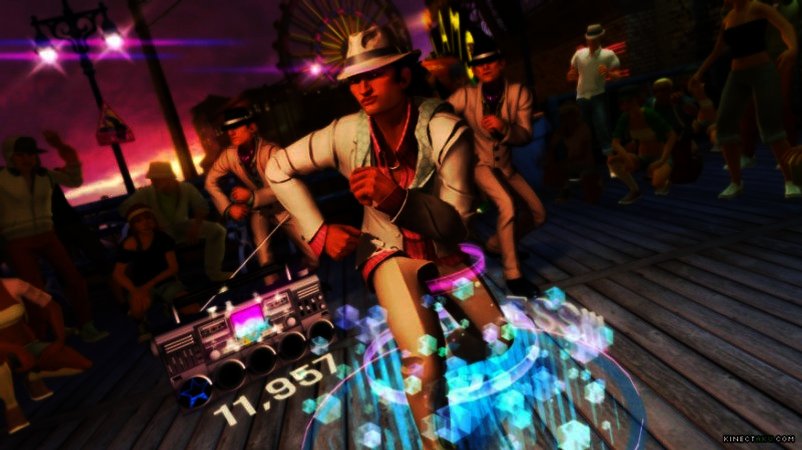 Gameplay
The game tracks every part of your body, from your head to your toes. If a dance move requires you to pump your fist in the air and your leg is in the wrong place - sorry no score. It proved to be more challenging than originally anticipated, putting other dance games like Dance Dance Revolution to shame.
Dance Central uses a similar scoring system as the one in Guitar Hero. The Kinect tracks your movement and according to how well you executed the move a score is given. There are stars in a boombox that start filling up, eventually resulting in a one to five rating. We never got above four stars and this was on easy.
We know that there are a lot of complaints about the accuracy of the Kinect but Dance Central is almost too accurate since your moves have to be spot-on. This did not make the game less enjoyable, it just upped the challenge and forced us to exaggerate our movements even more to correctly register them.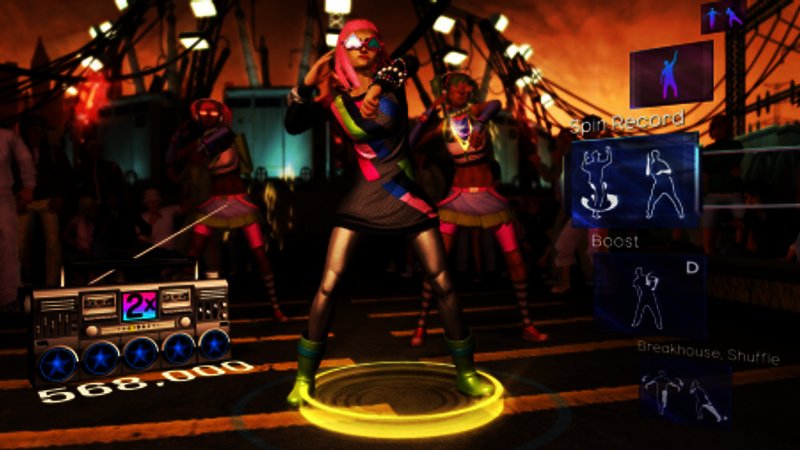 Won't you take me to, Funky town...
The songs are divided up into sets ranging from four to six songs and on completion of the set with a four star rating or more for each song, you unlock the challenge. The challenges are basically all the songs in the set thrown together for a fast switching dance challenge. The ultimate goal of the game is to complete all the challenges. Online leaderboards will keep you practising until you are top of the list.
You have a variety of locations to dance in, ranging from a rooftop to a disco club. A collection of colourful characters to do the on-screen dancing is also available - from a Lady Gaga look alike with pink hair and short skirt, to a futuristic looking metrosexual with blue hair and a serious attitude problem.
Dance Central packs in more than 30 hip-hop, pop, dance and funk songs, including artist like Snoop Dog, Cascada, Benni Benassi, Technotronic and Lady Gaga. A wide variety of challenges are available, with the 30 plus songs ranging in difficulty from light green for easy (Lady Gaga: Poker Face), to dark red for almost impossible (Snoop Dog: Drop it like it's hot). Along with these difficulty levels you can still choose easy, medium and hard with each song. This makes every song danceable plenty of times over.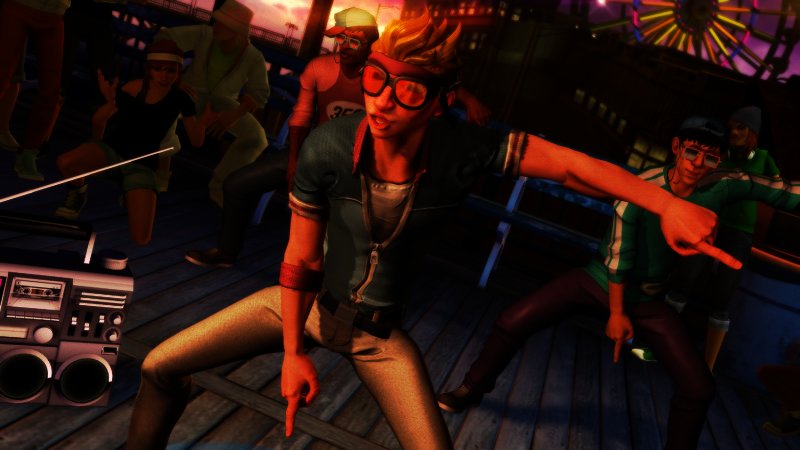 Graphics and sound
While playing the game the graphics are the last thing on your mind as you are trying you're best to keep track of the endless dance moves you are being taught. A nice relax while one of our colleagues tried their hand at embarrassing themselves revealed the graphics to be very cartoonish, not unlike the graphics from Guitar Hero. This isn't a problem as it ties in perfectly with the dancing, flailing and music. The game is overall very well animated for a Kinect game.
...so I can get my Satisfaction
If you buy a Kinect, be sure to get this game with it. So far it is the best out of the bunch. Good graphics, great songs, cool personalities and a lot of humour make this an overall excellent title.
It's also one of the best ways to burn some of the holiday fat, since just two songs the game had us sweating profusely and in five we could no longer stand up straight. We could feel the pounds dripping off one by one. The game also has a built in calorie metre in "Workout" mode so you can actually keep track of the fat you are burning.
So for this Christmas season throw your pride out the window or just be sure to pull the curtains, switch of all the lights and proceed to dance like a complete idiot.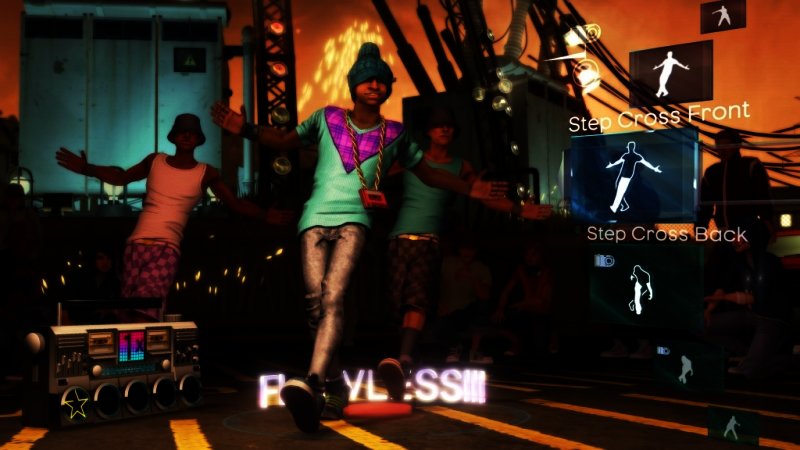 Pros: Great songs and perfect motion tracking. Good weight loss and exercise solution.
Cons: Extremely difficult for those incapable of moving their bodies - like 90% of our office.

Good weight loss and exercise solution, great songs and perfect motion tracking.

Extremely difficult for those incapable of moving their bodies - like 90% of our office.