It's safe to say that there are a litany of options out there when it comes to wireless speakers nowadays, with solid sound quality and battery life being stronger measures of what consumers are looking for. As such, the simple yet eye-catching form factor of NudeAudio's Move Collection is well worth noting, especially as the company has shifted from the confines of crowd funded Kickstarter campaigns to its fair-price policy online portal.
Little Dynamo
The Move collection consists of four different offerings, three of which have found their way to South African shores and my review desk. The smallest of the lot, and suitably named, is the Move S (R330). Measuring no larger than 10 cm wide, the Move S is NudeAudio's go anywhere and play device. Resembling a square soap-on-a-rope, the Move S is supremely easy to setup.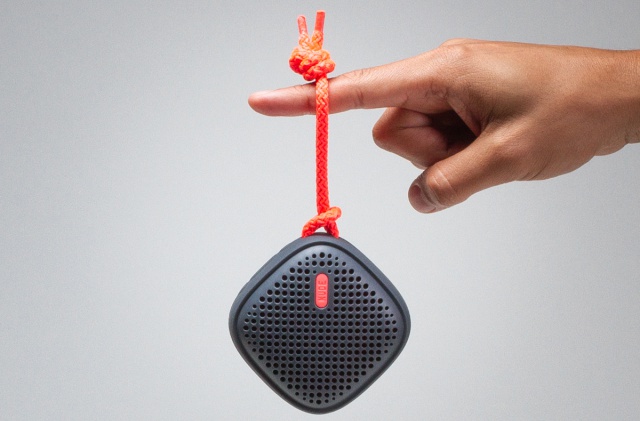 On the side, you'll find four small embossed buttons, with power, Bluetooth and volume controls all taken care of. With a 10 metre Bluetooth range at its disposal, the Move S maintains connectivity well enough, while I paced about the room with iPhone 6 in hand. For such a small speaker, the Move S generates an impressive amount of booming sound, filling up the room (30 m2) rather nicely.
That said, users looking for balance might be disappointed, as the Move S opts for more bass and treble when the volume is turned all the way up, losing the mid-tones slightly. The Move S also has one odd drawback, as it lacks the ability to take calls via Bluetooth, a feature that other Move speakers tout. If that aspect is important to you, then a thorough inspection of the Move M and Move L is in order, although the level of portability goes down quite a bit compared to the Move S.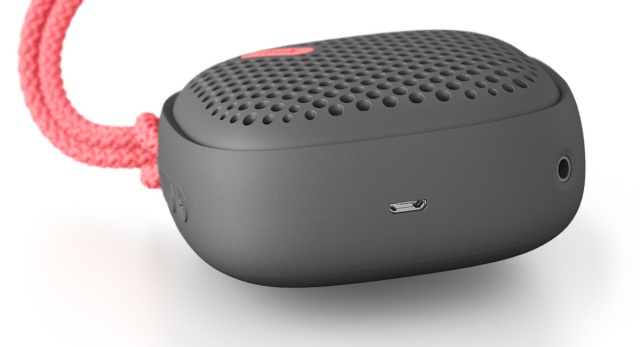 All in all, the Move S is one of the better small wireless speakers out there, with only the Philips Sound Shooter (review) beating it, by virtue of its speakerphone functionality.
Moving Up
Sitting in the middle of the pack is the Move M, which by all accounts can be dubbed a jack of all trades. Only slightly bigger than the Move S at 14 cm, the Move M uses the same square design and rope to get the job done. Much like its smaller brethren, it aims for more bass when playing music wirelessly, although in its speakerphone mode, has a good degree of clarity. Added to this, the speakerphone does not simply extend to phone calls, but also Skype (video/voice) and Facetime calls as well.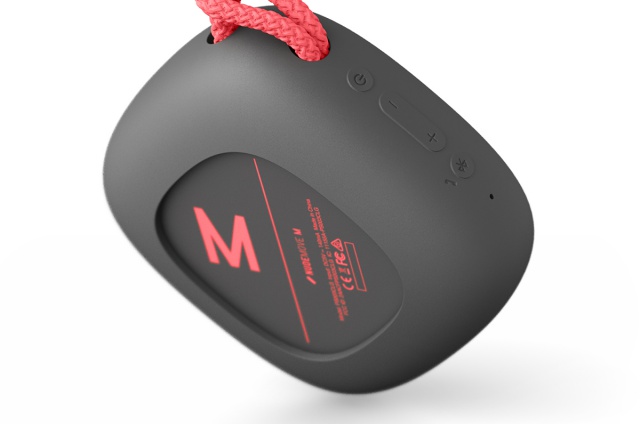 It too, has a Bluetooth range of 10 metres, and maintains connectivity well. Another similar feature to that of the Move S is a purported eight hours of play time. The same figure is held by the Move M and Move L. True to NudeAudio's claims, the Move S, and the rest of the Move Collection for that matter, keeps its 8 hour promise.
For users aiming for a bit more grunt, performance and functionality than the Move S can muster, while still wanting a solidly built device that's ultra-portable, the Move M is highly recommended at R650.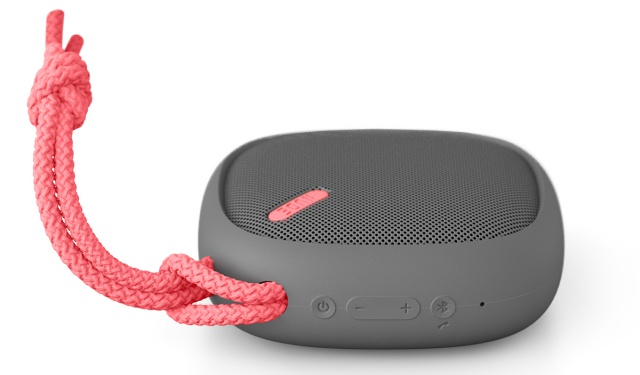 Bigger Brother
Sitting atop the Move lineup is the L, and unlike its smaller compatriots, favours a rectangular shape compared to the square one. As such, portability may not be the Move L's first port of call. That said, it is still relatively light while being solidly put together, and should you wish to move it from room to room, will not present any hassles whatsoever. The Move L also touts a thick silicon cover capable of handling a few knocks, which means it take been taken outside of the house when needed.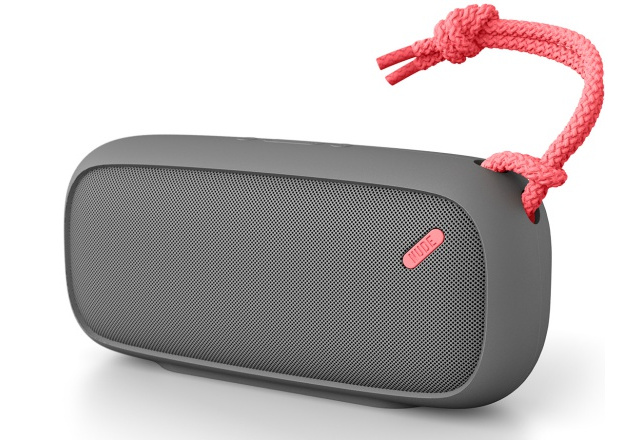 Those looking for a dedicated wireless speaker to provide well balanced sound for a small to medium sized room will be pleasantly surprised by the Move L. It features two primary drivers, as well as a passive proprietary subwoofer to take care of the sound. Which, as was the case with the Move S and M places a heavy emphasis on bass-heavy music.
Compared to a similarly sized offering in the form of the Jawbone Mini Jambox (review), the Move L is quite impressive. Sound quality is still tuned to deeper bass notes, but clarity for songs that feature more spoken word or lighter basslines still retain a great deal of clarity.
One of the better portable wireless speakers I've tested of late, I became even more enamoured with the Move L given its estimated R1200 price tag, especially as its rivals often pass the R1500 threshold.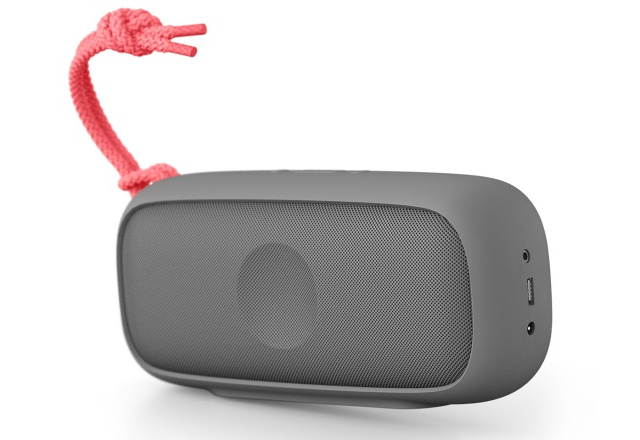 Solidly built; Great battery life; Lightweight construction; Wallet friendly prices

Not widely available in SA; Some features not uniform across Move collection