If you are going to reboot a franchise and ask viewers to pay to see a story with which they are familiar, your story better be extremely good and bring something new to the table. Happily, The Amazing Spider-Man ticks both boxes.
It has been ten years since the first Spider-Man swung its way onto our screens. In this reboot, director Marc Webb, who previously helmed 500 Days of Summer, deftly weaves a story that combines pathos, humour, and superhero action together in sublime proportions.
The story – how Peter Parker becomes Spider-Man – draws one in and doesn't let go until the very last frame, so much so that the almost two and a half hours running time never felt overly long.
Origins unravelled
That said, the story moves along at a brisk pace, unpacking Parker's relationship with his parents, and explaining how he came to live with his aunt and uncle. This becomes critical to the overarching plot, which deals with cross species genetics, and the ramifications that the sudden development of superpower portends.
Additionally, Andrew Garfield is a far more relatable Peter Parker/Spider-Man than Toby Maguire's, bringing equal mixes of adolescent insecurity and snarkiness to his portrayal while still remaining imminently likable. Garfield is no stranger to good acting, as his appearances in Never Let Me Go and The Social Network attest.
His love interest, Gwen Stacy, played by Emma Stone (Easy A, The Help, Crazy, Stupid Love), is a finely portrayed character in her own right; smart, composed and self-assured; who humorously reduces Parker to a tongue-tied, love struck guy who can't quite find the right words to ask her out.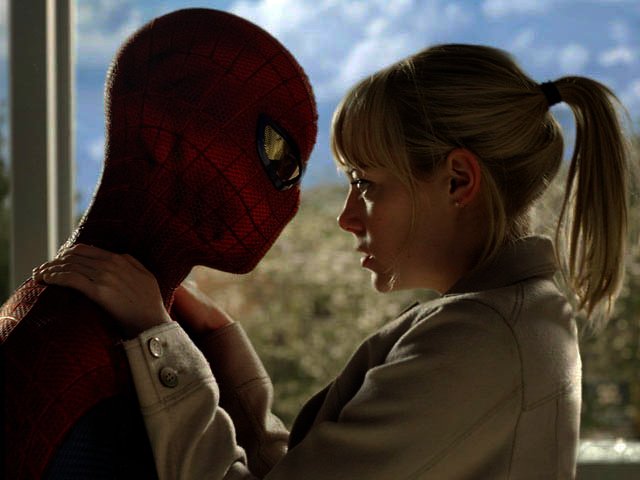 "Peter, I love you, but there is no way you're going to the restaurant dressed like that."
A tangled web
Few scenes are quite as endearing as when Parker first discovers his powers. From the scene where he continually and profusely apologises while fending off multiple assailants, to the one in which he underestimates his strength and comically and inadvertently demolishes the bathroom, all show us that at heart, he is a good, even gentle, guy.
This is contrasted by the movie's villain, The Lizard, or at first a scientist, Dr Curt Connors (played by Rhys Ifans) who starts off with noble intentions but whose mutation twists and warps his mind into something even more sinister than his reptilian appearance.
Webb has to be commended for putting the performances and story first; although the special effects are often spectacular, they do not overshadow the substance of the story.
It is Martin Sheen's portrayal of Uncle Ben though, along with Sally Field's Aunt May, that really grounds The Amazing Spider-Man and makes it that much more of a human story, as both adults attempt to keep Parker's feet on the ground, while he is secretly learning to fly.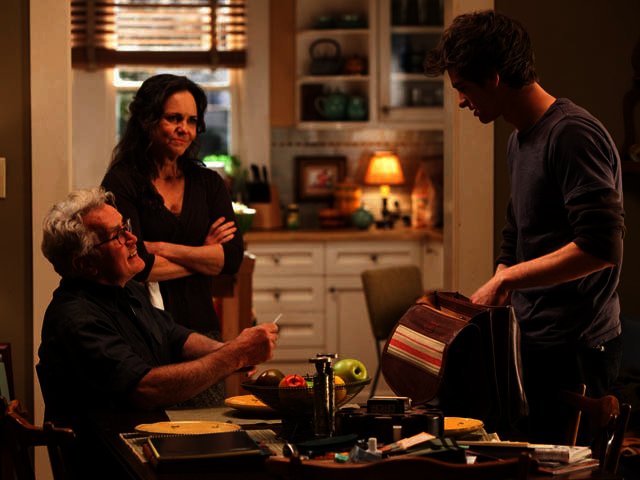 "Son, this is what a superhero really needs - something inconspicuous to carry his tights in."
To the point
Even as The Amazing Spider-Man touches on what it means to be human, while subtly reminding us that weakness and strength are not always what they seem, it is simultaneously a very enjoyable movie with plenty of heart, and one that we can wholeheartedly recommend.
As to the question whether you should go see it with its proximity to the previous entries, (Spider-Man 3 was back in 2007) our advice would be to forget what you have seen of Spider-Man movies before, and watch this one with fresh eyes.

Pros
Beautifully told story
Excellent acting all round
Entertaining to the end
Cameo by Stan Lee

Cons

Previous entries may prejudice some viewers
Fairly long screening time

Beautifully told story, Excellent acting all round. Entertaining to the end

Previous entries may prejudice some viewers, Fairly long screening time