Rugged smartphones are pretty niche devices, but apart from being able to take a few knocks, can they also be solid all-round offerings? Making a case in the affirmative is the BV6000, a rugged phone from Chinese manufacturer Blackview.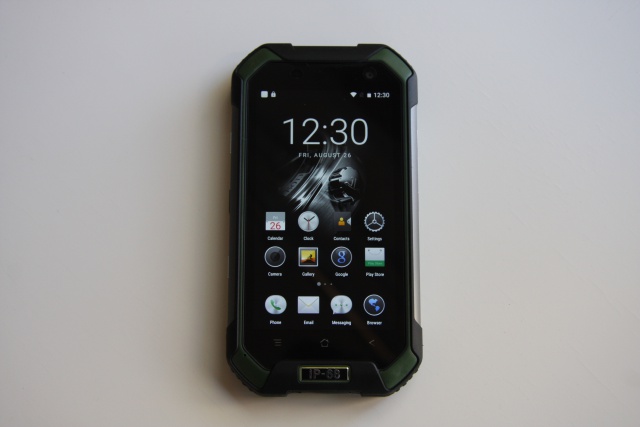 Looks the part
From the outside, the BV6000 looks like the kind of device that Tony Stark might give to the Hulk to use. It's decked out in a combination of glass, metal and rubber that seems military-grade in many respects. It's also a pretty imposing device, both in terms of size and weight. The latter sees the BV6000 tip the scales at 170 g, which even for a 4.7" device is quite heavy.
Speaking of the display, it is HD in nature and serves up a 720x1280 resolution at 312 ppi, along with Gorilla Glass 3 protection against scratches. All in all, it gets the job done, but the screen guard in place does dull visibility at times when using the BV6000 outdoors. This issue is aided somewhat when the display is set to full brightness.
Back to the BV6000's dimensions, which at 152.3 mm long is by no means unwieldy. The problem comes in as its 16.6 mm depth, which makes slipping it discreetly into your pocket a tad difficult at the best of times.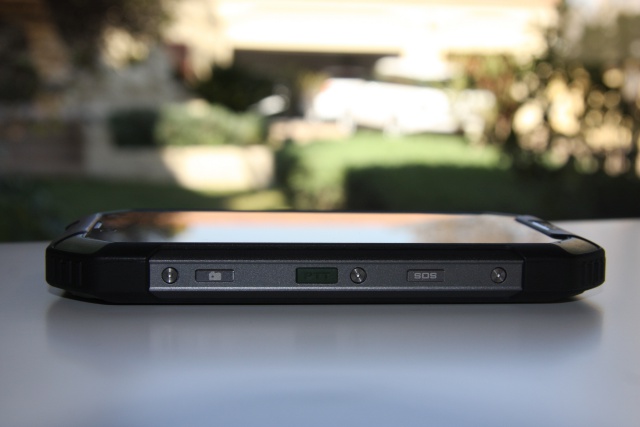 Hardcore design
Blackview has also taken the ruggedness theme to the n-th degree. So much so, that accessing the dual SIM slot requires the use of specialised tools. Thankfully, Blackview has included two small screwdrivers, as well as additional screws for users to tinker away with. Oddly, the act of opening up the small section of the back cover becomes very satisfying, given the simple job of inserting a SIM a sense of occasion. It's definitely not a thing you want to do often though.
The BV6000 is also IP68-rated for waterproofness, dust-resistance and drops, with a badge just below the screen up front to indicate as such to users. In terms of other ports and button layout, the BV6000 has a microUSB one at the bottom and 3.5 mm headphone jack up top, both of which have resealable covers. On the right (when facing the display) is the usual power button and volume rockers. The left hand side is a little more interesting, with a dedicated camera key to capture images, along with a PTT (Push To Talk) and SOS (emergency number) option.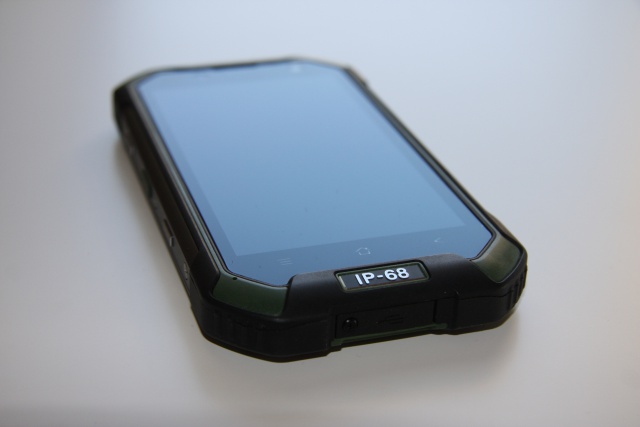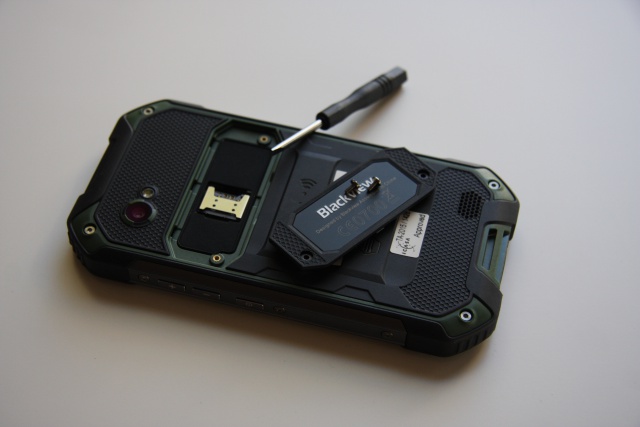 A surprise inside
While the BV6000 certainly looks the part, what may surprise users most of all is its solid array of specifications. To that end, Blackview has supplied this rugged phone with a Mediatek MTK6755 chipset to take care of the heavy lifting. It's octa-core in nature and clocks at a respectable 2.0 GHz. This is paired with 3 GB of RAM, pretty sizeable for a mid-range priced device.
The mix yields a supremely proficient performance, with the BV6000 recording a commendable score of 47 938 on AnTuTu (v6.2.1). The similarly specced AG Mobile #Hashtag, registered 36 284 in comparison. On the storage front, the BV6000 has 32 GB to call upon, with a microSD slot good for an additional 128 GB of memory, should 32 GB not prove sufficient.
For snap happy users, the BV6000 comes fitted with a 13 MP shooter on the rear and 5 MP option up front. Both offerings perform relatively well, with the 13 MP option doing well while shooting outdoors.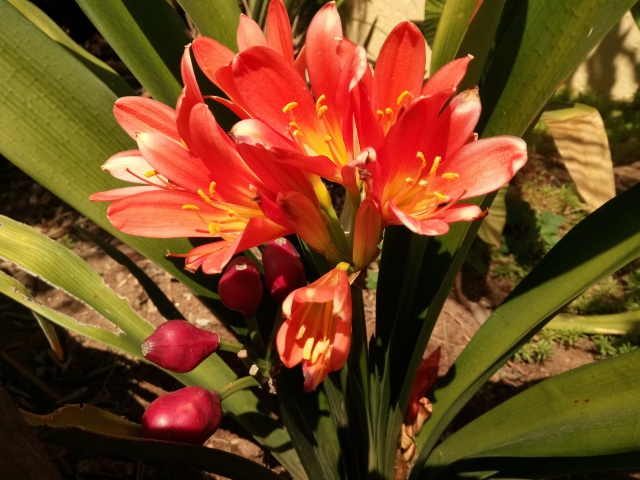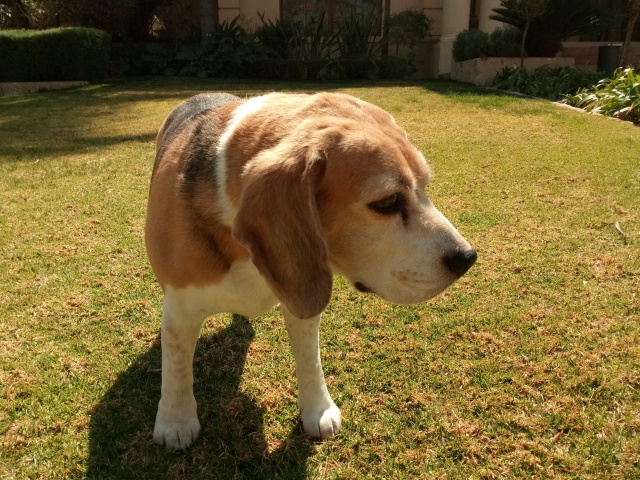 Images taken with the Blackview BV6000.
Bland marshmallow
Despite the BV6000 impresses on several fronts, there is one drawback that stands out. It lies with the OS, which may be 6.0.1 Marshmallow, but does not resemble the version that many users might be familiar with. As such, Material Design is all but absent and content feels a tad squashed on Blackview's favoured UI. That might have something to do with the large rugged bezels, creating a visual illusion of sorts.
The icons for apps, even for native Google ones, are also a bit odd. The Play Store icon for example, is barely recognisable. Another issue, is the inability to remove apps from home screens, with users only able to uninstall them or move to periphery screens. This is not a dealbreaker, but those wanting a distilled Android experience might be disappointed.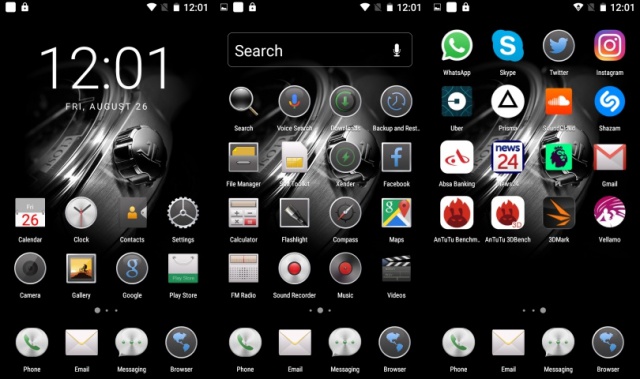 Final verdict
At R5 200, the BV6000 falls into the mid-range bracket. What makes the device most pleasing though, is that the money you're paying is not only going towards a rugged device, but also one that will stand you in good stead when you're away from the type of environment it's designed to handle.
Will run of the mill consumers be drawn to the BV6000? Probably not, but those users that need a rugged IP68-rated device will also get one that has a solid array of specs to accompany it.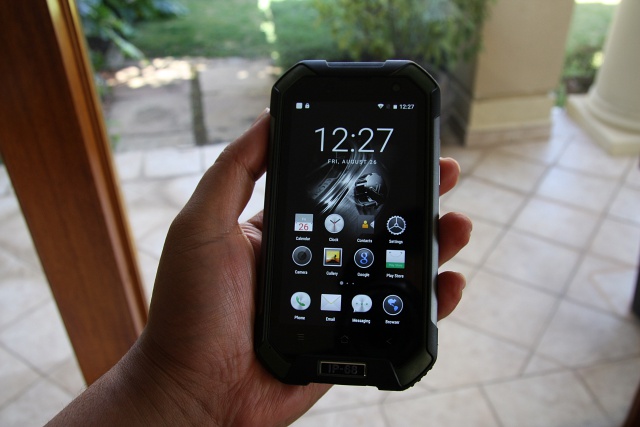 Tough exterior; Above average mid-range specs performance; Surprisingly good camera

Screen feels a tad small compared to body; Blackview version of Android 6.0 a little finicky