It's something worth mentioning time and again when reviewing a mid-range device: the smartphone market is close to saturation and features a number of enviable devices at very low prices. As such, the Xperia E5 has its work cut out for it at R3 999. Can Sony's latest offering make the grade?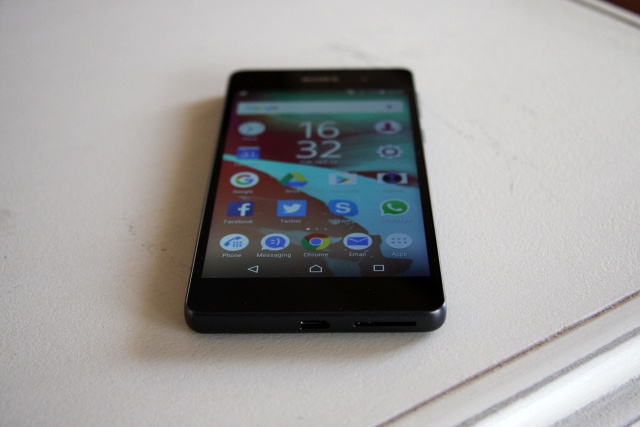 Quintessential Xperia
The answer is both yes and no, but first the things that really work well on Sony's E5. In terms of design, the Xperia aesthetic is pretty easy to spot these days. This one is no different, with a combination of metal and glass, resulting in a device that is certainly well put together. The frame is still quite blocky, but does feature some nice curves on each of its four corners. It tips the scale at a healthy 147 g too, so it has a pleasing amount of heft to it. It isn't waterproof or dust resistant though, as other Sony manufactured smartphones have been in the past, but the E5 does not seem fragile in any way.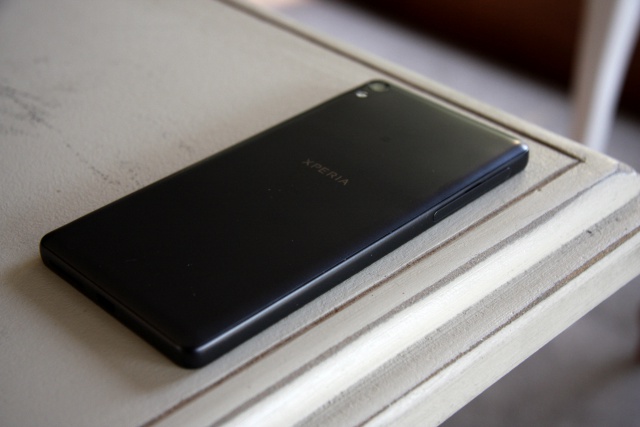 Getting things done
As with more recent Xperia devices, the focus has been on three areas in particular: battery life, display and camera. The latter sees a 13 MP version pulling duty on the rear, which yields mixed results. In outdoor conditions it does a great job, but its performance in low light, particularly indoors, leaves much to be desired. There's a fair amount of graininess, especially when shadows are in the mix. All in all though, the Xperia E5's camera should stand you in good stead.
Moving up front to the 5" HD display, it serves up 720x1280 resolution and 294 ppi pixel density. While that might prove a little under specced for some, the Xperia E5's display never showed any signs of being mediocre, as content looked crisped and clear throughout.
In terms of battery life, it has a 2300 mAh to call upon, which delivers a similar two-day useage promise as other Xperia devices of late. Relatively true to its word, the battery powering the E5 can handle roughly one and a half days before some of the Stamina battery saving features pop up on-screen for activation. This shuts down anything unnecessary of the phone and serves up the basics, stretching what's left in the tank a few more hours than normal.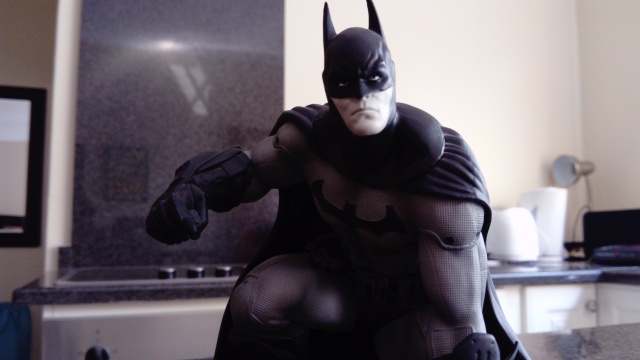 Image taken with the Sony Xperia E5.
Under the hood
When it comes to other internal specifications, Sony has kept things fairly modest for the E5. It features a MediaTek MTK6735 quad-core chipset to take care of the processing. Added to this is 1.5 GB of RAM and 16 GB of onboard storage, with the latter receiving a microSD slot good for an additional 200 GB, should it be insufficient.
The E5's performance proved an oddity, especially when you compare its real-word application to benchmark scores. On AnTuTu (v6.2.1) for example, it mustered a total of 32 222, which is comparable to other mid-range offerings such as the Lenovo K5 (28 698) and LG X Cam (35 003). This belies its hands-on experience, however, as the E5 never felt underpowered and responded speedily when multitasking.
While the performance of the Xperia E5 proves solid, the specs it packs could prove underwhelming for consumers that place side by side with other mid-range offerings in the same price bracket.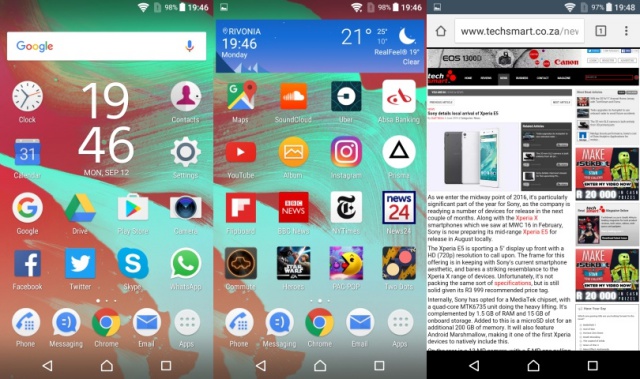 Final verdict
As has become Sony's usual modus operandi with its mid-range Xperia devices, the E5 is as solid and capable as they come. At R3 999, it's similarly priced to comparable devices like the Huawei GR3 and AG Mobile #Hashtag, and with the mid-range market as competitively specced and priced as it is at the moment, the Xperia E5 may find it hard to distinguish itself.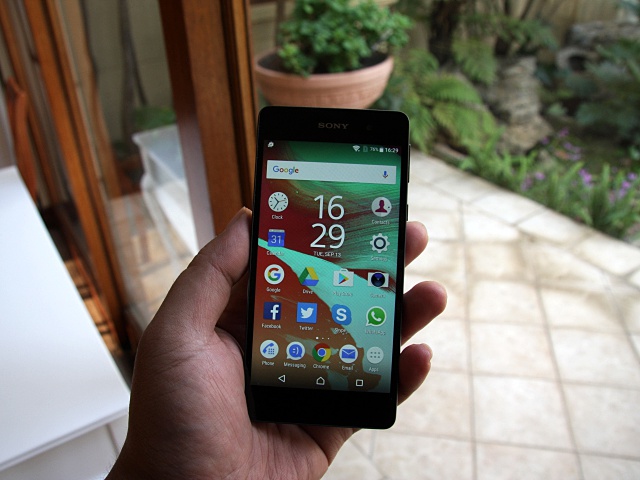 Solidly constructed body; Good display and camera; Strong battery life

No standout features; Not competitively priced; A tad under specced