Update: In the orginal article we praised the Huawei Honor U8860 for its sub-R2500 price point. This was based on the price (R2399) we received from Huawei. After comments from our readers that this price-point might not be correct, we contacted the company and were notified that the price was "miscalculated". The correct price is R3600, which puts a damper on our enthusiasm for this device, since it's now a mid-range device going for a mid-range price-point. Keep this in mind when reading the review. Only price references were corrected inline, and not the original text. The Verdict, Pros and Cons were also changed. We apologise for the mistake.
Chinese ICT (information and communications technology) provider Huawei may not be at the summit of the device manufacturers list that users consider when thinking about their next Android smartphone, but the firm is looking to change this with aggressively priced devices such as the new Honor U8860 smartphone.

Huawei's Honor is the first Android-powered smartphone with a pricepoint under R2500 R3600 which sports a 4" display, as well as a snappy 1.4 GHz Qualcomm single-core processor. This smartphone measures in at 122 x 61 x 11 mm and weighs 140 g, making it feel very comfortable in hand and almost unnoticeable when it is slipped into one's skinny jeans back pocket.

It may not feel premium due to its all plastic body and you really won't be able to easily identify it in an Android smartphone line-up, but these are minor design issues and not really a make-or-break deal clincher when it comes to a budget device.

Most of the functionality is accessed via the phone's 4" (480 x 854 pixels; 245 ppi pixel density) capacitive touchscreen, which is fairly responsive to use and does a great job of displaying websites, photos and videos.

It's without a doubt the best display on a budget smartphone that we have tested thus far, with the only blemishes on its perfect "face" being that it doesn't do the best job at keeping glare at bay when used outdoors. Like most other modern smartphone displays, this one is also a real fingerprint magnet.
CPU and camera

On the processing front things aren't too shabby either, as the Honor is powered by a snappy Qualcomm MSM8255T Snapdragon chipset, which combines a 1.4 GHz Scorpion CPU with an Adreno 205 GPU.

This CPU delivered a very respectable Productivity Index score of 1777 within Smartbench 2011 and a good Gaming Index score of 2145, beating the Sony Ericsson's Xperia Neo V and Arc 2, also topping HTC's Sensation. Within Smartbench 2012 it managed to deliver a Productivity Index result of 1077 and Gaming Index score of 2021, with AnTuTu benchmark scoring a total of 3713.

Huawei equipped the Honor with an 8 MP autofocus camera with LED flash that takes some great stills. Users can capture HDR (high dynamic range) photos as well and you are able to apply filters including Sepia, Negative and Solarize to your photos. There is no physical shutter button, plus we missed pinch-to-zoom and tap-to-focus. The camera is fairly responsive, but not as quick as Sony's Xperia S or HTC's One X.

In addition, this phone is capable of recording HD Ready (720p) video at a smooth 30 fps. There is also a VGA front-facing camera for video calls and taking self-portraits.

Gingerbread man runs the mobile OS show

Android 2.3.6 (Gingerbread) customised with Huawei's interface handles the Honor's operating. There are five homescreens that users can fill with widgets and apps, with a pull-down notification bar and quick toggles for Wi-Fi, Bluetooth, GPS, data connection and screen rotation.

Switching between homescreens reveals some fluid and visually enticing screen transitions and you can also perform a pinch-to-zoom (or hold the back button) to get a helicopter view of all your homescreens. This allows users to switch quickly in between homescreens or rearrange their order. Holding down the home button accesses the task manager, which enables you to switch between running apps, plus offers the ability to close applications.

Like HTC's Sense UI, the lock-screen features a pull-ring that enables users to launch certain apps quickly right from the lock-screen, such as the messaging app or camera. Additionally, Huawei has included a few pre-installed apps that really took our fancy, including All Backup and Security Guard. The former enables you to backup your apps and multimedia content to your microSD memory card, whilst the latter allows users to blacklist numbers so that those users can't phone or message you.

Huawei's UI changes over the stock version of Gingerbread aren't that extensive and if a user doesn't like these, they can always change the look and feel of Android by downloading one of the many launchers available on Google's Play Store, such as GO Launcher EX.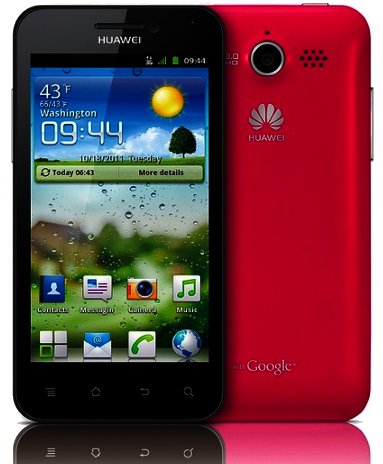 Other features

You won't be able to store that many apps (and multimedia content) on the U8860 however, as it offers only 1 GB of internal storage, but users can expand upon this via the use of a microSD that supports cards up to 32 GB in size.

Besides the expandable storage, the Honor also features 512 MB RAM, Bluetooth 2.1 with EDR and A2DP, Wi-Fi 802.11 n with an always handy Wi-Fi hotspot functionality, and 3G HSDPA connectivity that supports download speeds of up to 14.4 Mbps and upload speeds up to 5.76 Mbps.

Call quality is great due to the fact that this smartphone sports active noise cancellation, and we could also clearly hear people on the other end when employing the speaker phone.

Also onboard is a fairly big 1930 mAh li-Ion battery, which managed to last a full working day (like most modern Android smartphones) even with Wi-Fi and live wallpapers turned on for the entire time.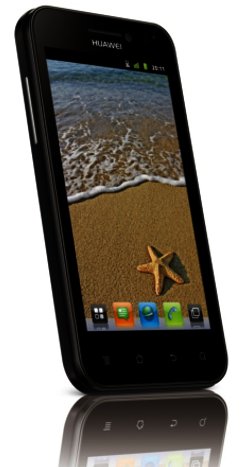 Final word

Huawei's Honor U8860 boasts a quick Qualcomm processor, excellent display and camera, especially when you consider all these in light of its asking price. The Honor is a big improvement for Huawei over previous devices, the likes of the IDEOS X5, and no other Android vendor offers this many midrange features at such a budget price.

It goes for a recommended retail price of R2399 R3600.

If you are looking for a capable and affordable Android powered smartphone, the Huawei Honor U8860 should be at the top of your list.

Pros:
Good display, 8 MP snapper; quick Qualcomm chip inside; UI is intuitive and very functional.

Cons:

Plastic design feels a bit cheap; display is a real fingerprint magnet; only 1 GB of onboard storage.

Good display; 8 MP snapper; quick Qualcomm chip inside; UI is intuitive and very functional.

Plastic design feels a bit cheap; display is a real fingerprint magnet; and only 1 GB of onboard storage.