A winning act is always hard to follow. When Samsung unveiled its Galaxy S6 and S6 edge smartphones to critical acclaim last year, 2016's iterations were set to come under even stronger scrutiny. While the Galaxy S7 is Samsung's undoubted flagship offering, it's the S7 edge which is the true showstopper, and for good reason.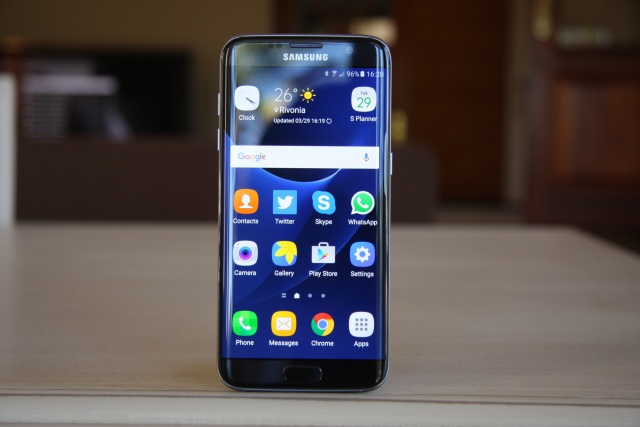 What's changed
On face value, not much seems to have changed between this new model and the previous one. However, Samsung has not simply given the S7 edge a new lick of paint. The South Korean manufacturer has made several small improvements to this 5.5" device to give it better multitasking functionality to compliment its good looks.
For those paying attention, Samsung has upped the S7 edge's dimensions, going from 5.1" in the S6 edge (review) to 5.5" in the new device. As such, the S7 edge has graduated from smartphone to phablet, which also brings into question where the S6 edge+ device will stand. Nevertheless, for users who might not be won over by the stylus sporting Galaxy Note 5 (review), the dual-edge touting S7 edge might be the way to go.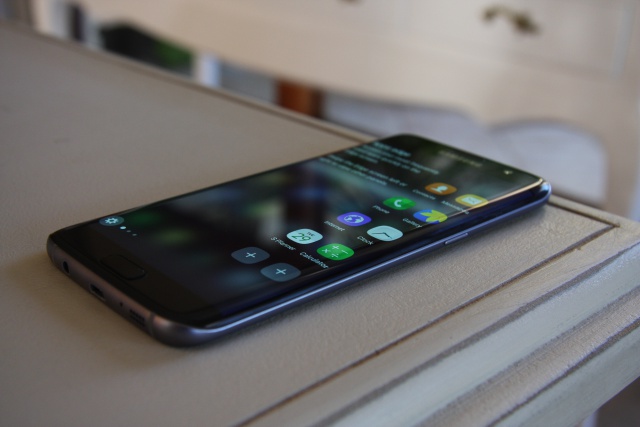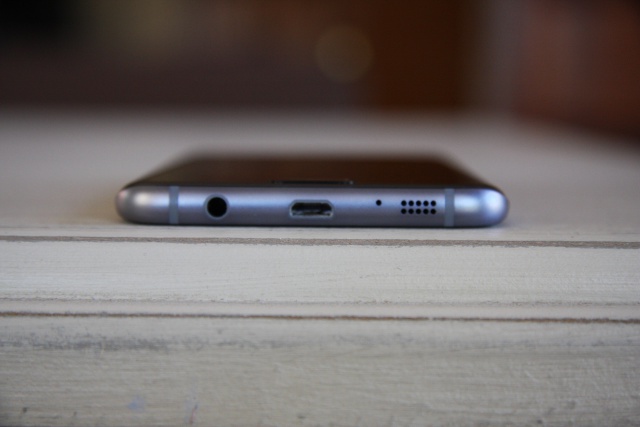 Indeed, there's a lot going on in the S7 edge. The aforementioned dual edges have been improved slightly, with Samsung doubling the amount of info, apps, contacts and news feeds it can handle. While this certainly makes the right-hand edge a more enticing feature, it still feels best suited for specific applications, more specifically weather notifications, sport results and quick access to contacts. Ultimately, for news feeds and more detailed Google Now cards, the edge is undersized.
Welcome introductions
As impressive as the Galaxy S6 edge was, it was still far from perfect. There were a few elements that could have done with some improving. Luckily, Samsung has addressed a few of them for this new model.
The 12MP camera, although four megapixels less than the previous iteration, has far less of a bulge. The frame housing the camera does jut out ever so slightly, but it's no longer the eyesore it was before. Another welcome integration is a microSD slot, which was conspicuously absent in the predecessor, now catering for up to 200 GB. In terms of onboard storage, Samsung has served up either 32 GB or 64 GB flavours. Added to this is an additional 100 GB of OneDrive space, with a suite of Windows apps embedded within the device.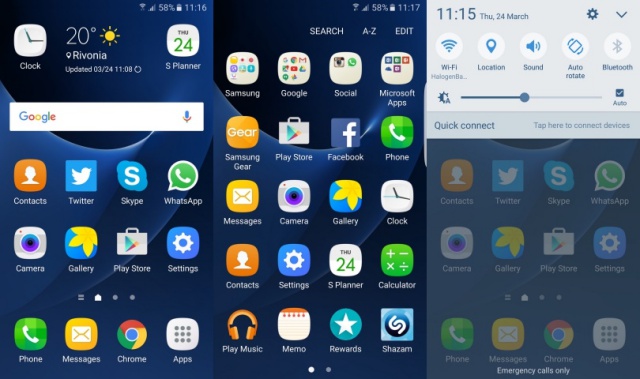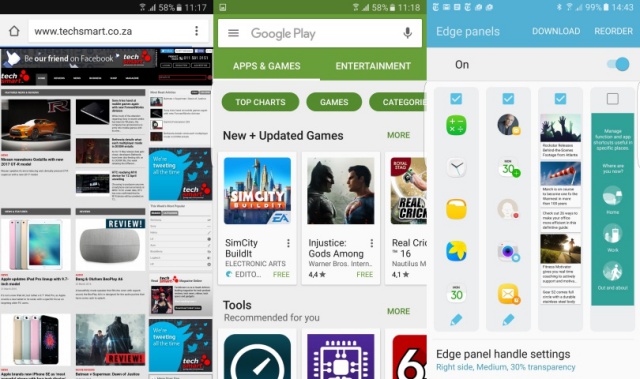 Moving onto the internal specifications of the device, Samsung has not scrimped. Then again, processor performance has never been an issue for the South Korean manufacturer's flagship smartphones. The same applies here, with Samsung going for one of its own Exynos 8890 octa-core chipset, which is split between two quad-core CPUs that clock at 2.3 GHz and 1.6 GHz respectively. Added to this is a generous 4 GB of RAM, culminating in one of the best mobile devices we've benchmarked to date.
And it shows. The Galaxy S7 edge scored an impressive 128 867 on AnTuTu (v6.0.1 3D). To put that in perspective, the S6 edge clocked 70 214 (on AnTuTu v5.7). As such, for users who pride themselves on owning a phablet that can outgun any other, the S7 edge ticks all the necessary boxes.
The South Korean manufacturer has also added more oomph to the battery, increasing it to a 3600 mAh unit. While I never felt the S6 edge version was underpowered, this new model will last a full day's use for even the most avid of smartphone users.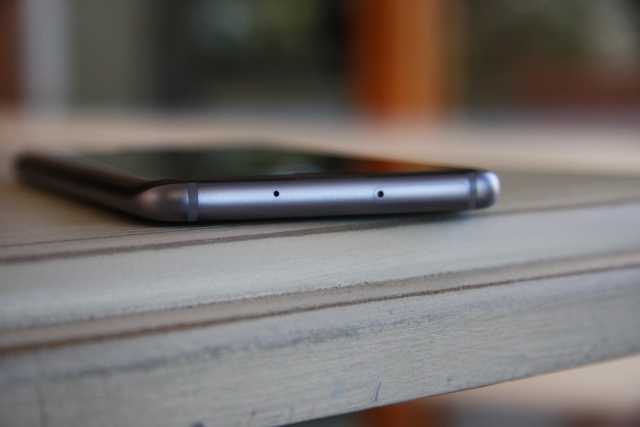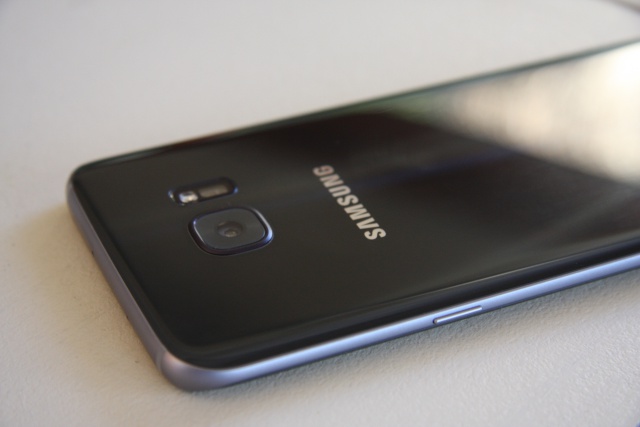 Best features
Samsung might be doling out plenty of advertising rhetoric about the Galaxy S7 edge's curved display and Gear VR compatibility, but the device's standout features are its 12 MP camera and 5.5" Super Amoled display (2560x1440). The former is less than the S6 edge's, but Samsung has refined it to perform better than ever. There is a dual pixel setup with smart OIS (optical image stabilisation), resulting in great images shot outdoors. In terms of low light conditions, Samsung has tried to ensure the S7 edge appears as grain-free as possible, but in practical use my results were varied.
For smartphone users keen on showing off their photographic talents, as well as those still trying to master the art, the Galaxy S7 edge provides the perfect foil to do so. Added to this is simultaneous 4K video recording and 9 MP photo capturing, making it a great tool for those wanting to do some media multitasking.
As far as the S7 edge's screen goes, there are few displays on the market than can match its 534 ppi pixel density. Photos and videos display with a great deal of vibrancy and crispness, which makes it ideal for watching YouTube or streaming services, or playing games. The 5.5" of real estate also lends itself to reading, whether it be long e-mails or e-books, and for those who opt for a phablet screen over a tablet one to consume content, the S7 edge shines.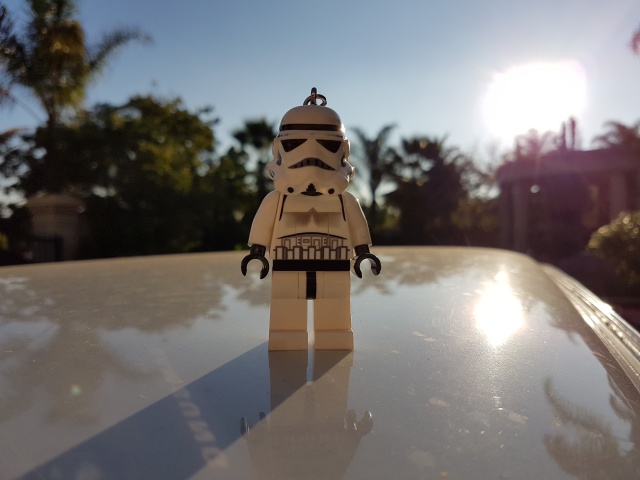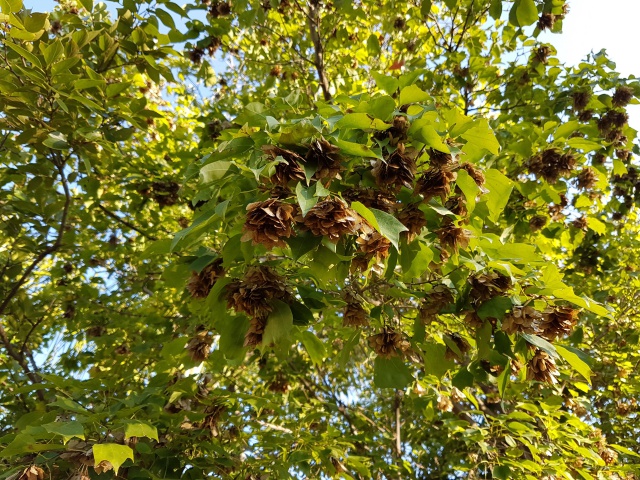 Sample Images.
Final verdict
While the S7 edge is as close to perfect as we've seen to date, there are a handful of small niggles that still arise. The curved frame for one, is still not thick enough for my liking. While the curved back makes it slightly easier to pick up the S7 edge, I still get the feeling it could slip at any moment, as the frame does not offer a thick enough surface for your fingers to grip onto it securely. Added to this is a highly reflective front and back, both of which seem to attract smudges and finger marks at will. While this did not look as pronounced on the black coloured model I reviewed, on the silver or gold versions, it could easily become an irritation. That said, both of these issues are truly the slightest of niggles in an otherwise fault-free device.
One important consideration to take into account, however, is the S7 edge's price. The 32 GB variant retails for a recommended R15 000, which places it in the same price bracket as the top of the line iPhone 6s or Galaxy Note 5.
At that price, I wouldn't advise anyone who currently owns a S6 or S6 edge to purchase one. If, however, you are looking to purchase a new flagship device, one with the processing capability, intriguing design and camera quality to make it a long term investment, the Galaxy S7 edge is certainly the one to consider. Right now, there is no better mobile device that money can buy.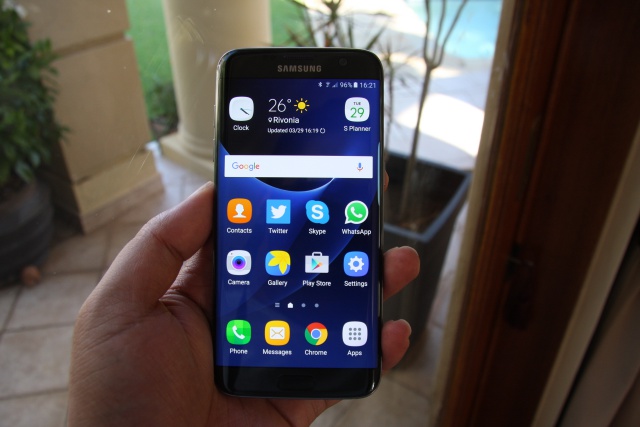 Dual edge design still intriguing; Solidly constructed; Powerful processing performance; Fantastic camera

Surface is magnet for smudges; Thin frame edges hard to grip at times