ALSO READ:
LG G5
SAMSUNG S7 EDGE
SONY Z5 PREMIUM
XIAOMI REDMI NOTE 2
We're big fans of the Xiaomi range here in the office, with both the Mi4 and RedMi Note 2 providing generous value for money. The flagship Mi4 lacked a couple of things though, with a microSD card slot and 4G being the most important. The Chinese company's latest Mi5 offers at least one of these - 4G - and while storage expansion is still out of the question, Xiaomi did some impressive work on the design side to up its desirability.
One of the most stylish
As it stands now, the Mi5 is one of the slimmest flagships available (7.3mm) and at 129 g (the Samsung S7 is 152 g, LG G5 is 159 g) also one of the lightest. Where the previous Mi4 had a tendency to be quite slippery in hand, luckily the Mi5 improves grip thanks to a rounded, chamfered edges on its metal frame. It is these curved edges that makes the phone feel like an amazingly thin device, even though the Huawei P9 is slimmer. Just don't put this device on a slope since the Corning Gorilla Glass 4 on the back makes it quite prone to slipping off surfaces.
As far as style is concerned the Mi5 is a big step up to the look and feel from the Mi4, with the edge to edge screen (5.15", Full HD, 480 ppi) and almost no bezel, taking things to the next level. Unlike other manufacturers, Xiaomi presents the Android control buttons below the screen, allowing the screen to be used for viewing purposes only, a much preferred option.
Just like Samsung, Xiaomi has now implemented a physical button for 'Home', doubling as a fingerprint reader. It's a bit of a toss-up whether it's preferential for a fingerprint reader to appear on the front or back, but I don't see anyone basing their purchasing decision off this rather minor point.
Strong engine
There's no complaints on the spec side, with Xiaomi finding place under the hood for the impressive Snapdragon 820 chipset running a dual-core 1.8 GHz and dual-core 1.4 GHz processors. This is propped up with 3 GB of RAM, which put through its paces on Antutu Benchmark (v6.1.4) gathers a top score of 115 405. This logs below the Samsung Galaxy S7 Edge (128 867) and LG G5 (125 077), but in third place overall of all the phones we've tested so far, beating out, for example, Huawei's P9 (96 037).
Xiaomi didn't come to town with an SD card slot, which means you need to be satisfied with the 32 GB provided. One thing worth mentioning is the convenient Mi Cloud services that provides 5 GB of storage to backup all your photos, call and SMS logs, Wi-Fi settings, voice notes and memos to. Not only is it convenient as cloud backup, but when you switch to another Xiaomi device, these are automatically downloaded, allowing your phone to appear exactly as it was, complete with the correct arrangement of apps. Xiaomi's MIUI (version 7) interface is one of the reasons why we love using its phones so much, providing a hassle free experience that is devoid of spamware and unwanted games. (UPDATE - I need to also mention call the Mi5's recording functionality that few other phones offer and for which there are very few decent apps available for.)
On to the camera side, and just as with the Mi4, Xiaomi's latest flagship is a treat. Indoors, outdoors, the 16 MP camera (4 MP front) provides really good looking photos with quick autofocus and a great HDR mode. It's not as good as Huawei with providing some more interesting effects and an easy to use manual mode, but if I were to pick between the Huawei P9 with its dual lens setup and the Mi5, the latter wins out due to really strong overall detail. Though I still prefer the wide-angle offering on the LG G5.
And the bothers
While overall the Mi5 impresses, there were problems that bothered. On a few occasions the phone would freeze and looks like it's rebooting, but then pops back to the lock screen. I also experienced problems with connecting to calls, plus answering calls with the phone freezing when touching the on-screen answer button. Much like the Mi4 when I first got it, it seems like the Mi5 has to settle a bit first, with the ghost in the machine currently a bit prickly.
Its 3000 mAh battery is decent enough but not substantially so to distinguish it much from the rest of the pack. It does contain Quick Charge 3.0 proving full charge in 30 minutes via the new USB Type-C port (connected to a quite unwieldy charger).
A must buy?
The one massive benefit is off course the Xiaomi Mi5's price. Pegged at R8 000, what you get for your bucks simply cannot be beat. It's a top performing flagship which should put doubters firmly in their place, providing strong specs, and not just OK-ish ones, for just a bit more than a mid-range price-tag. If it weren't for the problems mentioned the Mi5 would get two thumbs up. If you are willing to live with those right now and put your trust in the Xiaomi engineers to fix them with updates, the Mi5 is one of your best bets.
Test Shots
The following photos where taken with the Xiaomi Mi5, with no editing done.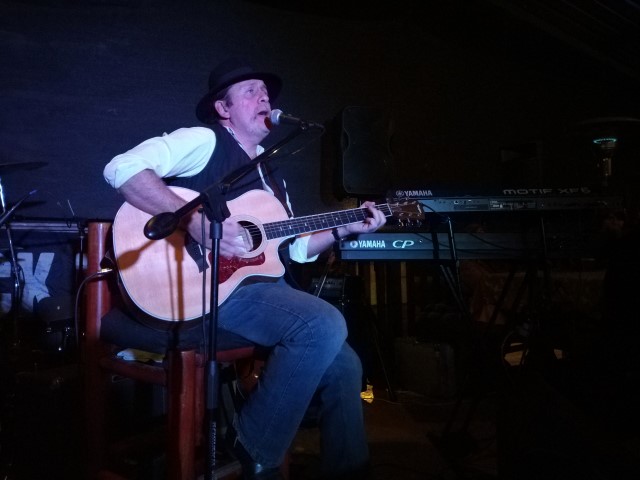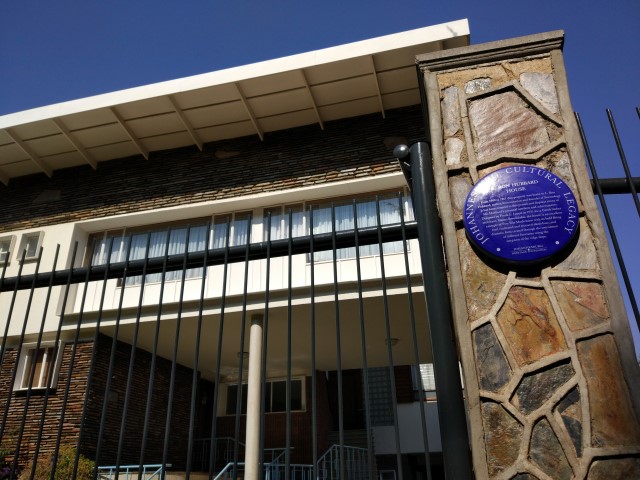 Fast, Stylish, Thin Bezel, MIUI is great, Strong Camera, Cloud-backup, Right Price

Still buggy at present with calls missed and phone not always cooperating, Slippery on surfaces, No MicroSD