At the tail-end of last year, Chinese company Xiaomi entered the country. For what it's worth, the company known as the Apple of China caused quite a stir under some manufacturers already present. And with good reason it would seem if the Mi 4 is anything to go by. Retailing for R3 800 the Mi 4 offers not only superb value for money, but also one of the best user experiences on Android.
For less than R4K you get a Full HD 5" screen, a strong processor, 3 GB RAM, and a really good camera all packaged in a smart, sleek body. It's not without caveats, under which counts no microSD card slot, no LTE and a miserable charging failure in my review unit (more on that later). Notwithstanding the latter, the pros definitely outweighs the cons.
All the screen
In the midrange price point under which this Mi 4 falls, Full HD screens are starting to enter the market. In fact, our top midrange unit of 2015, the Sony Xperia M5 (review) had one, but also both LTE and microSD - a big part of why it topped the Mi 4 which came in third.
Having used both phones I actually prefer the Mi 4, as it boasts better battery life, less bulk and a more unified user experience thanks to Xiaomi's MIUI user interface running on top of Android 4.4 KitKat. Xiaomi also doesn't use screen real estate to provide the three common navigation buttons (menu, home and back), rather keeping these below the screen where they don't encroach. It's a small thing but to me that has always been a bugbear.
MIUI tops?
Xiaomi's MIUI interface is unobtrusive as any decent skin should be, but at the same time provided a damn smart Android experience. Back in the days it was HTC with Sense that lead the way, but in my opinion this is now firmly in Xiaomi's control. While it's difficult to pinpoint exactly why MIUI is so effective, you just get a different feeling when using the phone. Small little things like the home button that turns on a torch when your phone is locked is one such feature, while the 5 GB of online storage available for your photos, messages, voice recorder, notes, and apps also counts for a lot.
Much like what Apple offers, Xiaomi users can message each other (I didn't test this) while there's also an app to find your phone when it gets lost. MIUI gets updated weekly in China, but South Africa's is only privy to updates once every two weeks. With the updates I've received it was actually possible to pick up small improvements here and there.
Not yet the most stylish
While internally Xiaomi's got their style sorted, on the outside the device looks smart, but it's not quite there yet. There's a stainless steel frame lining the edges of the unit that certainly helps, but it contains a plastic back. It's this added plastic that we've criticised Samsung for in the past since it's just not up to flagship standard. For now, Xiaomi cannot really compete against the likes of Samsung, LG, HTC, Apple and Huawei in a beauty contest, having to be content with Miss Congeniality. Can it be that, just like their Chinese brother Huawei, Xiaomi might just opt for a metal unibody design for their next iterations? One can hope.
I also found the phone a bit slippery, and I had to look on with horror as the phone went flying after flicking it out of my pocket too quickly once. The plastic back is not meant to be removed and there's nothing there to see anyways, since your SIM card slot is on the side, and the battery is not removable.
Grand photos
The 13 MP main camera is a blast, with Xiaomi (like many others) opting for a Sony sensor. During a recent holiday I used it quite a bit and it was especially the HDR mode that my grabbed attention, providing images that my regular compact camera simply couldn't compete with. Camera functionality is not as elaborate as Huawei's recent offerings, but focusing was fast and without troublesome shutter delay, plus it has an aperture of a large f1.8 to help with low light. There's also 4K video on board, useful if you are privileged enough to have a 4K screen somewhere. (See below for test shots)
No power
Now for the major hiccup that I would like to believe is the mistake of my review unit, rather than testament to all of Xiaomi's devices. A few days into my holiday the phone stopped charging. Restarting it didn't help and I was faced with the prospect of having to factory reset the unit as a last resort. Since there is no microSD card there wasn't any way to back up my photos, while I also didn't have access to a Wi-Fi network to upload to the cloud, nor did it want to connect via USB to a PC.
Luckily the Mi 4 offered a way to reset your phone while keeping your personal data, although it wipes your apps and messages. After doing so it still didn't charge. Not willing to do a full factory reset just yet, I kept it on the charger, hoping for the best. A day and a half into this conundrum, the problem simply disappeared and the phone has been working perfectly since (touch wood), photos luckily intact.

The Mi 4 next to the Sony Xperia M5, which is thinner but longer in length and width.
Performance on par
For use during gaming or processor intensive tasks, you're able to switch to Performance mode. This drains the battery faster and heats up the back (Xiaomi actually warns against this) so it's best not to use it for too long. For the most part the 3080 mAh battery lasted till the middle of the evening, when in regular mode.
When in Performance mode the Mi 4 tore through Antutu Benchmark (v6.0.1, 64-bit), clocking up a score of 45 388. This placed it above the Sony M5 regarding performance, also beating the Motorola Nexus 6 and the Huawei P8. It's due to the Qualcomm Snapdragon 801 chipset inside running at 2.5 GHz, Adreno 330 GPU and a 3 GB of RAM that help do the trick.
The Mi 4 in SA comes with 16 GB of storage, but this fills up quicker than one thinks, so Xiaomi's omittance of a microSD card slot (apparently due to the bad performance of sub-par cards) comes as another concern. I would have also liked a bit more volume on the speaker, it's just a tad too soft when listening to podcasts and music. As a final extra you have an infrared sensor onboard, from which you can programme the Mi4 to act as a remote control for your TV or Hi-Fi, although I did not test this functionality.
The best bet on the market?
At R3 800 the Xiaomi Mi 4 truly is a great deal. Not only does it operate like a charm due to the MIUI skin, but you also receive an awesome camera, strong performance and a full HD screen. What you're missing is both NFC and LTE (4G) connectivity, and a microSD expansion slot. If you're willing to live without this, the Mi 4 should be a very strong contender for the top spot of your shopping list, especially if you find anything above 5" a bit unwieldy.
Unfortunately, the incident where my Mi 4 unit didn't want to charge left a strong scar on our relationship, but I would hope to believe this was a once off occurrence (although this problem does pop up on the Mi Community pages).
FULL DISCLOSURE: The Mi 4 was received as a seeding unit.
Images taken with the Xiaomi Mi 4 camera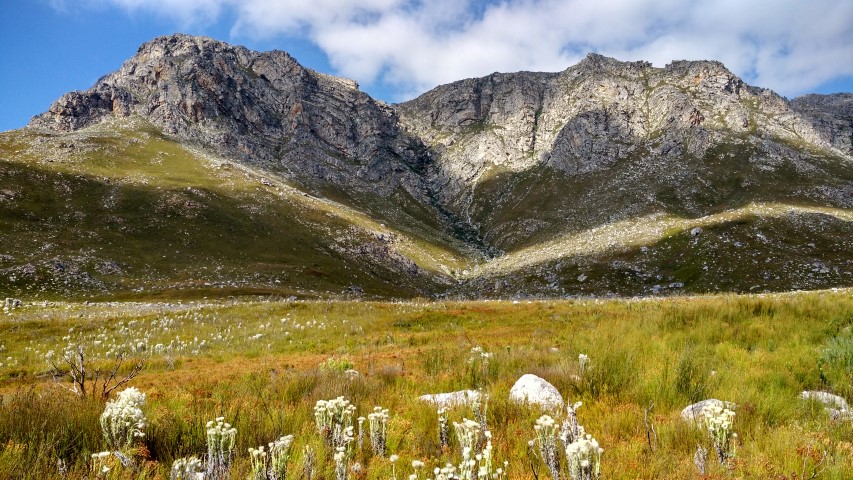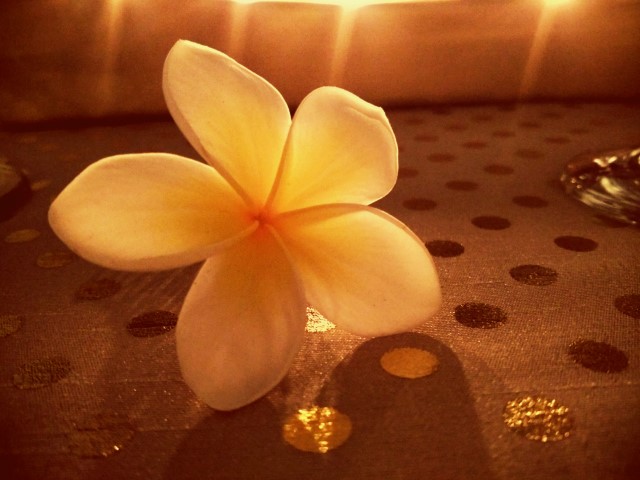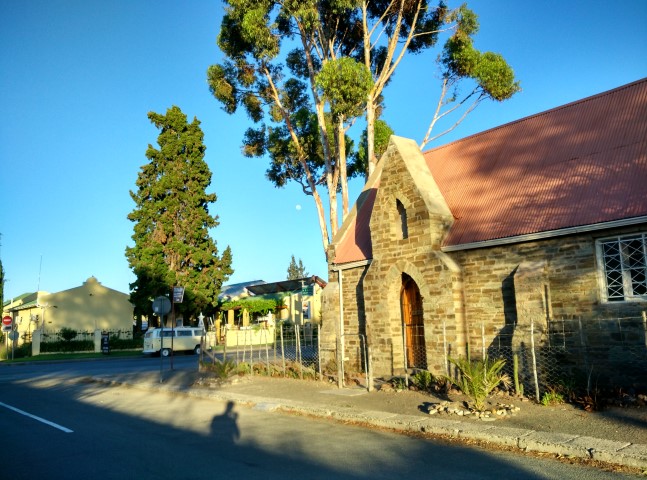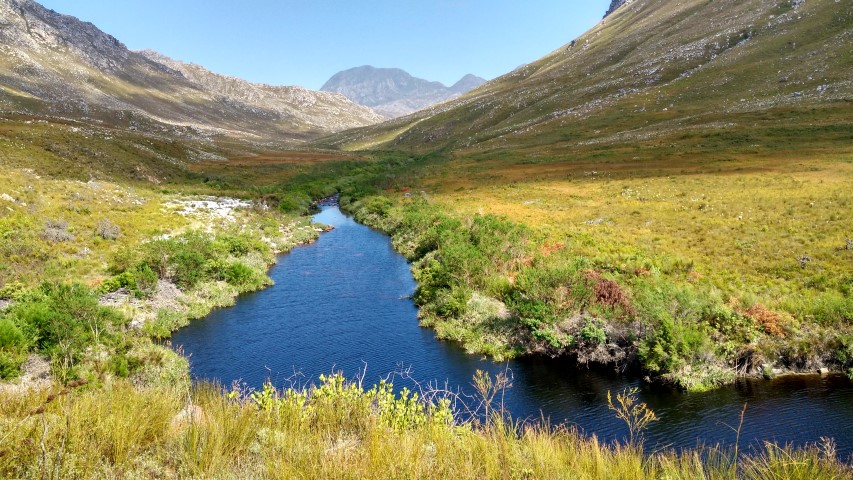 Great feel in hand, Decent processing when needed, Good Camera, MIUI skin + extras add to full fledge package

No LTE + microSD card slot + NFC