When it comes to Marvel Studios' big releases for 2018, Avengers: Infinity War probably tops the list. For us, however, there is perhaps a more significant film that precedes it in the form of Black Panther. Much like DC's Wonder Woman, Black Panther has to be great for a number of reasons.
For one, it's the first Marvel Studios film fully dedicated to the Cat from Wakanda, also featuring a cast of predominantly black actors, as well as being penned and filmed by a black director in Ryan Coogler (Fruitvale Station, Creed). It's also significant as the Marvel Cinematic Universe (MCU) enters its next phase after the two-part Infinity War films, with Black Panther likely being one of Marvel Studios' key superheroes moving forward.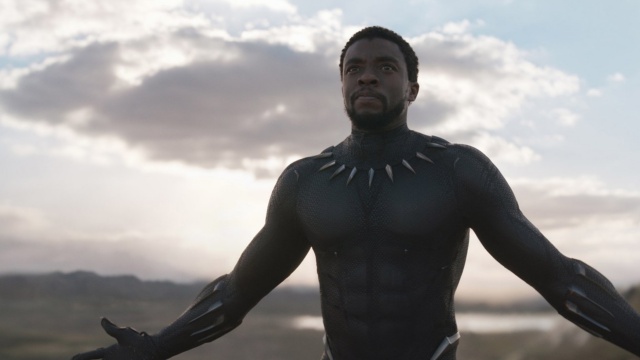 World building
In order to tell a truly good story, Coogler had to do a lot of world building, specifically when it came to imaging the fictional African country of Wakanda, as well as the vibranium lore that surrounds its origins.
A technologically advanced metropolis, there is a blend of African textiles, ceremonial masks, holograms and flying vehicles, to create a wholly unique look in the MCU. Just like Asgard in the Thor films has its own instantly recognisable aesthetic, Wakanda has carved out its own.
Some credit should go to Ta-Nehisi Coates too, whose recent run on the Black Panther comic books clearly had some influence on the script that Coogler co-wrote, as well as the world he brought to fruition on screen.
A few other nice touches we saw was the use of language, with the Wakandans speaking isiXhosa as their mother tongue. It's something that Prince T'Challa (Chadwick Boseman) and his father, King T'Chaka (played by our very own John Kani) spoke in Captain America: Civil War, which makes it nice to hear once again in the cinema.
Another pleasant aspect was the lack of influence from other Marvel projects. Unlike other recent movies like Spider-Man: Homecoming, Black Panther can easily exist on its own, free from the interference of the Avengers.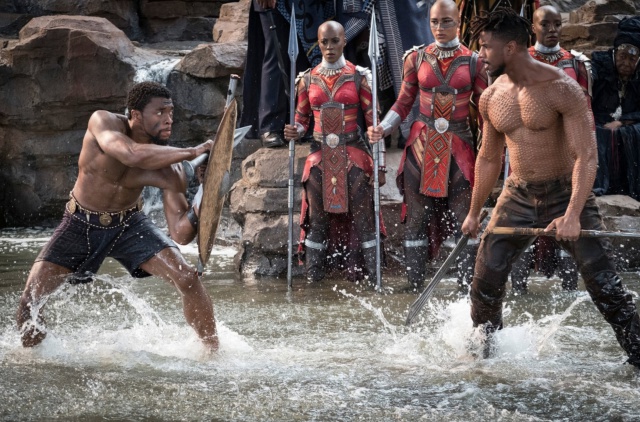 A great mix
Running just over two hours long, there can be the expectation that Black Panther will have peaks and troughs. In fact, it is the quite the opposite, with the action scenes spreaded out well, and sandwiched between scenes of superb banter with the cast, as well as more dramatic ones where tensions run high. When making a superhero movie the temptation is always there to push the action accelerator the whole time, but Coogler shows a deft hand at balancing things.
As such even if you're not a Black Panther, or superhero movie, fan, this one has something for everyone. Whether it be close quarters action or sweeping battles, trippy dream sequences, or social commentaries, Black Panther's got it.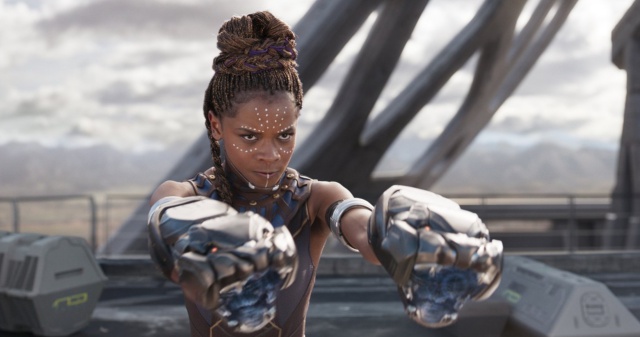 Supporting acts
While the fight for the Wakandan throne between T'Challa and Erik Killmonger (Michael B. Jordan, Creed) is the main focus for Black Panther, the film truly benefits from having such a stellar cast. With the likes of Forest Whitaker as Zuri, Angela Bassett playing his mother, Ramonda, and Lupita Nyong'o (12 Years a Slave) portraying love interest Nakia, in the mix, there is no shortage of acting chops on which to call.
Other characters of note are Okoye, powerfully embodied by Danai Gurira (The Walking Dead), who is the leader of the Dora Milaje, a group of female fighters that are akin to the Spartans of 300. T'Challa's younger sister and Tony Stark-level tech wizard Shuri (Letitia Wright, My Brother The Devil) is also worth a shout out, as she steals the scene several times throughout the movie with her quick quips.
Black Panther certainly has a great lead in Chadwick Boseman, but credit must go to the casting team for putting this superb group of actors together, showcasing just why it's so important to have a great supporting cast.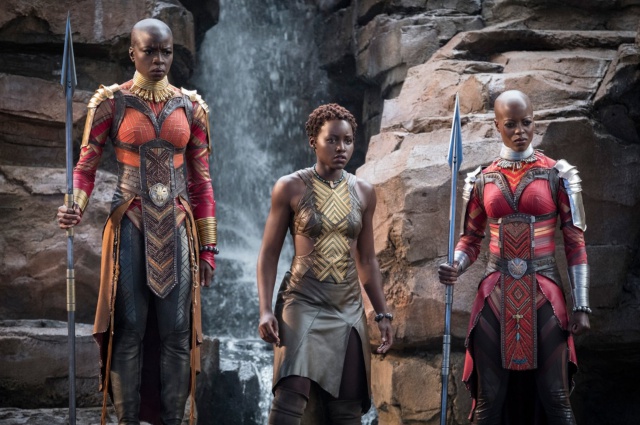 Final verdict
As Black Panther readies for its local release on 16 February, expectations are high for the film to deliver, in terms of visuals, story and box office takings. While we cannot predict the latter, it won't be because the former is lacking.
Perhaps the best all-round Marvel Studios film since the first Guardians of the Galaxy, Black Panther shows that the next phase of the MCU is in great hands if they follow the same blueprint.
SCORE: 8.5 out of 10.

A superb supporting cast; Well balanced action; A beautifully crafted world

A few accent glitches at points; Questionable inclusion of rhinos