When we reviewed Asus' EEE Pad Transformer Prime tablet earlier this year, we were undeniably impressed.
That tablet echoed so much of what we loved about another stellar offering in Asus' stable, namely the Zenbook ultrabook, that we could not wait to get our hands on the Transformer Pad Infinity.
In part, our excitement was justified, as the Infinity boasts a 1920 x 1200 Full HD screen that is a sight to behold. This is quite a bump in resolution, when compared to the Transformer Prime's 1280 x 800, and make no mistake, it shows. The striking screen is well protected by Corning Gorilla Glass 2.
However, there are also some letdowns as well that we also had to contend with.
First for the good news. As we have come to expect since reviewing the aforementioned
Transformer Prime
and
Zenbook
, the device's build is top notch. Thanks to a metallic (aluminium) spun construction it neither feels, nor looks cheap; instead every inch of the tablet gives the impression that no expense was spared to create a solid and strong device.
Design wise, a fairly thick black bezel surrounds the display, while the grey backing hints at the circular motif that characterised both its predecessors and lends it a classy, stylish appearance.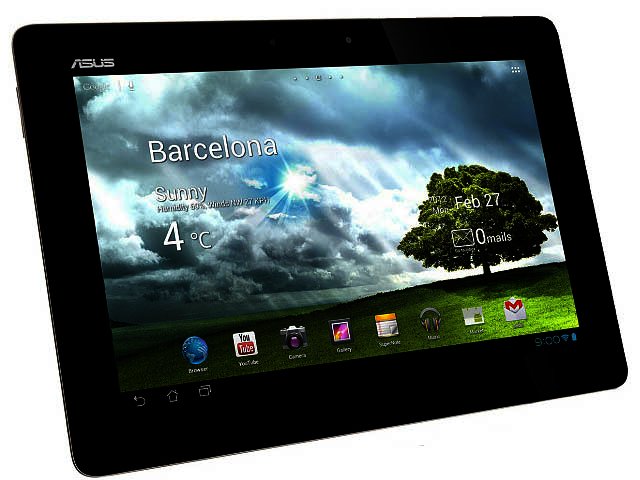 The Transformer Pad Infinity's 10.1" screen is a real beauty.
Stylish and a little too sharp
It was in the ergonomics department, though, that our major problem emerged. While the device does have rounded corners, our biggest complaint with the Infinity was the sharpness of its lines, particularly on the left hand side of the device when holding it in portrait orientation. This meant that holding it was not quite as comfortable as we experienced with the Transformer Prime.
Exacerbating matters was the fact that there is a fair sized open slot on the bottom left, right where one's left hand would be when holding it vertically, and we found ourselves snagging the fleshy palm of our hand on more than one occasion.
This slot is presumably not without its purpose, as it appears to connect to the optional keyboard (our test model didn't include it, unfortunately).
However, holding the device in portrait orientation simply felt too sharp for our liking, almost like pressing one's hand against a dull blade. We also have to note however, that this may not bother users the way it did us, nor did it overpower many of the other aspects of the device that we did enjoy. Holding it in a landscape position didn't share this same issue, as the left and right edges of the device when held horizontally were considerably smoother.
Screen hero
Beyond this though, it is the 10.1" screen that is clearly the hero here. Admittedly, it's not quite as breathtaking as the new iPad's Retina display, nor can it compete against the new iPad's 3.1 million pixels or 2048 x 1536 resolution.
What the Super IPS+ screen, with its 224 ppi pixel density, can boast though, is an inarguable level of sharpness and clarity, while its 600 nits of brightness meant it coped very well with natural light outdoors.
However, as is the case with all LCD screens, reflections do become an issue in direct sunlight, and the Infinity's screen is quite glossy to start with.
That being said, indoors, watching movies (whether full feature films or on YouTube) on the device was a joy. Movies and images boasted vivid colours, a wide range of contrast and, on the 598 g device, proved to be a pleasure to watch in landscape orientation. Our one criticism is that the sound through the built in speakers, while clear, was not terribly loud.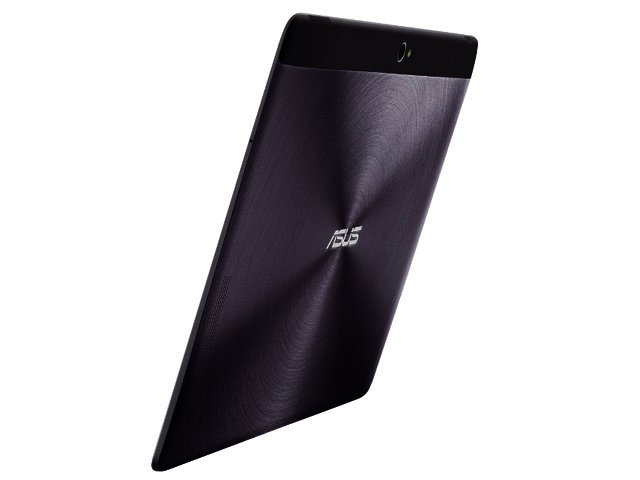 The tablet is both thin, and perhaps more importantly, at 598 g, light enough to hold for long periods without strain.
Performance puzzler
On the performance front, the Android 4 OS ran very similarly to Transformer Prime, namely, excellently.
Onboard is the Nvidia Tegra 3 quad core processor and 1 GB of memory, which accounted for buttery smooth performance when navigating the interface. Running apps, browsing the web and playing games such as Temple Run and Angry Birds Space, were handled with equal aplomb.
In our benchmarking scores though, the Infinity didn't quite rise to the heights achieved by the Transformer Prime, delivering an unexpectedly low productivity index score of 2985 and games index score of 1875 in Smartbench 2011, as compared with the
Transformer Prime
's return of 4500 on the productivity index, and 2523 on the game index.
Surprisingly though, this fell behind the
Galaxy Note
's scores of 4410 and 2457 respectively and was bested even by the dual-core Samsung Galaxy Tab 10.1's productivity index score of 3368 and gaming index score of 2377
In AnTuTu, it delivered a very respectable score of 5440, although we must admit, we expected higher scores in our benchmark tests, and real world performance didn't match the strangely low scores we encountered. However, this is a production model, so perhaps retail versions will more accurately reflect the actual performance.
Additionally, our test model came with 64 GB of storage, which we certainly appreciated, as we anticipated it being the kind of tablet we would want to store a good amount of content on.

Slow starter, Long laster
Another issue is that the device took a full 47 seconds to start up from being fully off; powering up from sleep was a far more acceptable 4 seconds. On the positive side of the equation, the tablet offered up a very decent almost ten hours of battery life.
Apparently, if one opts for the optional keyboard dock, the company asserts that this is then extended to 14 hours. Additionally, the dock adds a full SD card slot and a USB port; although the tablet on its own does sport a microSD card reader to expand the memory and a micro HDMI port to connect it to a larger screen.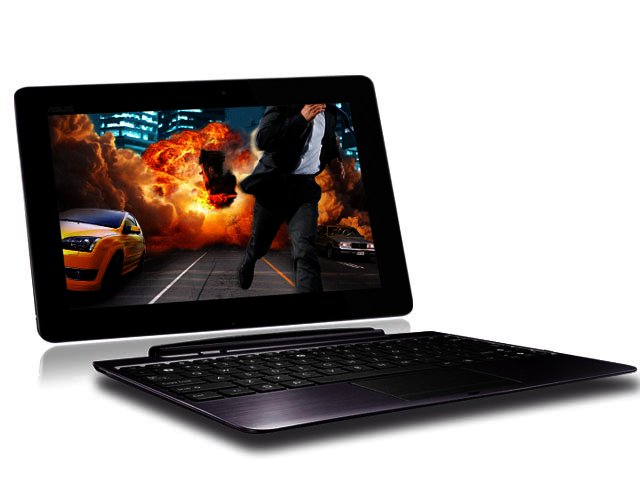 The optional keyboard dock adds a USB port and full sized SD card slot, as well as extending
the device's battery life.
Candid camera
Additionally, the tablet offers a two megapixel front camera (bumped up from the Transformer Prime's 1.2 megapixel) and an eight megapixel back camera with a LED flash. The latter in particular impressed us a great deal, especially when using it to take photos indoors.
Admittedly, we're not huge fans of using large, 10" devices to take photos. However, on the Infinity, we loved the camera controls, which are intuitively placed on the far right of the tablet when held horizontally.Most particularly, we loved the fact that the nifty zoom wheel is easily within reach. This actually made it a pleasure to shoot photos with the device, and reminded us a little of using large format cameras way back when (without the cumbersome weight).
The quality of the images was also beyond reproach. Even if the size of the device precludes it from being one's first choice for photographing subjects, it was still good to know that in a pinch, resulting photos taken with it would be very good.
However, using it to take photos outdoors in bright sunlight was less workable, only due to the reflection of one's own face when composing a scene.
To the point
In the final sum of things, the Transformer Pad Infinity is certainly a well made and attractive Android 4 tablet. Personally, we still found we enjoyed using the Transformer Prime more, as with the addition of the keyboard dock, it felt like more of a finished product.
That being said, Asus has clearly nailed device quality firmly on its head, while the high definition screen is without a doubt, the best on its devices to date.
It has a competitive RRP of R 5500 for the tablet only, or R 7000 with the keyboard dock.
Correction: The Asus Transformer Pad Infinity is sold only as a bundle with the keyboard docking station included for R9621.
Pros
Excellent screen
Fantastic build
Great camera
Docking station included
Cons
Ergonomic issues when holding vertically
Weak speakers
Slow to start from powered off

Excellent screen, Fantastic build, Great camera, Docking station included

Ergonomic issues when holding vertically, Weak speakers, Slow to start from powered off