The first thing we could not help but notice about the 14" EliteBook 8460P is how incredibly solid it looks and feels. The notebook has an attractive and modern chrome body, that seems reassuringly firm and impervious to the knocks and bumps that mobile devices are subjected to on a daily basis.
While this gives it a little bit of heft, 2 kg worth in fact, it does not feel unbearably heavy, but rather built to endure. This is most notable in its hinges, which hold the screen firmly in place, with the screen never wavering no matter how much we picked it up or carried it from one room to another.
Additionally, a large button can be found on the front panel of the base of the notebook, which locks the screen firmly in place when closed.
In the design department, while it may not be the flashiest notebook to land on our desk, it is stylishly attractive in a less is more kind of way, most particularly for its primary target market of enterprise and business users.
True performer
Beyond its look and feel, the EliteBook has plenty more on offer that we quite quickly started appreciating. Under its hood, the notebook packs an second generation Intel Core i7 processor (2620M) running at 2.70 GHz, along with a 280 GB hard drive and 4 GB of DDR3 1333 MHz RAM, which is upgradeable to 16 GB. Additionally, and somewhat surprisingly for a business notebook, an AMD Radeon HD 6470M, with 1 GB of graphics memory is also onboard.
While it would be stretching the truth to call the EliteBook a gaming notebook, this configuration is certainly enough to cater to a fair amount of gaming as well, for when the boardroom becomes a really bored – and boring – room.
Performance wise, the notebook delivered a perfectly acceptable 5056 3D Marks in our 3D Marks 06 test. However, this didn't attain the heights offered by another HP notebook running the Core i7 processor, the
Pavillion DV7
, which scored a far more impressive 10991. It was also bested by the
Toshiba Qosmio X500
, which scored 9590.
Despite this, the notebook still impressed nonetheless, continuing the favourable impressions offered by last year's
EliteBook 8840p
.
Most importantly, in general usage, the notebook bore out its high specs, offering silky smooth responsiveness when opening windows and running programmes and browsing the internet, as well as booting up refreshingly quickly.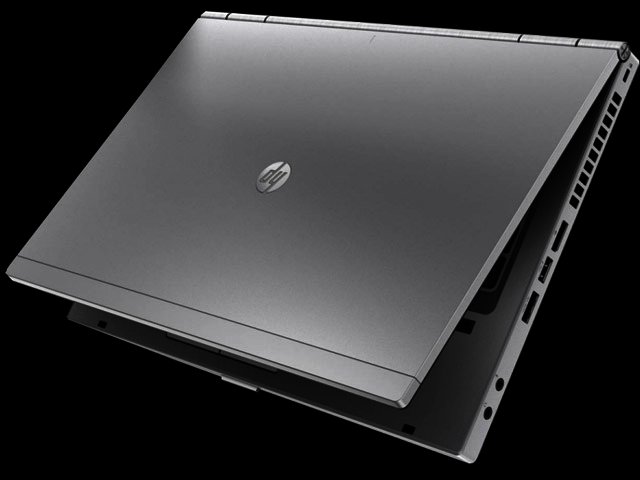 The EliteBook 8460p overall is a worthy contender for business user's attention.
Screen and keyboard

The 14" LED backlit screen offered a maximum resolution of 1600 x 900, while its anti-glare (matte) finishing meant distracting reflections were kept well at bay. While otherwise bright and sharp, this did have a bit of an impact on the screen's contrast and colour saturation though, particularly when compared to the high gloss screens that we have become accustomed to.

However, while the screen is sufficient, the chiclet keyboard and trackpad were far beyond adequate. For starters, the spill resistant keyboard sits in a noticeably recessed sink, which combined with the key's solid press, made the keys exceptionally accessible.
This made typing a pleasure; it felt as we were resting our hands while the keys were literally right at our fingertips. Even though the backspace and enter keys are smaller than usual, and the up and down arrow keys in particular are half sized, we didn't mind this much. It's a pity though that the keyboard isn't backlit, as this would have sealed it in our mind as one of our favourite keyboards on a notebook to date.

The one consolation is that there is a small pop-out lamp above the screen that you can engage to add some extra illumination, but personally we would have found screen backlighting more effective. Also, it should be noted that there is not a separate numpad though.

Additionally, the responsive trackpad, which is generously large, showed no falloff of responsiveness at its corners, while another set of left and right mouse buttons joined a sensitive trackpoint just above the space bar.

All in all, this provided enough reason to leave our mouse in our notebook bag, as typing and navigating the EliteBook was an absolute pleasure, proving to be comfortable, easy, accessible and reassuring to the touch. Despite its rather high-end processor, the notebook never got unbearably hot, or even came close to becoming uncomfortably warm for that matter.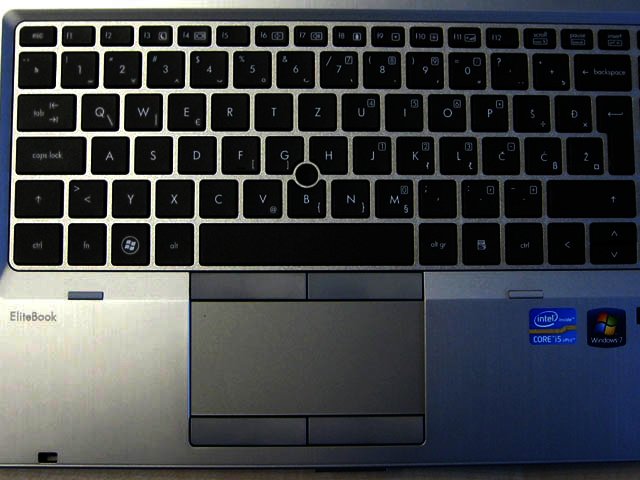 We thoroughly enjoyed typing on the EliteBook's superb keyboard.

Important points

One of the primary concerns in a notebook though, and understandably so for business users in particular, is battery life. In this regard, the EliteBook performed admirably, offering us about six hours, bearing in mind that we cranked the screen up to full brightness during the course of our review.
Dropping screen brightness to the 50% mark could quite easily have squeezed longer life out of the notebook, up to eight hours. Additionally, it should be noted that the notebook does offer a secondary battery connector, for a slice battery, which could extend this considerably. As is the case with every notebook, battery life does follow usage patterns though, with Wi-Fi and screen brightness usually being the main culprits in sapping one's battery.
While Beats Audio technology (as found on other HP notebooks such as the
dv7
) is not onboard, the integrated SRS premium sound showed itself to be more than adequate, and closer to exceptionally loud and clear, whether played through the notebook's two speakers or headphones.
Thanks to its HD webcam (which can render 720p videos) and integrated microphone, Skype sessions and teleconferencing are ably catered for.
Security services
As we have come to expect from business and enterprise orientated notebooks, security is of prime concern here, and is addressed with an exhaustive range of options. On the hardware front, this includes a fingerprint scanner, while HP's security manager software offers features such as theft recovery, password and credential manager, drive encryption and embedded security.
Additionally, Device access manager can be used to prevent certain types of devices from being used on the machine that could compromise its security, while Privacy manager adds an additional layer of security to emails and documents using fingerprint authentication.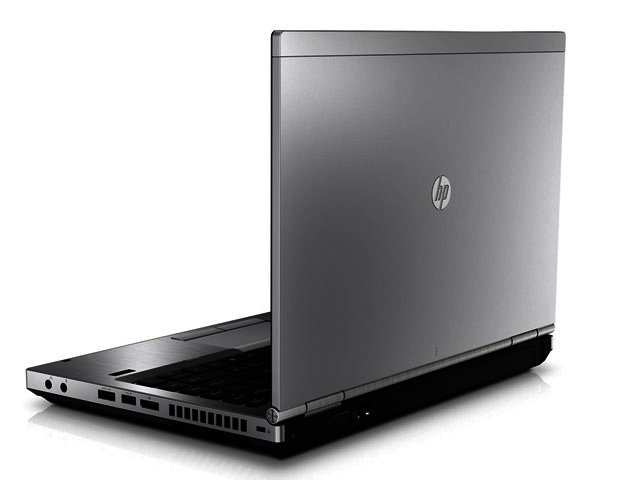 While the notebook is on the chunky side, it is very attractive nonetheless.
Useful Ports

The bevy of ports offered by the EliteBook are quite liberally spread across the back, left and right sides of the notebook. These include two USB 2.0, 1x eSATA and USB 2.0 combo port, an SD/MMC slot along with an external VGA monitor port. Quite discretely but nonetheless useful, three quick launch buttons reside just below the screen for one touch access to volume control, internet access, and HP's connection manager, where Bluetooth and Wi-Fi can be easily turned on and off.

To the point

As a business notebook, we loved the EliteBook's solid build, its comfortable keyboard and its responsive trackpad and trackpoint. For most users, the Core i7 processor, 280 GB hard drive and 4 GB of RAM should be more than sufficient, while commendable battery life meant that we wouldn't stress too much if we forgot our charger at home or the office.

While it's far from being the thinnest or lightest notebook available, it certainly felt like one of the most durable that we have come across to date. And this is ultimately what makes the EliteBook a very viable business partner in our opinion.

Pros

Solid build
Commendable specs
Excellent performance across the board
Potential for superlative battery life (with slice battery)

Cons

Chunky
Unremarkable screen
No backlighting on keyboard.

Solid build, Commendable specs, Excellent performance across the board, Potential for superlative battery life with slice battery

Chunky, Unremarkable screen, No backlighting on keyboard.