<< PREVIOUS PAGE
NEXT PAGE >>
Toshiba certainly knows how to make solid devices, and its Excite 10 tablet - also called the AT300 - is ample testimony to this fact. The big question is, in lieu of Android Jelly Bean devices and Retina displays, can an Android 4.0 (Honeycomb) tablet still impress?
To start with, the tablet certainly inspires confidence from a build perspective, being reassuringly solid, and at 9 mm, thin enough. A very nice, stippled aluminium back further makes it comfortable to hold for long periods, which is helped by the Excite 10's weight of 599 g – certainly a lot lighter than their previous effort, the AT100's 765 g (
review
).  
Tough enough
The Excite 10 feels somewhat more compact than other 10.1" devices that have crossed our path, a factor which certainly counts in its favour when holding it in one hand.
This also lends itself a little more to using the device as an ebook reader (particularly with the excellent ebook reading app, Aldiko), as well as an Android gaming device. Proving that once again, small touches make a difference, the device's gently rounded corners, and decent, but not overly thick bezel, further makes for an ergonomic fit.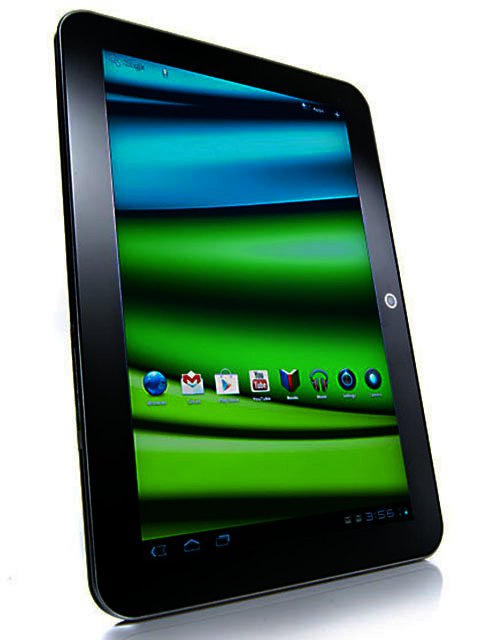 It may not be boast the portability of a 7" but holding the tablet in one hand in a portrait orientation
for long periods is quite comfortable nonetheless.
Perform for me
Beyond the surface appeal, and further boosting the tablet's durability, is the presence of Corning Gorilla glass. Despite only having a 1280 x 800 resolution (149 ppi), in use we had few complaints about the screen, which offered up deep, saturated colours, and which we found was a pleasure when watching movies.Moreover, the Excite 10's sound is satisfyingly loud, if a little tinny when pushed to maximum.
Performance is also speedy, thanks no doubt to the Nvidia Tegra 3 quad core processor (recently superseded by the Tegra 4) and 1 GB of memory. Together, these still offer formidable performance, as born out by our AnTuTu benchmark, which returned a very good score of 12 356, just a shade below the Galaxy Note 10.1's (
review
) score of 12 415.
Worth noting however, as that this is still much better than the Nexus 7's (
review
) 10 636 or the Galaxy S3's 11 887; neither of these devices were laggards by any means.
Additionally, in SmartBench 2012, we received a Productivity Index score of 3346 and a Gaming Index score of 1892; which was once again bested by the Galaxy Note's scores of 4941 on the productivity index, although it did beat that tablet's Gaming Index score of 1772.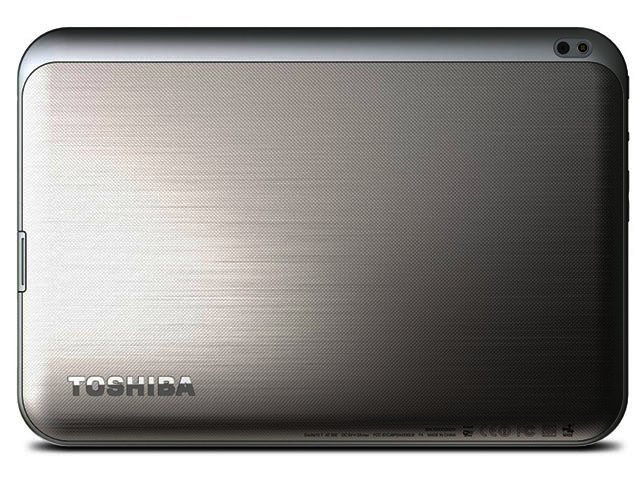 The very nice stippled aluminium back further ensured that in hand, the tablet was both comfortable to hold and felt reassuringly solid and not inclined to accidentally slip from one's grasp. 
Highlights and hurdles
Perhaps more telling, and definitely more important than those numbers, is general performance. On that front, we had few if any complaints. Granted, the Excite 10 cannot boast a Retina display as can the iPad, or a stylus based interaction, as found on the Galaxy Note 10. However, it nonetheless offers up a speedy, responsive and fluid experience across the board, whether browsing the internet, watching movies, running apps or playing games.
Equally as important, we found the device's battery life to be very good, close to the ten hour mark. With moderate, or infrequent usage, we found the device exceeded that, while its capacity to retain a charge when leaving it inactive for several days was very impressive.  
One inexplicable stumbling block that we encountered was an inability to access the Google Play store for a few days despite there being no connection problems with our home network; an issue that resolved itself within a few days. Whether this was a problem with the tablet's software or hardware, we cannot say for certain.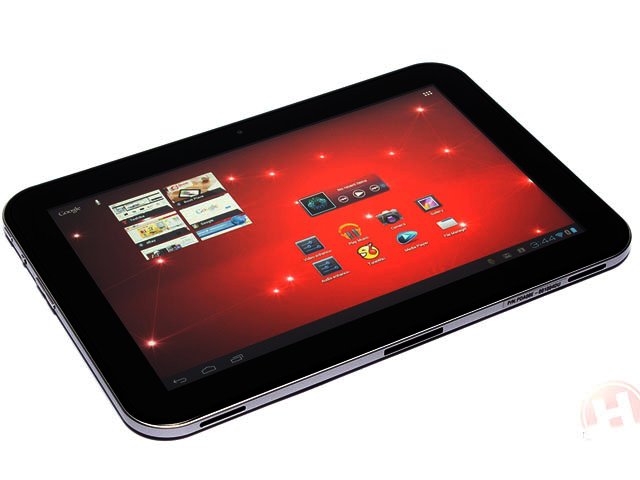 While we particularly appreciated the full SD card slot, we were pleasantly surprised by just how well 
this tablet performs. 
And now for something different...

One considerable differentiating factor of the device, and something we appreciate in any tablet, is the presence of expandable storage via a full sized SD card slot, making this one tablet that can actually host up to 128 GB of storage.
For those who capture photos on SD cards and want to quickly and easily review them when out and about, without first hunting for an adapter, this is a boon. Additionally, the tablet further sports a micro USB 2.0 and micro HDMI port, but, alas, no full sized USB 2.0 port for flash drives like the AT100.
The end result is that for once, we had no qualms about cramming our tablet full of numerous movies, which is a win for media junkies.
Rounding out its features are a 2 megapixel front facing camera and a 5 megapixel snapper at the back, although, don't expect the latter to replace your compact camera or DSLR, and for the unenlightened, you would still look silly holding it in front of you while taking a picture, so please just don't do it.

To the point

In many respects, the Excite 10 is a very solid entry from Toshiba. Yes, you get tablets with better displays now, but for those who require a tough device that can accommodate plenty storage as well as the versatility of swopping large capacity SD cards, it's an attractive proposition, and, in itself, an exciting prospect.
It has a RRP of R5 500 for the 16 GB model and R6 000 for the 32 GB version, not bad when you consider that a Galaxy Note 10.1 32 GB will cost you in the region of R8 000.   
<< PREVIOUS PAGE
NEXT PAGE >>

Excellent build, Compact and ergonomically designed, Full SD card slot, Very good performance

Middling screen resolution, Inexplicable Google Play problem