One need only take a look at our Top 5 Entry-Level smartphones for 2015, to see that quality in the mobile device space is very easy to find. Indeed, many a manufacturer has proved capable of delivering solidly specced devices for very little moolah. Alcatel Onetouch (now Alcatel) is one company aiming to impress in this highly competitive market, with the entry-level Pixi 3 (4.5) setting you back roughly R900 depending on carrier.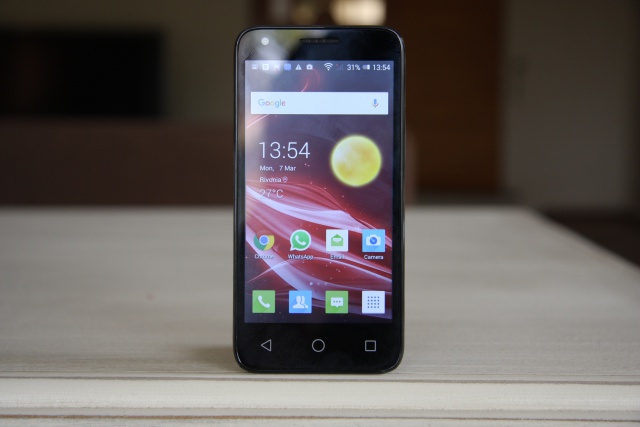 At a price
It turns out that these days R900 can buy you quite a bit. As the name might have hinted, up front is a 4.5" display with a so-so 480x854 resolution. From a crispness perspective, it delivers as expected, with content looking sound on its screen. There is a slight issue of dullness, even at full brightness, which presents a problem when using the Pixi 3 outdoors.
The display epitomises much of the Pixi 3's design, as there is a fair amount of give and take. While the 4.5" screen is generous by entry-level standards, it does not lend itself well to heavy duty web browsing and video watching, as a result of the display resolution.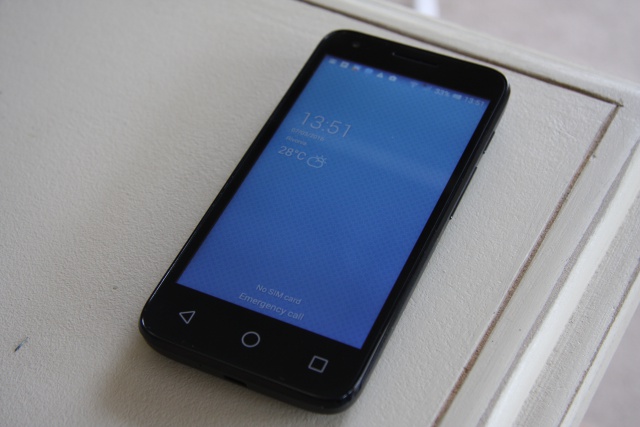 Added to this is a 5 MP camera on the rear, which is common among the entry-level crowd. As expected, it does an okay job while shooting outdoors, but yields very grainy images when capturing at night. As such, for entry-level users who need a bit more on the camera front, opting for a device with an 8 MP camera might prove a smarter choice, like the one found on the Blackview BV200 (review). Mind you that phone is twice as expensive at R1 900.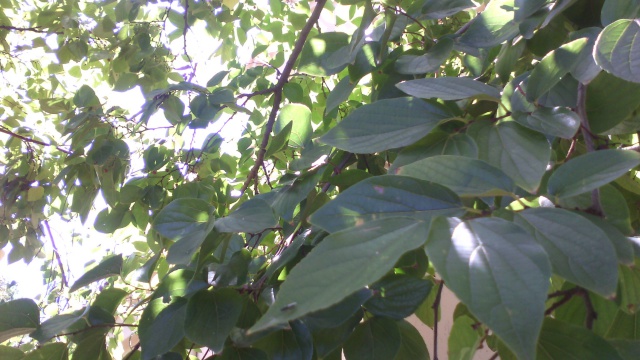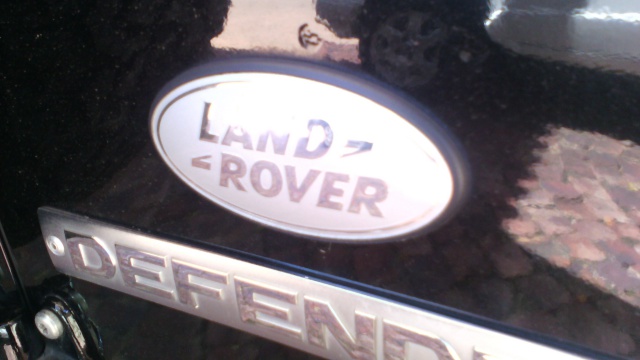 Sample images.
Memory loss
Although a bang average display and camera are small gripes, it is the onboard storage that truly disappoints. According to the specs sheet, the Pixi 3 has 4 GB, but taking a look at the applications tab on the phone itself shows just under a paltry 1.9 GB available to users. As you might expect, that space gets quickly chewed up by downloading a few apps.
When you add photos and contacts to the mix, it leaves very little room to play with. As such, one is compelled to purchase a microSD slot, with the Pixi 3 capable of handling up to 32 GB of additional storage.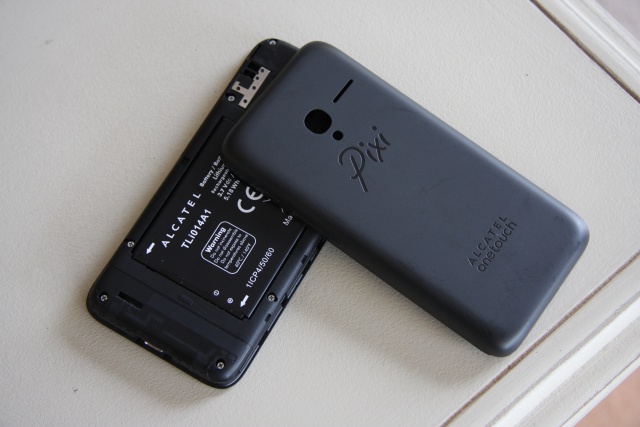 Making such a purchase will not break the bank, but I worry how the Pixi 3 will cope in the long run. The memory, or lack thereof, caused quite a problem when I began benchmarking. With very little onboard space to work with, I was forced to download, test and then delete three different benchmarking apps, which is the first time I've ever had to do so when reviewing a smartphone.
The benchmark scores did not make for great reading. On AnTuTu (3D) it racked up a total of 12 535, which is the lowest score I've recorded for the past six months. It did not fare any better on 3D Mark either, only capable of performing the standard Ice Storn test and receiving a score of 2537.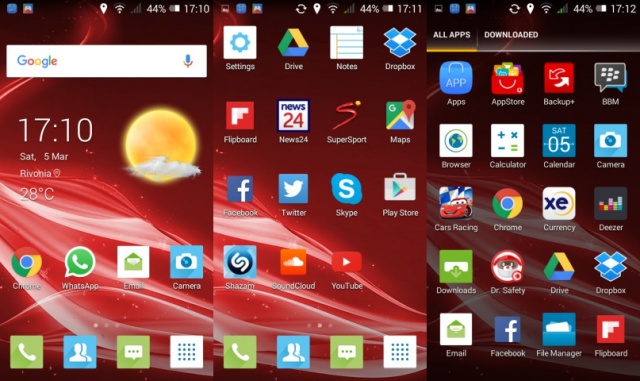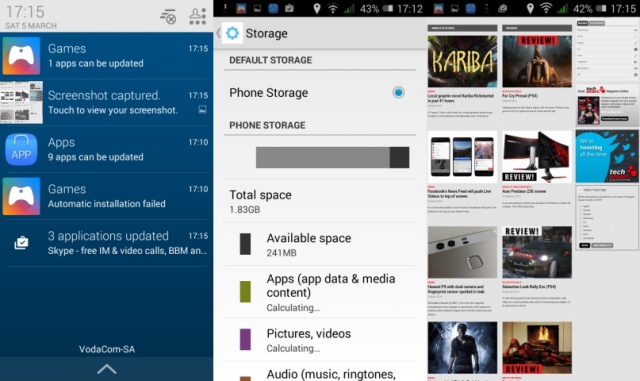 Missing pieces
After you've gone and bought yourself a microSD card to accompany your Pixi 3. Your next concern will be 4G, or rather its absence. The Pixi 3 (4.5) comes with 3G+ broadband connectivity to call upon, but cannot make the jump to 4G should that network present itself.
While this might not seem an issue right now, as 4G is not always readily available across South Africa, the moment it is, the Pixi 3 will feel a little outdated. 4G is not simply the domain of flagship devices, but entry-level ones too, with the aforementioned BV2000 and Motorola Moto E (2nd Gen) (review) catering to it.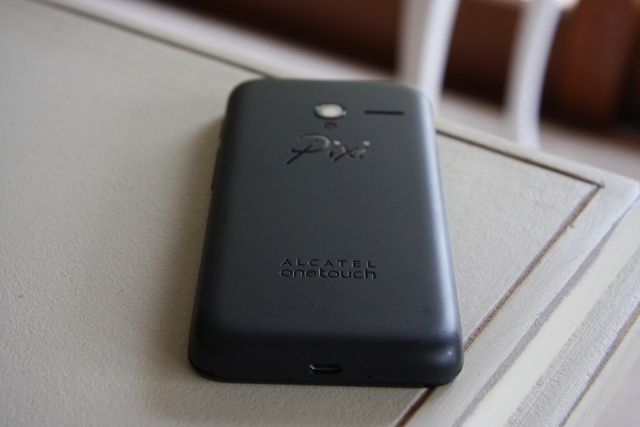 Final verdict
With so many well-built, solidly specced entry level devices available at the moment, the Pixi 3 feels a little outgunned. On the display, camera and design aspects, Alcatel has been able to do a good job for a device that only costs R900. For me though, the Pixi 3 feel far more sluggish than I had anticipated. As a result, it's a device that feels off the pace. The only thing counting in its favour at the moment, is the fact that it costs less than R1k, just remember the extra cost of a microSD card.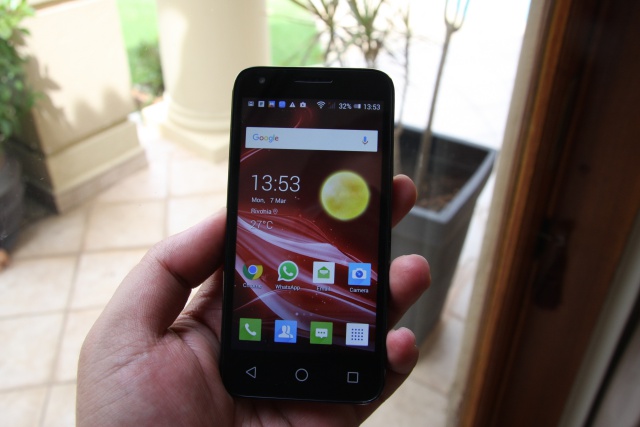 Solidly constructed, Well sized, Great price point

Very little onboard storage, Dull display, Slow processor