It's not much of a secret that BlackBerry has been struggling the past few years. Despite its sales shortcomings, BlackBerry has been able to put together some interesting and well made pieces of hardware. A clear example of this is 2014's Passport (review), with a square form factor and an innovative keyboard showcases just how good of a smartphone it truly is. One downside however was BB10, which although a functional OS, felt a step behind the likes of Android and iOS.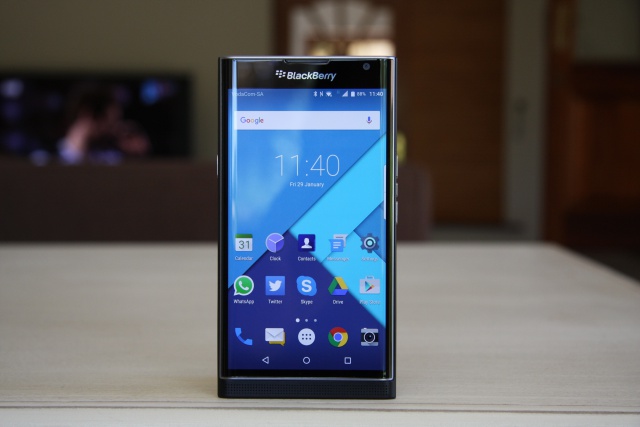 Making the switch
Perhaps that's why BlackBerry turned to Android as the go-to OS for the new PRIV, a slider smartphone that tries to distinguish itself from the candy bar shaped smartphone crowd. Unlike the Passport however, the PRIV hides its unique quirks. In this case taking the guise of a QWERTY keyboard, which is revealed by pushing the display of the PRIV upwards. In fact, in full touch mode, you'd struggle to even realise that the PRIV is a slider phone at all. As such, should the PRIV's slider design take you aback, it can still remain discreet enough to win you over given time.
Moving to the front again, the display too is mightily impressive, serving up 540 ppi of pixel density. Consequently, the 5.4" (1440x2560) screen is great for web browsing, watching videos, playing games and the like. As a multimedia device then, the PRIV hits the mark, with its 5.4" of real estate proving a welcome addition.
I'll deal with the PRIV's keyboard shortly, but let's first address the exterior. Up front is a sumptuous QHD curved 5.4" display. The display is mightily impressive, serving up 540 ppi of pixel density. Consequently, the 5.4" (1440x2560) screen is great for web browsing, watching videos, playing games and the like. As a multimedia device then, the PRIV hits the mark, with its 5.4" of real estate proving a welcome addition.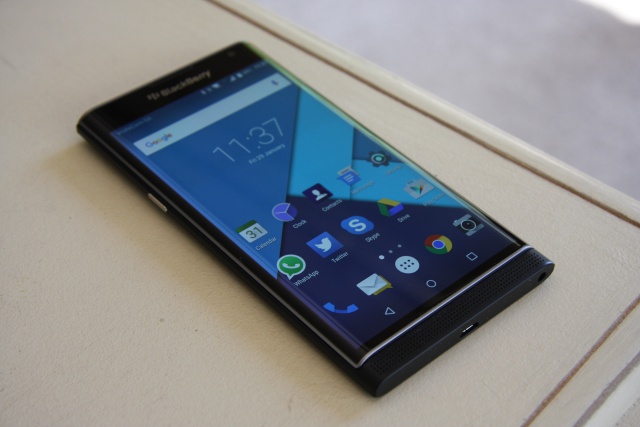 Heating up
The curves are not dramatic as say the Galaxy S6 (review), but still noticeable enough to pique one's interest. It measures 2.83" wide, which is close to phablet territory. Consequently, anyone trying to pull off one-handed use will come up short. BlackBerry has however made the curves of the PRIV's back, mirror that of the display, which ups the degree of tactileness a tad.
The back cover though is a little more slippery than BlackBerry flagships of the past, with a faux carbon fibre design placed atop. The back cover feels a little thin to the touch, which became a problem when multitasking as the PRIV had a propensity to heat up. As such, an additional cover might not be out of place to ensure heat radiating from the back doesn't become a major problem while handling.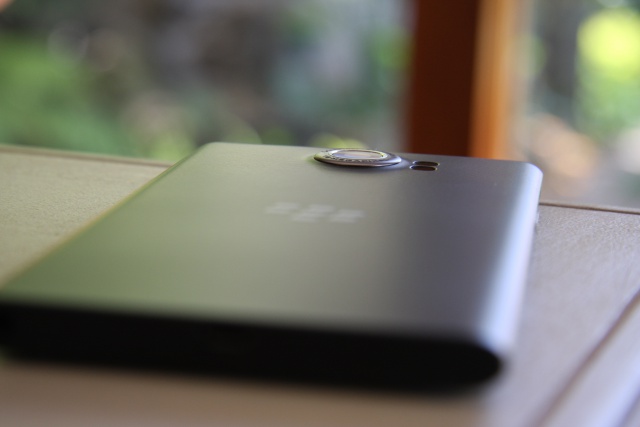 Sharp shooter
Sticking with the back for a moment, BlackBerry has opted for a 18 MP primary camera on the PRIV, which also comes certified by Schneider-Kreuznach. When stacked up against the likes of the Galaxy S6, LG G4 and Sony Xperia Z5, the PRIV's offering more than holds it own, producing fantastic images in both high and low light conditions. It can also record video in at a crisp 2160p at 30fps, or 1080p at 60fps. As such, for smartphone users who pride themselves on having a top notch shooter at hand, the PRIV is one to look at. Taking care of business up front is a 2 MP option, which might not satisfy ardent selfie takers looking for large images.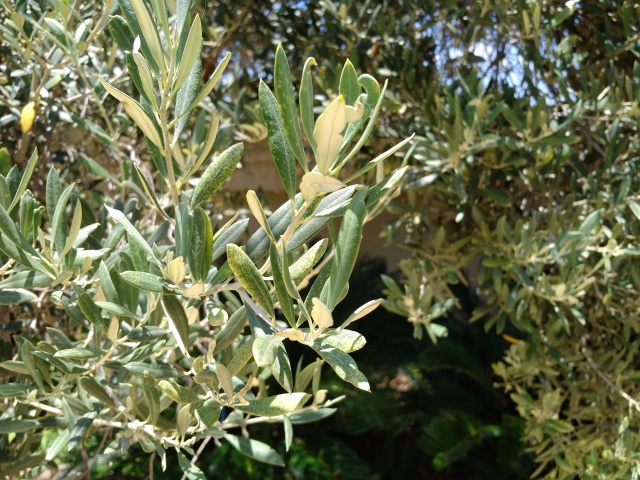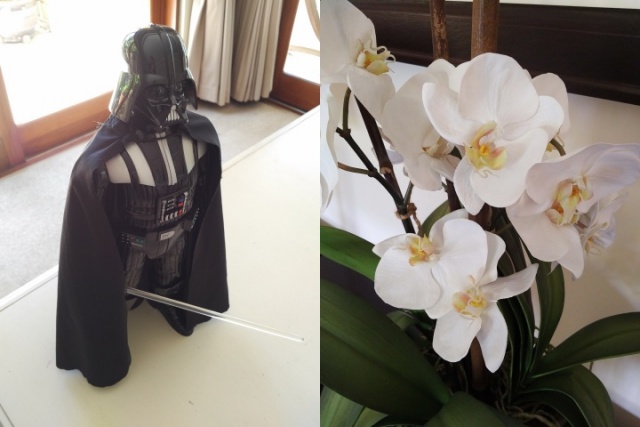 Sample Images.
BlackBerry flavoured Lollipop
When you boot up the PRIV, you're greeted by the Android mascot holding a BlackBerry branded shield. This image encapsulates everything you need to know about the PRIV's OS and UI. With Android at its core, the PRIV looks and feels like every other device sporting Lollipop (5.1.1). The key difference however comes with BlackBerry handling the security and privacy elements, with DTEK by BlackBerry the appointed app. Much like basic PC antivirus software, DTEK provides a continuous system check of all the apps and services running on the PRIV. As such, users have a holistic look at what apps do/do not have access to, and just how well protected their device is.
The one other element that is decidedly BlackBerry is the Hub, where text messages, emails and social media notifications are pooled together into one seamless view. Just like the BB10 version, one can action replies, calendar events and reminders for BB Hub content with a few simple gestures. It isn't as intuitive as its BB10 OS brethren though, with entry into specific text messages or emails not always leading me back to the Hub when I hit the return button. Whether or not this is an integration issue between Android and BlackBerry is unclear, but this flavour of BB Hub does not feel as fully optimised as the pure BB10 version.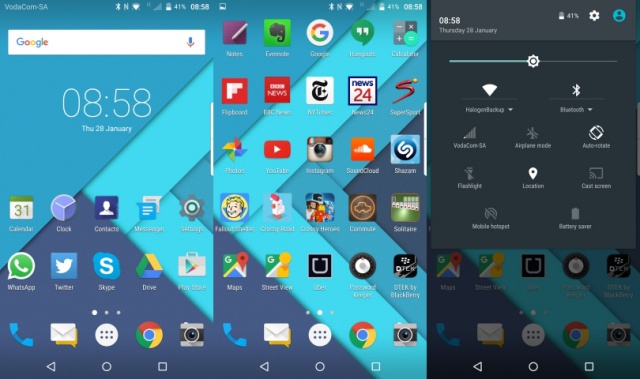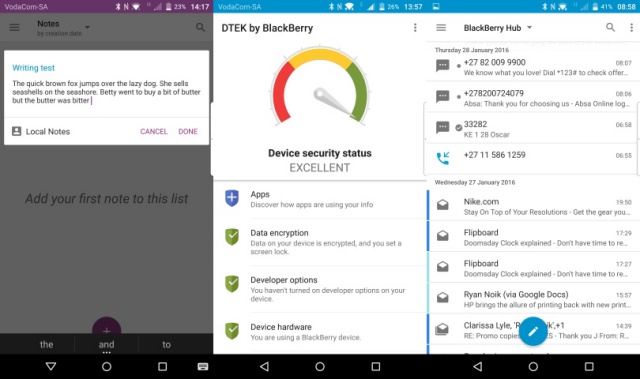 A familiar feeling
A big part of the PRIV's distinction lies in its physical keyboard, which is capacitive in nature and tries to bring back the satisfying press of keys for nostalgic cellphone users. BlackBerry did the same thing with the Passport, showcasing that a keyboard could be just as productive as its on-screen full touch rival.
Ultimately though, the PRIV's keyboard experience is not as good as the Passport's in my opinion. Part of the reason why is the fact that the keyboard can be neatly hidden away, meaning one does not necessarily feel compelled to use it as you might with the Passport or touch and type BlackBerry Classic.
One other issue of concern for me was trying to cycle through different keyboards (alphabet, numbers, symbols) all from the physical QWERTY keypad, which felt like it took more steps than on the screen, even with the nifty text prediction function in full use. All in all, the physical keyboard is nice to have at times when you're simply jotting down notes or quick text messages, but when compiling full emails, or trying to edit a document on the fly, the full touch alternative feels better.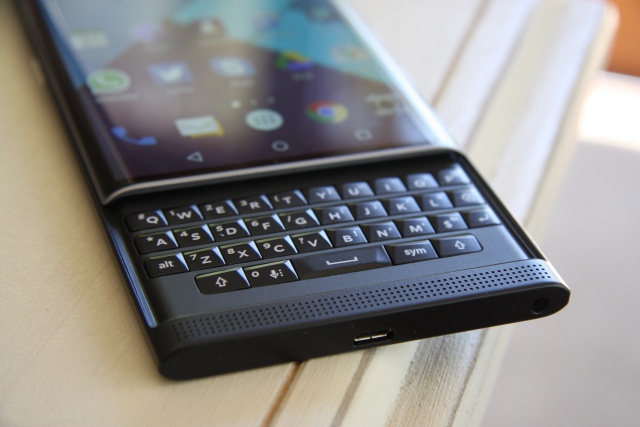 Solid core
Shifting from the keyboard a little deeper. The PRIV houses a hexa-core Snapdragon 808 chipset internally (dual-core 1.8 GHz cortex-A57 and quad-core 1.44 GHz cortex-A53). While most big name flagships go for the octa-core Snapdragon 810 offering from Qualcomm, this chipset is not found wanting. It's partly thanks to the use of 3 GB of RAM, which means multitasking can be taken in one's stride. The benchmarking scores reflected this, registering a total score of 59 298 on AnTuTu, falling just short of the Sony Xperia Z5's 61 066, but topping the Huawei P8's 44 108 and the Samsung Galaxy Note Edge's 50 016 (tested on older versions of Antutu).
The PRIV also comes fitted with a sizeable 3410 mAh battery, which delivers up to 22 hours of mixed use according to BlackBerry. My time with it yielded a similar result, getting through a full day's usage and then some, only requiring a recharge at 11:00 the following day.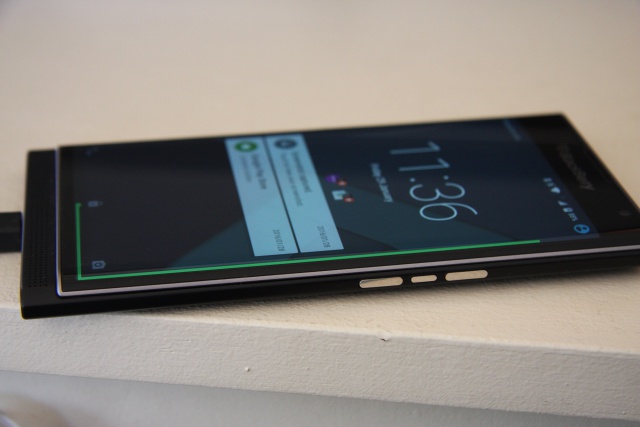 Final verdict
If a flagship device is judged by a handful of elements - display, camera, battery life, CPU performance - then the BlackBerry PRIV comes out tops. The real issue is price however. At just shy of R13 000, depending on your carrier of choice, the PRIV is competing with the likes of the iPhone 6s and Galaxy S6. In that high-end price bracket, smartphones cannot afford to have any sort of kinks in their armour. As such, smaller hitches, like the hot back cover, become full blown concerns, as well as that little voice in the back of your head saying that you don't have the top of the range Snapdragon chipset. As a result, a solid all round device that tries to differentiate itself from the crowd is hampered by a big price tag.
The physical keyboard too, although great in use, does not form the core of the PRIV's experience, as it does on the BlackBerry Classic (review) and Passport, which makes it feel like it's lost some of its essential BlackBerry essence. It is, however, there if the need strikes, but I ended up rarely using it.
Will the PRIV bring back old BlackBerry addicts that in the meantime moved on to Android? If you can live with the price tag, certainly.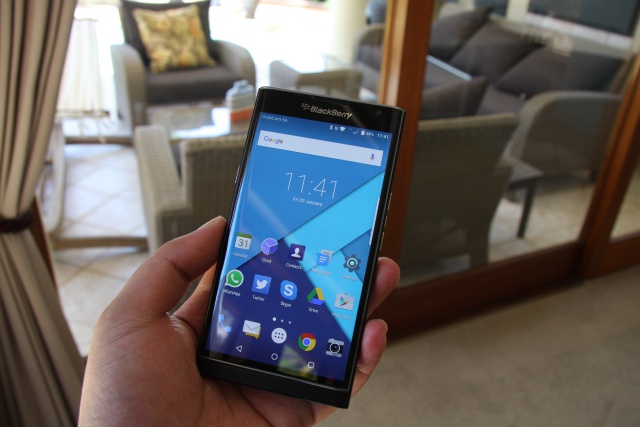 Beautiful display; Great battery life; Fully blooded Android OS; Superb Camera

Too pricey; Heats up when multitasking; Physical keyboard easily forgotten