It's a good time to be browsing the midrange market right now. The first full HD 5" devices have started rolling out, while there are loads of devices competing to earn your hard earned bucks.
If you are on the prowl you are going to find that there are some standard specs on offer from most manufacturers. There will be a 5" screen (720x1280), 2 GB of RAM, 16 GB of storage plus an SD card slot, a quad-core (or octa-core if you are lucky) processor and a day's worth of battery life. Recently, we commended the HTC Desire 626 (review) for coming in at about R4 400, which seemed like a good price. Chinese manufacturer Hisense however, pushes it even lower, coming in close to a grand cheaper at R3 500 for the Infinity PureShot LTE (L671).
For this you receive a 5" (720x1280) screen, a Qualcomm Snapdragon MSM8929 octa-core processor running at 1.36 GHz, 2 GB of RAM and 16 GB of space with MicroSD card support. Not a bad deal in our books, taking into account that you also have dual-SIM support and LTE connectivity for faster download speeds (I received 64 Mbps down/21.73 Mbps up on MTN).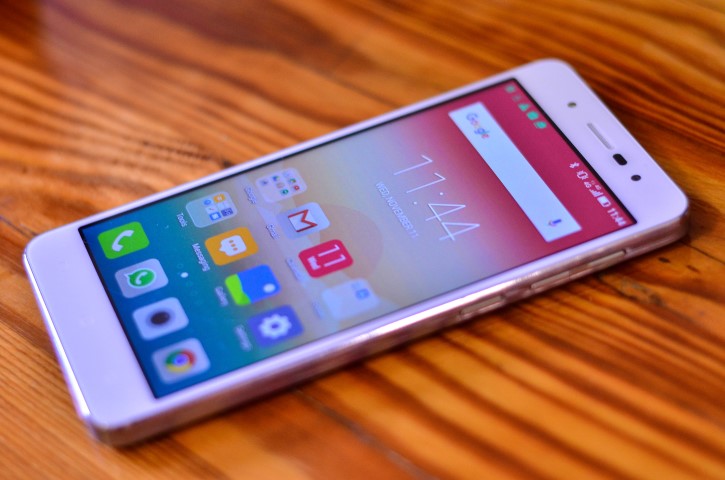 Looks don't kill
As can be expected the PureShot is not one of those swanky unibody smartphones, rather it comes draped with a plastic design and a faux metal lining the body. Stylistically it does little to distinguish itself, even my white review unit wasn't a bad looking device. The quality of the screen is sharp and I'm a big fan of the Corning Gorilla Glass 3 that's employed, since after two weeks of solid use there wasn't a scratch on the screen.
The Pureshot LTE contains an interesting feature on the 5 MP front camera – an LED flash. When I first heard about it, it evoked images of ghost like faces due to overexposure. Not so, since in general it kept blow-out at bay, providing relatively good looking pictures. The 13 MP back camera was also satisfactory, with no real complaints regarding image quality.
While the Pureshot's onboard speakers are quite loud, the sound is very tinny with a particular pitch that makes you quickly turn the volume down when listening to a podcast. One final piece of critique is its 2200 mAh battery that gave up the ghost in the early evening.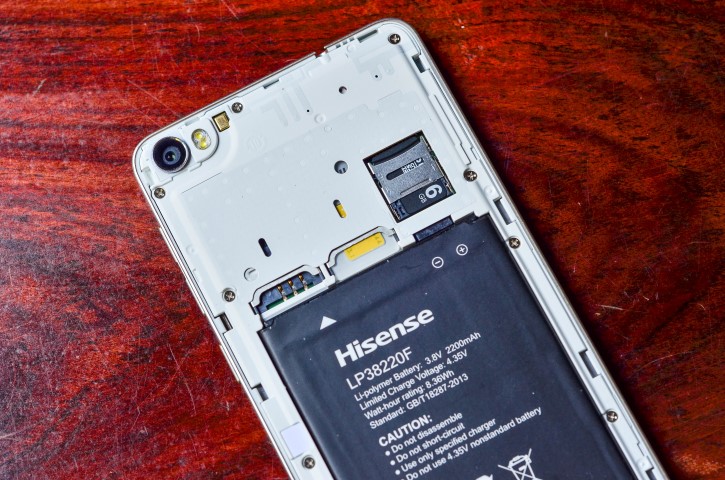 Eight cores do help
The 1.36 GHz Snapdragon MSM8929 octa-core processor kept things chugging along quite nicely, although if you are a power user and multi-tasker it might be good to aim higher. It started lagging when trying to swop between apps and I had to contend with Chrome crashing a couple of times. The phone also heated up at the back too when the processor had to do a lot of work.
For the price of the PureShot I thought it might miss out in benchmarking, but it proved not to be the case, with its 32 601 beating the Motorola Moto E (2nd Gen) (review), HTC Desire 626 and Samsung Galaxy A5 (review). Our current midrange favourite, the Sony Xperia M5 (review) still topped the Hisense with a score of 39 959.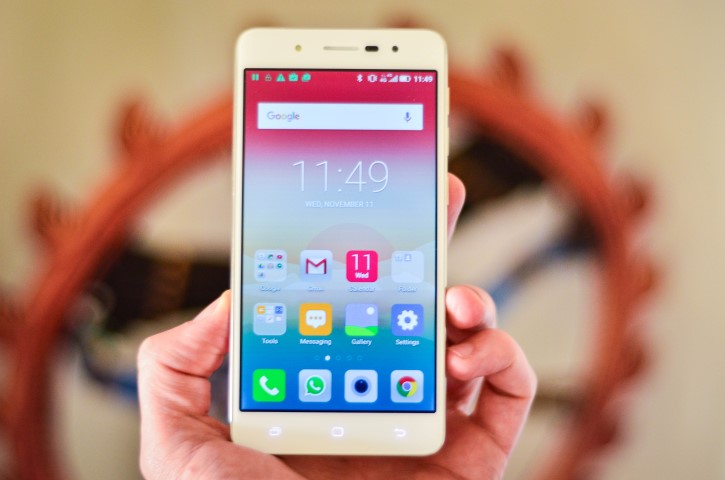 Good phone for a nice price
For R3 500 I didn't expect much, but it just shows the power of the Chinese manufacturers to pump out devices such as the Hisense PureShot LTE for that price. The PureShot is not the most stylish smartphone, but it gets the job done, in some cases even better than the competition retailing for a fair bit more. The cherry on the cake is its LTE connectivity, which could just be the deal clincher when choosing your next device.
Sample photos taken with the Hisense PureShot LTE.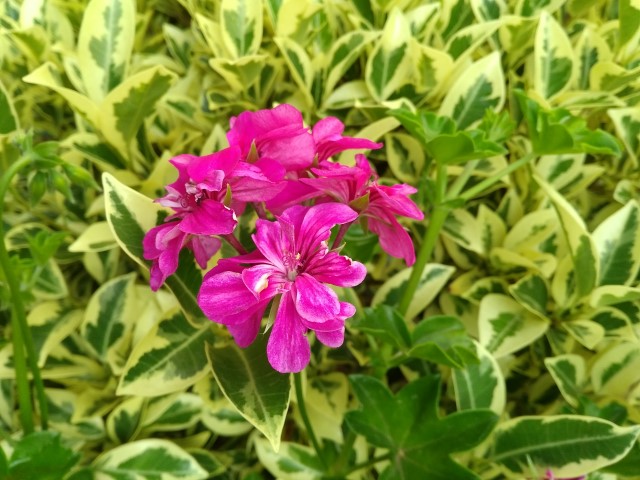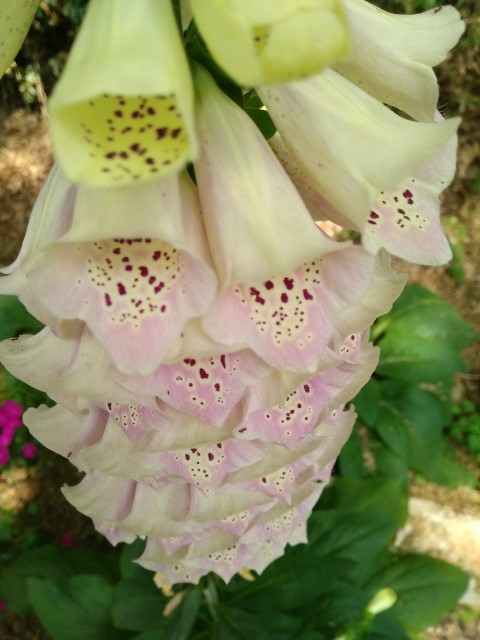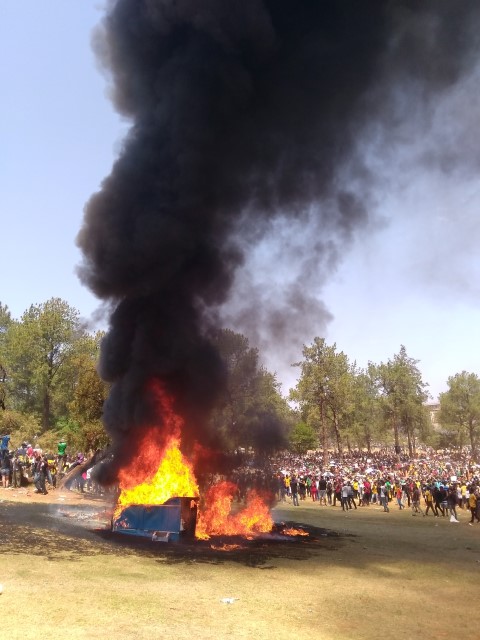 Very good value for money, nice cameras with LED flash on the front too, LTE, dual SIM

Can heat up a bit, not always that fast, plastic design