Last year
WRC FIA World Rally Championship
impressed us with its enjoyable and rewarding gameplay, but then made us a little car sick due to lacklustre and underwhelming graphics. Now, its successor, WRC 2 has slid onto the gravel and dirt plastered gaming road. Does it have enough gaming horsepower to push us back into our seats or will it get a flat en route?
WRC stamp of approval
Seeing that this game, developed by Milestone, has been officially sanctioned by the
WRC
(FIA World Rally Championship) it offers an exclusive driving experience in terms of rallying, over competitors such as
Dirt 3
. This is because WRC 2 sports all the official cars, teams, drivers and co-drivers from the current WRC season, as well as the support championships the likes of S-WRC, P-WRC, as well as the WRC FIA Academy. Additionally, all the legendary Group B and Safari cars are included within its rallying garage.
WRC 2 delivers all 78 stages, 86 drivers, five Super Special Stages, 14 locations featuring different terrain conditions, as well as an Urban Stage set in Berlin, which have all been authentically recreated to deliver a faithful virtual experience of the technically challenging real world sport. All of this means that fans of the WRC and motorsport will consider WRC 2 way before any other rallying title.
The Road to the WRC is paved with treacherous trails
Besides all the standard game modes such as Single Rally, Championship and Time Attack, gamers will find that the Road to the WRC career mode has been expanded. This mode allows you to kick-off your rallying career at the WRC Academy to ride it through all the way to being crowned World Rally Champion, along the way building your reputation and attracting better sponsorships.
New within this mode of WRC 2 is the ability to create and run your own team. Here you can hire staff, such as the best mechanics to maximize the performance of your car, or the most efficient manager who will get you the best sponsorship deals. These welcome changes do a good job of making the whole experience come across as even more authentic and involved.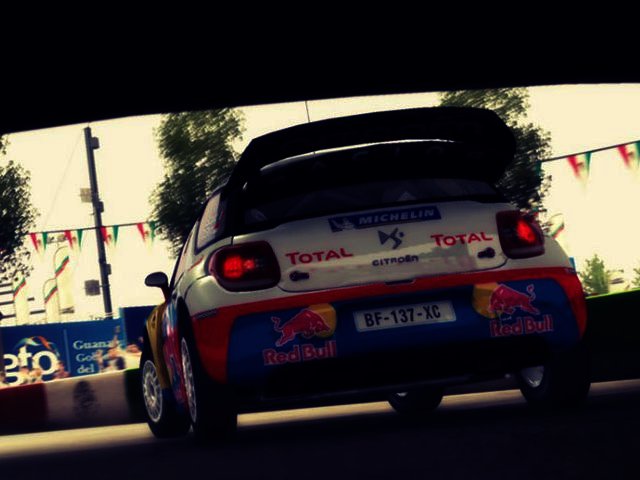 New school

Before setting off on your first race though, you may want to familiarise yourself with the challenging handling of the cars, as well as the different challenges offered by the various terrains, within the WRC Rally School mode. This mode is especially useful to newcomers to the series as it allows you to get to grips with all the most important rally techniques, which you have to master if you are aiming to shave precious seconds off your section times in order to rack up more stage wins.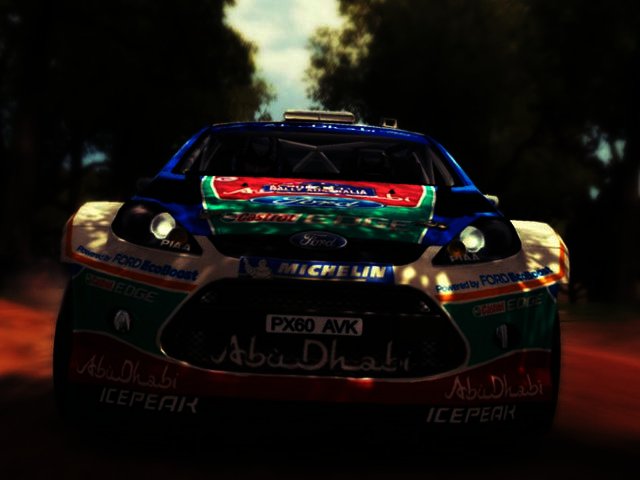 Graphics
Modern racing games the likes of
Gran Turismo 5
and
Forza 4
feature graphics that make car fans drool. The vehicles appear photo-realistic, boasting polygon counts as high as the prices of these exotic beauties.
This, however, was not the case with
WRC FIA World Rally Championship
and unfortunately it still isn't with WRC 2. Yes, all the cars have been faithfully recreated and look just like their real life counterparts, but the interiors (via cockpit view) are very generic and basic. This also holds true for the landscapes, which will definitely not cause you to take your eyes off of the road and consequently roll your vehicle due to the jaw-dropping vistas.
Dirt 3
by comparison boasts gameplay and car dynamics that are just as brilliant as WRC 2's, but sports graphics (especially weather effects) that makes WRC 2's look somewhat dated, although we did like the clean and easy-to-navigate menu system.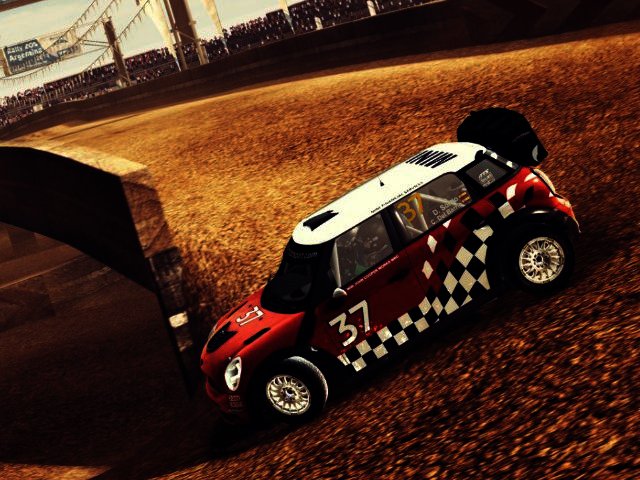 Gameplay

That said, under WRC 2's underwhelming graphical hood resides an excellent, high revving gameplay engine. It builds upon the impressive physics of the original game, and cars now handle in a more realistic manner.

For example, the game's new suspension management system enables you to set the stiffness of the front and rear suspension of the car to be more responsive to the type of surface that you are racing on. A stiffer setup enables quicker times on flat gravel and ground surfaces, whilst a softer and more forgiving setup allows the car to handle better on bumpy terrain.

Although the damage system has been enhanced to now reflect bumps, scrapes and splashes more realistically, the handling of your car will not really be effected to any great degree following collisions with wooden barriers, trees and the like.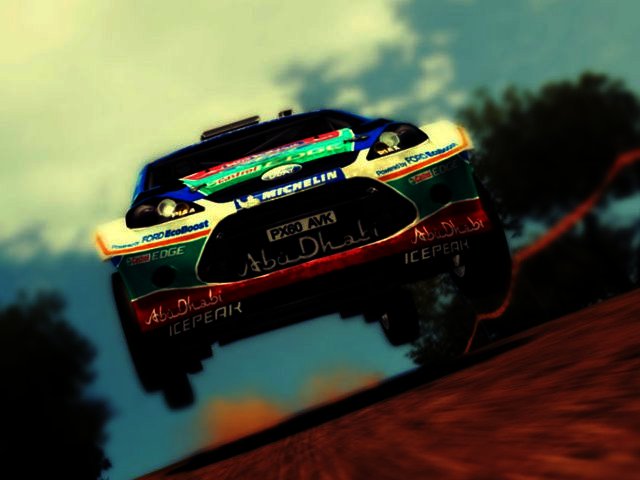 Final word

Apart from providing all the official WRC cars, races and drivers, WRC 2 speeds along with an enhanced Road to the WRC career mode and improved car handling and dynamics. Unfortunately it could not shake the outdated graphical experience, which allows Dirt 3 to retain pole position on the rally starting grid.

The PC version can be housed within your gaming garage at a recommended retail price of R220 and is also available on the Xbox 360 and PlayStation 3.

Pros:

Clean and simple menu system, excellent new Road to WRC career mode

Cons:
Graphics are not on par with latest racing games the likes of Dirt 3.

Clean and simple menu system and immersive new Road to WRC career mode.

Graphics are good, but not on par with latest racing games the likes of Dirt 3.