While Research In Motion (RIM) could have sent its new BlackBerry Torch 9810 to the plastic surgeon, it opted not too, with the new model sporting a similar design (besides the new silver back cover with dimpled pattern) and exactly the same dimensions (111 x 62 x 14.6 mm) and weight (161 g) as the
previous model
. Instead the company signed the device up for sessions at the smartphone gym, resulting in the more muscular Torch, powered by a much faster 1.2 GHz processor.
RIM might have not ventured into dual-core territory that would have put the Torch 9810 on par with offerings such as the
iPhone 4S
,
Samsung Galaxy S II
and
HTC Sensation
in terms of CPU grunt, but this single core CPU helps to keep things quick and fluid whilst navigating RIM's latest mobile operating system.
Quicker CPU & enhanced display
As was the case with the
Bold 9900
, the latest Torch operates on BlackBerry 7 OS, which looks a lot like OS 6 that operates on devices like the
Bold 9780
, but is a lot faster and smoother to navigate. This is due to the inclusion of Liquid Graphics, which employs a dedicated GPU and speedier CPU to deliver quicker and more fluid animated menu transitions within the user interface of the OS.
Like its
predecessor
, this smartphone combines RIM's excellent QWERTY keyboard with a 3.2" capacitive touchscreen. But while the 480 x 640 resolution isn't on par with the
iPhone 4S
's (640 x 960) Retina display or
HTC Sensation
's 540 x 960 pixels 4.3" S-LCD, it allows for much snazzier looking websites and photos than the
9800
's display.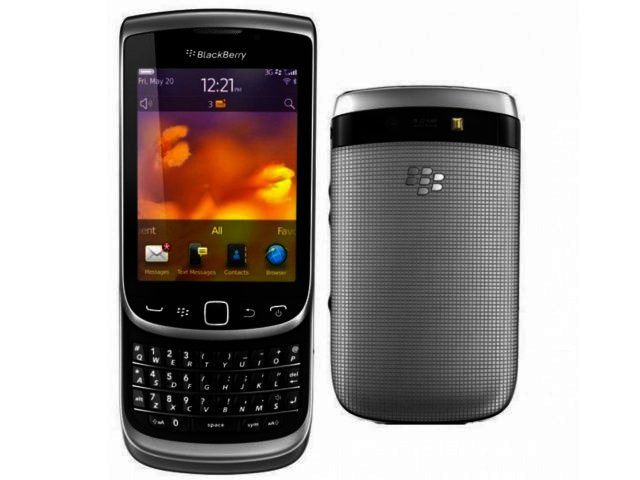 Camera
Unlike the snazzier screen, the camera hasn't been updated as the Torch 9810, similarly sporting a five megapixel auto-focus snapper with LED flash. The quality of the photos captured are good but doesn't really standout compared to the crop of happy snapping smartphones, such as the 8 MP-boosting
Nokia N8
,
Sony Ericsson Xperia arc
and
Samsung Galaxy S II
.
What is new though is that the camera is now capable of recording HD-ready (720p) videos which might not be up there with the full HD (1080p) capabilities of newer devices including the Galaxy S II and
iPhone 4S
but is very detailed and lag-free none-the-less.
Other features
Also onboard the Torch 9810 is Bluetooth v2.1 with A2DP, Wi-Fi 802.11 n, HSDPA, GPS with A-GPS support as well as a Li-Ion 1270 mAh battery that with moderate usage allows for a day-and-a-half of battery life. But if you spend a lot of time on BBM, Facebook, email and Twitter then you will see this decrease sharply to about a working day.
You also get 8 GB of internal storage, which is double the
9800
's, along with a good dollop of 768 MB RAM (9800 had 512 MB). The storage space can be boosted to 40 GB via the use of a microSD memory card, as this smartphone supports cards up to 32 GB in size.
The latest version (6.0.1.32) of
BlackBerry Messenger
(BBM) is included with the phone and enables you to employ certain BBM-connected apps to share app content with their BBM contacts. For instance, we downloaded the addictive
Battles Unlimited game
and connected it to our BBM. We then sent an invite for a friend over BBM to download the title and once connected we spent many an hour trying to sink all his battleships as we challenged each other via BBM.
Final Word
While the Torch 9810 is virtually indistinguishable from the outgoing model, its under the hood improvements, such as the improved display resolution, more internal storage space and a speedier CPU, makes for a much shinier Torch that can blind touch-and-type rivals like the
Nokia E6
. It goes for an RRP of R6559.
Spot the difference:
BlackBerry Torch 9810 vs. Torch 9800
CPU: 1.2 GHz vs. 624 MHz
RAM: 768 MB vs. 512 MB
Internal Storage: 8 GB vs. 4 GB
Screen: 480 x 640 vs. 360 x 480
Camera: 5 MP, 720p vs. 5 MP, VGA
Pros:
Faster processor, higher resolution display, enhanced mobile OS, more RAM and HD-video recording.
Cons:
Looks virtually the same as the outgoing device, single-core processor and 720p video not good enough to put in the same league as today's top-end smartphones.