ALSO READ:
Microsoft Lumia 535 Review
Microsoft debuts three new devices for SA, continues mid-range assault
Acer Liquid Jade Review
Lumia's track record when it comes to phablets is somewhat mixed. To date, I've tested three of their offerings, two of which were under the Nokia brand - the Lumia 1520 (Review) and Lumia 1320 (Review). The latter proved the better of the two, as the Lumia 1320 offered great value for money at R5000 (price at time of review) for a 6" device. Now donning the Microsoft logo, the Lumia 640 XL is an enlarged 5.7" (720x1280) display version of its smaller smartphone counterpart, and is aimed squarely at the lower end of mid-range users with a R3 200 price tag.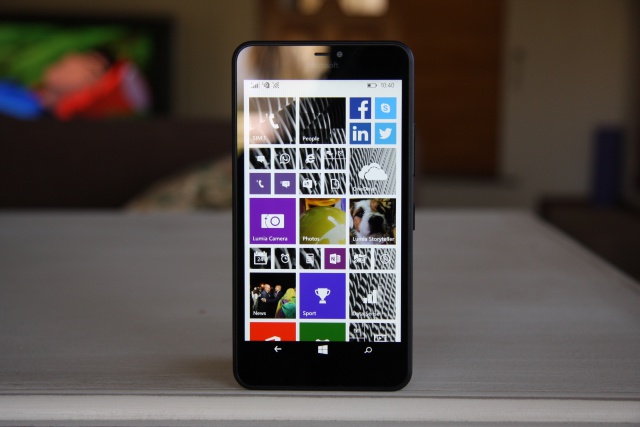 A Familiar Face
The name on the back might have been swapped out, but the Lumia 640 XL looks much like its Nokia predecessors. Whether or not that changes with the release of Windows 10 in a few short weeks remains to be seen, but for the most part, Microsoft has retained the familiarity of Lumia's form factor and design.
As with previous devices, the 640 XL keeps things utilitarian, staying in line with what we've come to expect from Lumia over the years. Up front the 5.7" screen, which features Lumia's familiar ClearBlack display technology, is both sharp and detailed, with a solid 269 ppi pixel density. Added to this, colours too are quite crisp, as whites look a tad brighter and blacks a bit deeper compared to Nokia's 1320 phablet.
The quality of the screen particular comes in handy when browsing the web or viewing videos, as it seems to easily manage anything thrown its way in this regard. The large screen also holds particular value when working with Microsoft's Office applications like Word and Excel, with the pinch to zoom function hardly ever being needed to view content clearly.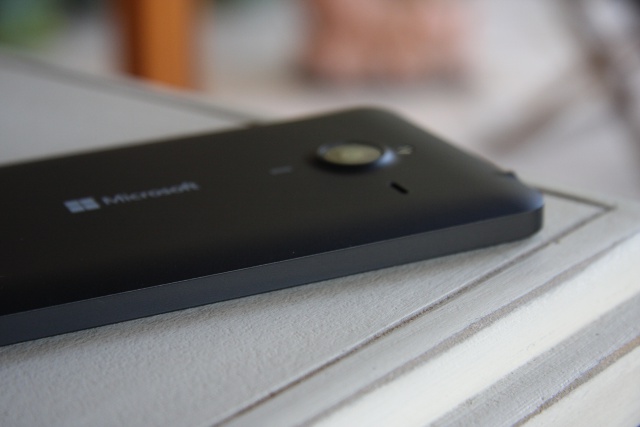 A Few Compromises
On the rear however, things take a slight dip, with Microsoft opting for a removable plastic back cover that does not offer much reassurance should the 640 XL be dropped. The back cover seems relatively strong along the sides and frame, but the centre feels a tad flimsy, which is a bit concerning as this is where the removable 3000 mAh battery and 13 MP primary camera sit. As such, much like the smaller Lumia 640, the XL sits on the lower end of the mid-range spectrum.
One other problem I often encountered when using the 640 XL is the placement of its buttons. When held in one hand, the power button often lines up with the ring ringer, and volume down up button where your index finger naturally sits. This often resulted in me increasing the volume instead of closing the screen. It is a small issue in the greater scheme of things, but one that shows that a little more thought could have been used.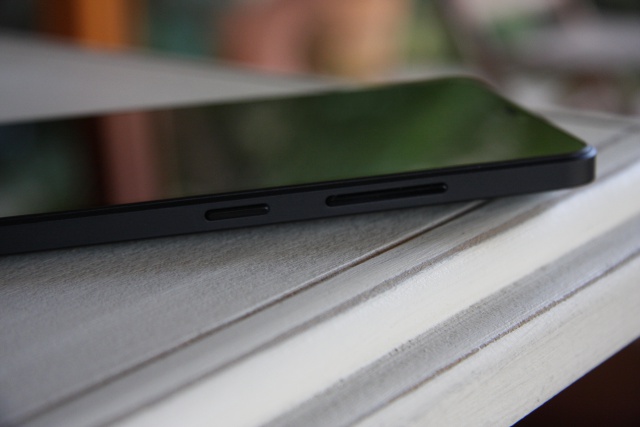 Underrated Power
The Lumia 640 XL might seem underpowered in terms of processor performance in comparison to other mid-range phablets, especially since the XL sports the same specs as the smaller 640, but it proved a rather efficient piece of technology. Multitasking, and switching between apps was quite easily managed by the 640 XL, and whether it be work or play, this Microsoft-branded phablet is capable of handling either.
Internally, the 640 XL uses a Qualcomm Snapdragon 400 dual-core processor, which clocks in a respectable 1.2 GHz. This is 0.5 GHz less than that of the 6" Lumia 1320, but in all honesty, there is no noticeable difference between the two's performance. This might be a result of the fact that the Lumia 640 XL also features 1 GB of RAM. As a result, the native Windows Phone 8.1 OS can be quickly navigated, with virtually no signs of lag when shifting from mail to messages, or Internet Explorer to the Windows Store.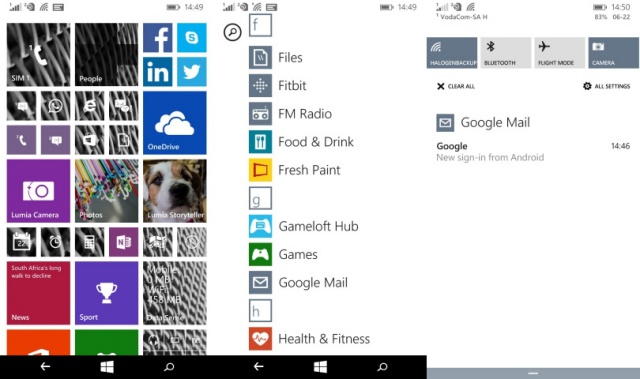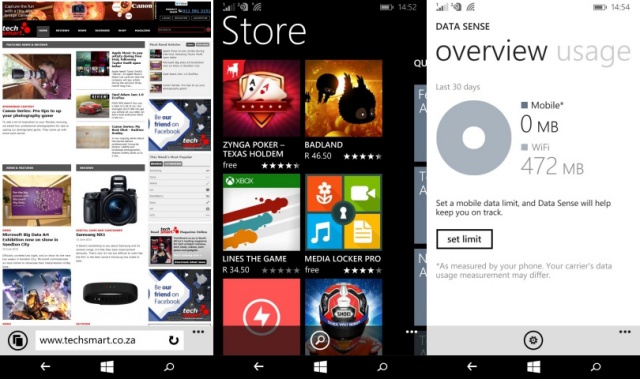 In addition to a surprisingly strong processor, the 640 XL integrates one other feature that might interest users, namely its dual SIM (both micro SIM) functionality. As such, it proves an interesting prospect for users that wish to split their Voice and Data charges on different plans, or between separate carriers. The feature works fairly well, with distinct Live Tiles on the WP 8.1 screen dedicated to phone calls and messages respectively.
Strong Visuals
One other aspect that may surprise is the 640 XL's primary camera, a 13 MP one that integrates Carl Zeiss optics, which has become a feature of Lumia devices. It's surprising as most lower-end mid-range phablets, or smartphones for that matter, will fit a camera with such a high MP rating. The camera performs quite well, with a relatively quick autofocus. The one issue with it that I encountered however, was the flash, which often produced mixed results. While shooting indoors, some images images looked sharp and detailed with the flash turned on, but others looked a tad dull and far darker than wanted. Shooting outdoors however is great, and the 13 MP camera is fairly adept at producing strong pictures in the hands on even a novice phablet photographer.
Up front, users will find a 5 MP camera pulling selfie duty. As with most 5 MP smartphone cameras, the 640 XL's version produces slightly dull images while shooting indoors. I'd therefore advise only using the selfie camera in lit conditions, especially if you want an image worthy of Instagram.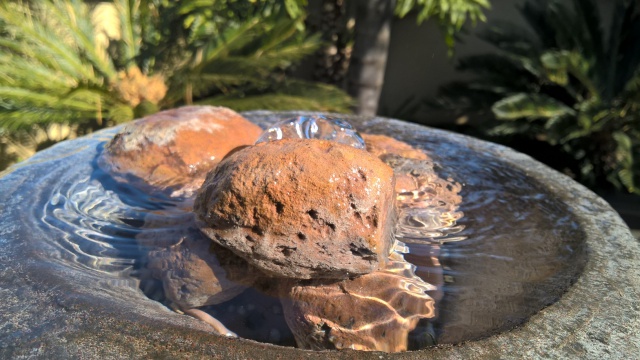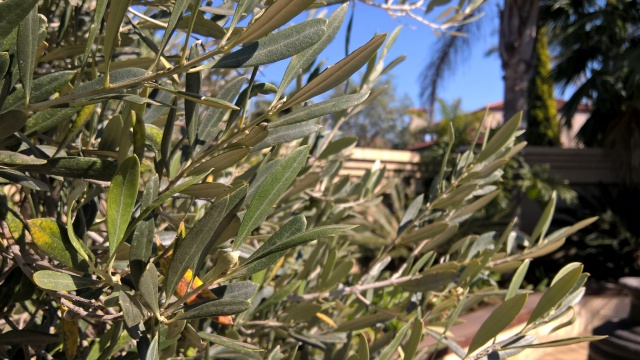 Sample Images.
Final Verdict
All in all, the 640 XL is a solid offering within the phablet arena. While there may be some mid-range devices that provide better specs, the 640 XL does not short change it users in any regard, especially at the R3 200 price point it carries.
With a relatively quick processor (given its dual-core status), and solid UI, the 640 XL should prove equally compelling when Windows Phone 10 rolls out later this year, as this Microsoft-branded phablet will be one of the select devices capable of automatically updating to the new OS. The dual SIM functionality is also an intriguing prospect, which we found a quite compelling feature in the Acer Liquid Jade (Review), earlier this year.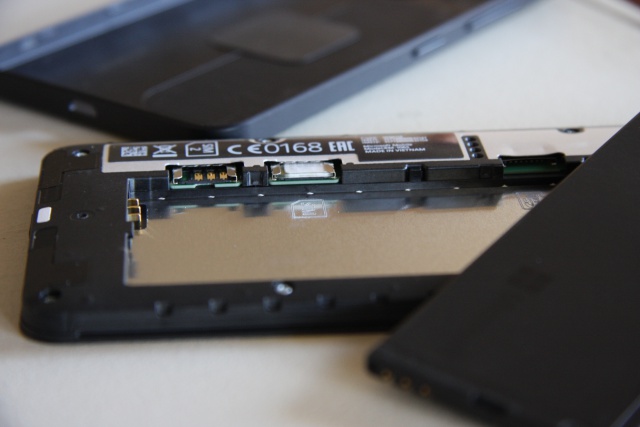 Big and bright screen; Surprisingly strong processor and camera setup

Ill-placed side buttons; Slightly flimsy back cover