Nokia delivers the successor to the N8 smartphone, the venerable 808 PureView. Can it set a new camera phone benchmark like its predecessors managed to do?

Although the snapper's tech might be novel, the design of this device is pretty conventional, measuring in at a chubby 13.9 mm and bulky 169 g. Nokia's 4" ClearBlack AMOLED touchscreen offers an nHD (360 x 640) resolution that is pretty much stock Symbian fair, as it can be found on almost all the other devices, including the Nokia E7 and C7 as well.

It is low by modern standards in a world where the latest high-end Android-powered devices feature HD-Ready (720p) displays, especially considering the below par pixel density of just 184 ppi.

CPU and enhanced OS

Powering the PureView 808 is a single-core 1.3 GHz ARM 11 processor, whilst graphics is handled by a Broadcom BCM2763 GPU. This combo is not in the same league as the dual-and-quad-core CPUs found in top end devices, but does manage to keep things churning along nicely when running apps or navigating the Nokia Belle with Feature pack 1 mobile operating system (OS).

Luckily Nokia Belle is a lot more up to date than its forerunners such as Symbian Anna, now sporting six home-screens that you can fill with app shortcuts, folders and non-resizable widgets. Users can set a different wallpaper for each of their home-screens, although you do not get any animated wallpapers to choose from. There's also an Android-esque pull-down notification bar that provides quick access to convenient connectivity settings such as Bluetooth, mobile data and Wi-Fi toggle switches.

Unfortunately, Belle falls short regarding the amount of available apps (120 000) you can download from the Nokia Store, compared to Apple's App Store (700 000) and Google's Play (600 000). Nokia do, however, provide a good selection of pre-installed apps on the 808, with our review unit coming with Nokia's excellent Maps and Drive navigation software, Microsoft's Office Mobile with OneNote, VLingo voice assistant, as well as Microsoft's business IM (instant messaging) app Lync. Both the typing- and browsing experiences on this device are unnfortunately not on par with that of Windows Phone, iOS or Android.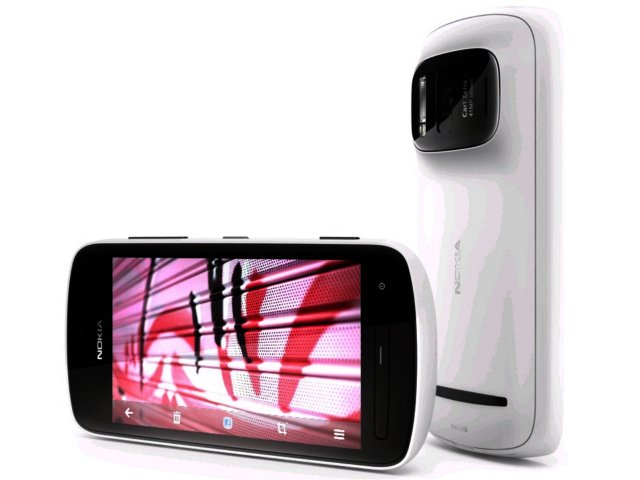 Best camera phone ever?

There's been a lot of hype about the 808's PureView camera with its massive 41 megapixel resolution and Carl Zeiss optics. Nokia stated that the reason so many pixels are crammed inside, is to allow better quality images at lower resolutions, doing this via pixel oversampling, which merges many pixels into a 'single (super) pixel'.

In the time we spent with the 808 we did get decent quality images with better detail, especially when we started zooming in, but to be honest nothing that really blew us away. The camera also misses a couple of tricks as found on other smartphones, including High Definition Range (HDR) pics, panorama shots and best shot selection. Add to this no access to Instagram and we're not quite ready to swop our iPhone, Galaxy S3 or HTC One X just yet.

Other features

Also onboard is a good dollop of RAM (512 MB) as well as a 1400 mAh battery, which will deliver an excellent three days worth of usage. When you snap a lot of photos with that awesome PureView camera and spend lots of time connected to a Wi-Fi network, however, that battery life is dramatically shortened to less than ten hours.

Users have access to 3G HSDPA connectivity with download speeds of up to 14.4 Mbps and upload speeds up to 5.76 Mbps, as well as a very handy 16 GB worth of internal storage that can be expanded to up to 48 GB via microSD card slot.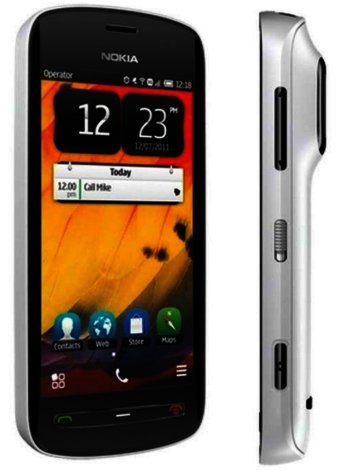 To the point

While the 808's PureView technology has upped Nokia's photo quality, it is a difficult device to recommend, with its rather ordinary hardware and software. It feels as if the 808 simply functions as a concept device for showcasing Nokia's new PureView camera technology, which has already made its way onto the cellphone giant's mainstream Lumia smartphone line with forthcoming Lumia 920.

For R8 000 we don't see the 808 in many people's pockets, since there are a lot of Android alternatives available, including Galaxy S3 and One X. If you are a fan of Nokia devices or just looking for an Android alternative, we would recommend opting for one of Nokia's Windows Phone 8 running Lumias when these become available later this year.

Contributions by Michael Joubert.

Pros:

Great camera, good selection of pre-installed applications, excellent battery life if you are not in the business of snapping a great many photos.

Cons:

Outdated OS experience; chubby device; not the highest display resolution; and single-core CPU on R8 000 device.